TOWIE star Fran Parman has hit back at critics after admitting her recent mishap with a make-up post on Instagram.
Fran was subject to negative comments on the photo-sharing app, after she shared several snaps of herself having just had her make-up done.
In the photos, there's no denying Fran looks ultra glam, but on uploading her post to her Instagram page, the filter she had chosen accentuated her blusher a tad too much and led to people criticising her appearance.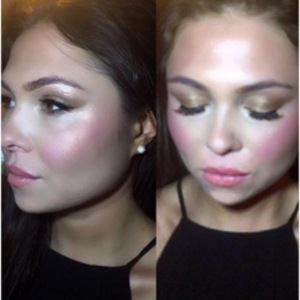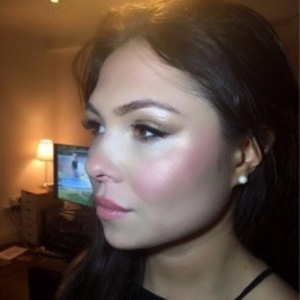 Alongside her photo, Fran had thanked her make-up artist for getting her ready for her night out at James Lock's restaurant launch, but one person commented: "I'll tell u something I wouldn't be saying thank u... how awful is that."
Another said: "She looks sunburnt lol." While one more agreed: "Blusher overload."
Others, however, jumped to Fran's defence and pointed out it was clearly the filter that was the issue, and not the make-up.
A fan of Fran's said: "You are all idiots, the blush is clearly brighter cos of the filter that she has used. Look at the pic on the makeup artists page where there's no filter and its natural... Looks amazing!!!"
Another added: "God girls are SO nasty... They've used a pink highlighter and she's put flash on to show you all... It's obviously more subtle in normal light!"
Not one to hold back, Fran made sure to stand up to the haters too, explaining she had uploaded the photo in her car and hadn't realised how the filter had affected her post.
She said: "Wow girls can be really nasty some times when where suppose to stick together... I was in my car when I posted this so I couldn't see the blush properly until this morning. I've noticed I made it a bit to bright.. Those who are clever enough to realise this I thank you it really was a beautiful blusher and @sophielassman done an amazing job..
"But girls who are nasty.. If you haven't got anything nice to say, then don't say nothing at all. It doesn't upset me personally I have thick skin but, take your hate else where it's not wanted here.. And if it bothers you that much then please I'd rather you unfollow me then take your time to write something nasty. (sic)"
Fran then posted another photo of her beauty look last night that her make-up artist had posted
without
a filter. Referring to her previous mishap, she added alongside it: "Here's a repost before I filtered as I couldn't see the beautiful blush in the car.. Was to dark haha."
We're glad to see she isn't taking those comments to heart! And personally, we think the Essex star looks just gorgeous - we're getting serious eyebrow envy, you?
Fran's latest Instagram posts come after
it was revealed she won't be filming for TOWIE this time around.
Sob.
No details have been shared, so far, on the reason behind Fran's absence and we have to admit, we're pretty gutted that no Fran means no 'Friags' on our screens!
She is currently dating her co-star James 'Diags' Bennewith
. The pair have been together for nearly two years now.
For exclusive competitions and amazing prizes visit Reveal's Facebook page NOW!