Ex On The Beach: Scotty T still hasn't made up his mind between Nancy-May Turner and Lacey Fuller.
Oh yes, the love triangle between these three is still going strong, as Scotty isn't quite ready to give up on trying his luck with both girls. Surely, this isn't going to end well?!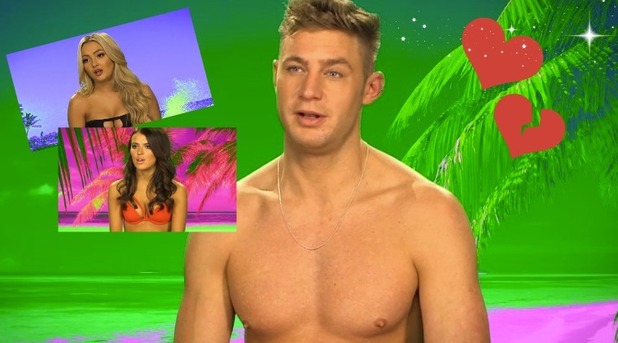 Last week, fans were treated to a sneak peek of tonight's episode that showed
Scott and Nancy enjoying a double date with Megan and Jordan
, and he appeared to be back in his co-star's good books.
Just to recap: Scott has kissed both Nancy and Lacey. He was forced to pick between the two by Megan and Jordan, but refused to answer and tried to escape the villa by jumping over a wall instead.
Nancy tried to calm him down, leading to the pair having sex
. The morning after, Scott apologised to Lacey for sleeping with Nancy and then spent the night in her bed.
He then went on a date with Nancy and promised her it was her he wanted a romance with
. She said if he stayed away from Lacey that would prove his feelings for her, but Scotty then ended up bedding Lacey too. Nancy declared she was over him.
Fast forward to tonight's episode and Scotty is trying to win back the affections of Nancy.
He manages to steal a kiss from Nancy at the end of their date, but will he stray back to Lacey?
Spoiler alert: Of course he does.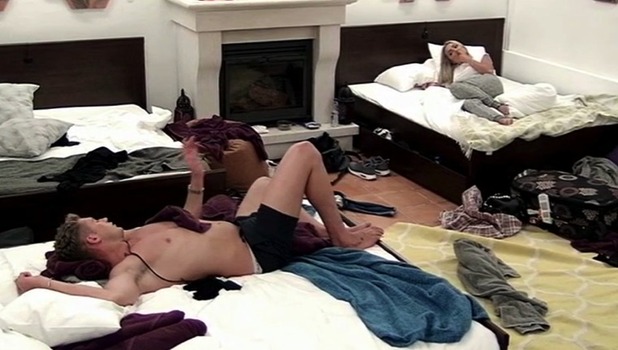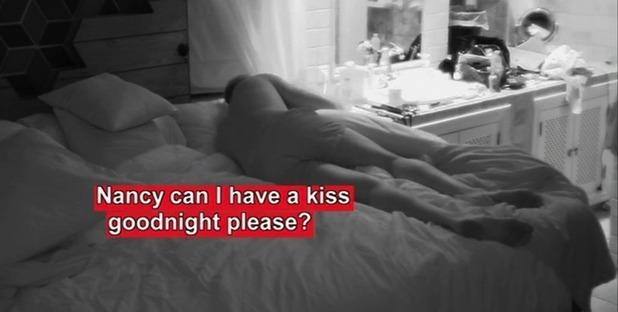 That evening Scott is seen telling Lacey that he want to (ahem) "lick her ar*e" and heads up to bed with her. He soon disappears, though, to 'catch up with Megan and Jordan' but ends up in Nancy's bed instead.
However, when Nancy isn't having any of it, the Geordie Shore star makes a swift exit and you can only guess where he ends up next...
Oh, Scotty! When will he learn?!
Ex On The Beach continues Tuesday 23 February at 10pm on MTV.
For exclusive competitions and amazing prizes visit Reveal's Facebook page NOW!