Ex On The Beach's Lacey Fuller has been showing off her gorgeous new bikinis on Twitter.
And who can blame her!
The 19-year-old MTV star shared a couple of sexy pictures over the weekend, flaunting her latest purchases from Bramberley Bikini Boutique. Gorgeous!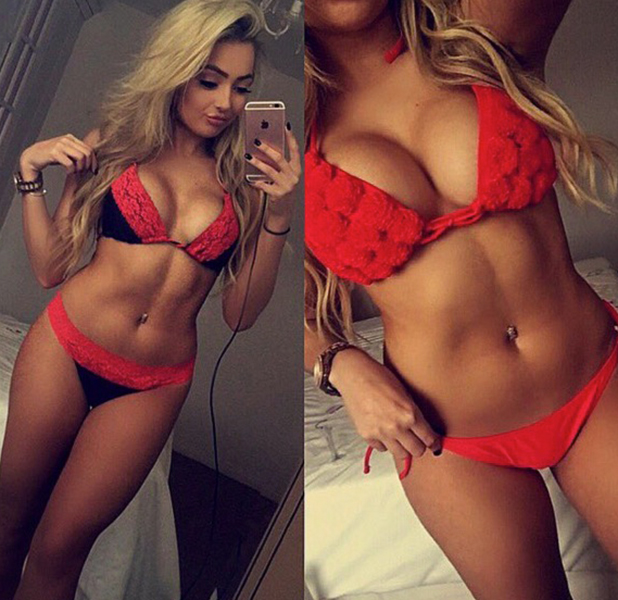 Fancy stealing her style?
The two-piece on the left is a lace triangle bikini with braided neck ties,
available for £36,
while the one on the right is a racy red 3D bloom triangle bikini,
available for £40
.
Lacey can be seen on the fourth series of
Ex On The Beach
, which airs Tuesdays on MTV.
We cannot WAIT for tomorrow night's episode: this has arguably been the best / most explosive series yet and we can't wait to see what happens next. We already know from previews that
Megan McKenna and Naomi Hedman have a MAMMOTH row
, while
Gina Barrett and Olivia Walsh exchange words
over Kieran Lee.
Meanwhile,
Scotty T appears to be back in Nancy-May Turner's good books
... we wonder how Lacey feels about that? The whole Scotty / Nancy / Lacey love triangle had been a major storyline this series, and Scotty appeared to make his choice and pick Lacey over Nancy last week, sleeping with Lacey.
But on tomorrow's episode, he's sent on a date with Nancy...