Kim Kardashian and pregnant pal Chrissy Teigen were joined by Kanye West and daughter North as they shopped for baby essentials yesterday...but it appears it was all a bit much for the pair!
Kim shared this funny picture of Kanye and North out for the count after spending the day with mum-to-be Chrissy and her hubby John Legend, who are expecting their first baby together.
And judging by the snap, it was really was a case of 'shop 'til you drop'!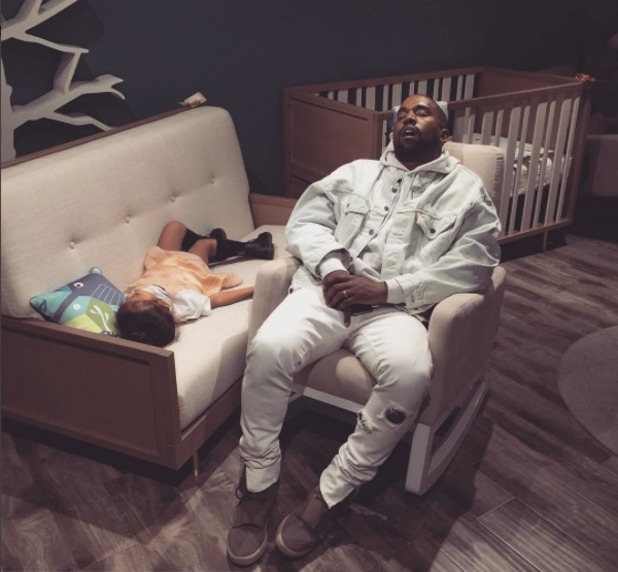 In the photo, Kanye can be seen conked out in a nursing chair while North is taking a nap alongside him on a cream leather sofa.
Captioning it, Kim told her followers: "So today we went baby shopping with @johnlegend & @chrissyteigen. Kanye & North were a little too quiet. We found them passed out in the middle of the store #TheRealLifeOfPablo."
Given that Kanye is already dad to North and her little brother Saint, not to mention Kim's love of shopping, we're not surprised he decided to sit this one out...
Kim, Kanye, Chrissy and John, who are long-term pals, headed to exclusive baby boutique Bel Bambini in Los Angeles for the mammoth expedition. And Kim is certainly no stranger to the store.
Throughout both pregnancies, she too was spotted there while picking up essentials - and probably some non-essentials - for her own babies, so we imagine she was only too happy to show Chrissy the ropes.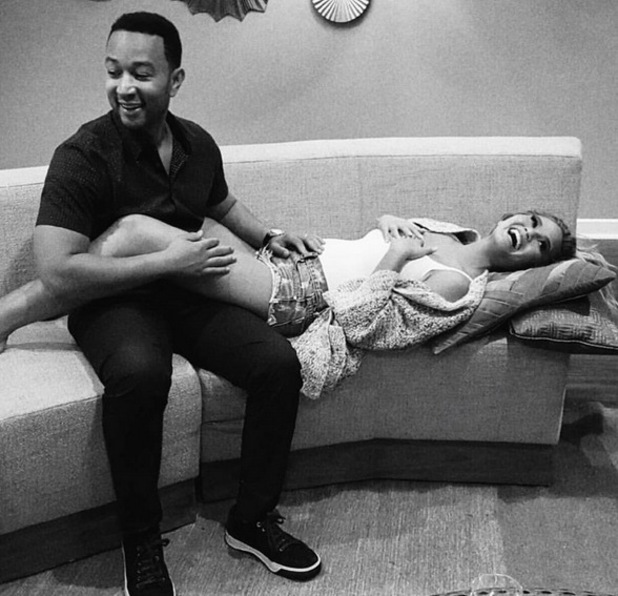 In October,
Chrissy and John revealed they were expecting a baby together
.
At the time, Chrissy told her Instagram followers: "John and I are so happy to announce that we are pregnant :)."
The couple also revealed to their fans that they had been struggling to conceive.
"As many of you know, we've been trying to have a baby for a while now," Chrissy added. "It hasn't been easy, but we kept trying because we can't wait to bring our first child into the world and grow our family.
"We're so excited that it's finally happening. Thank you for all your love and well wishes. I look forward to all the belly touching! Xx." Chrissy and John married in 2013.
Not long to go now!
Kanye's funniest one-liners: