Fearne Cotton has taken to Instagram to clear up any confusion over the meaning behind her recent make-up free, 'warts and all', selfie.
Earlier this week, Fearne took a stand against filtering and editing our snaps to make them picture perfect, and
instead chose to post something a little more natural to her page
.
She told fans she had braved the camera with "no make up, greasy hair, tired mum eye bags, a bottom brace and un-plucked brows", encouraging others to "celebrate the imperfect" with her, as she believes social media culture is now out of control when it comes to over-editing our pictures.
While some loved the sentiment behind Fearne's latest selfie, others criticised her for contradicting herself - leading the mum-of-two to hit back and clarify what she had meant.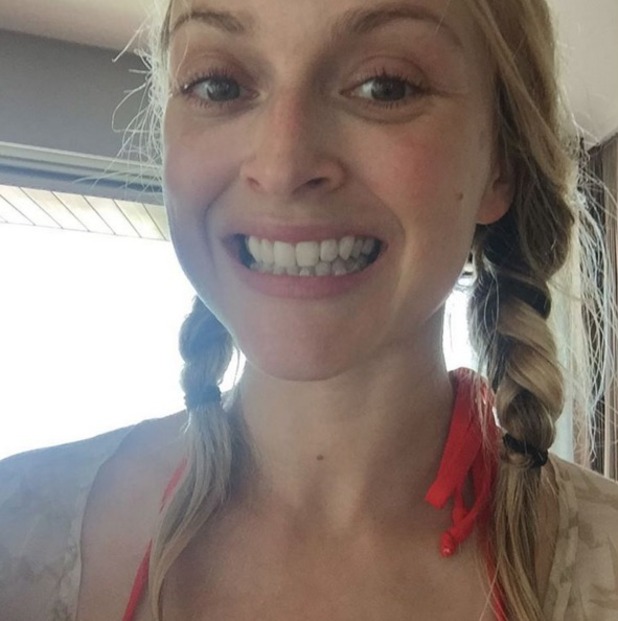 She told her critics: "I just want to make sure that what I was talking about this week is not being taken out of its original context. I don't think there's anything wrong with filters or makeup. I love both.
"My point is that due to the fact that we can edit ourselves and our lives, we have created a culture that is obsessed with pinpointing the supposed imperfect. I don't agree there is a vision of perfection, but social media is quickly narrowing its views of beauty/perfection and anything outside of this attracts negativity. That's the bit I'm against.
"What I'm for is celebrating what we have got how ever it looks and embracing others in the same way. #celebratetheimperfect"
Fearne's comments come after she received a slew of criticism following her 'imperfect' selfie.
One Instagram user had said: "I agree! But I think the hashtag contradicts the message. Having no makeup on your face doesn't mean your face is 'imperfect'. Likewise, wearing makeup doesn't make you perfect."
Another follower commented: "I think its a great idea, but the fact that you felt the need to point out your 'imperfections' in the picture surely contradicts the point of it? Why do we have to state that we have greasy hair, or tired eyes or whatever inperfections we have, why can't we just post the picture without having to explain that?"
At the time, Fearne responded: "I'm by no means saying wearing makeup or using filters makes you 'perfect'. I'm just celebrating what has culturally become 'imperfect' although I don't believe there is such a thing."
She added: "I'm pointing out how vulnerable a simple picture can be. Not pointing out anything as a negative. More of an example of what people would deem imperfection in today's culture."
Fearne isn't the only celebrity who champions a bare-faced selfie over one with all our war paint and a cheeky 'Valencia' filter -
MIC
star Ashley James is often braving the camera without her glam kit,
The Hills'
Whitney Port has done so in the past and Demi Lovato has even started her own hashtag trend 'No Make-up Mondays.'
For exclusive competitions and amazing prizes visit Reveal's Facebook page NOW!