Ex On The Beach: Just how do you look sexy coming out of the sea?
After seeing our fave former flames totally nailing their sea entrance, it's the question we've all been dying to ask. How do you make emerging from the sea look as hot as hell?
Our first thoughts picture us stumbling over the rocks on the sea bed, slightly heaving at the taste of salt water and make-up running down our faces. And that's just not cool.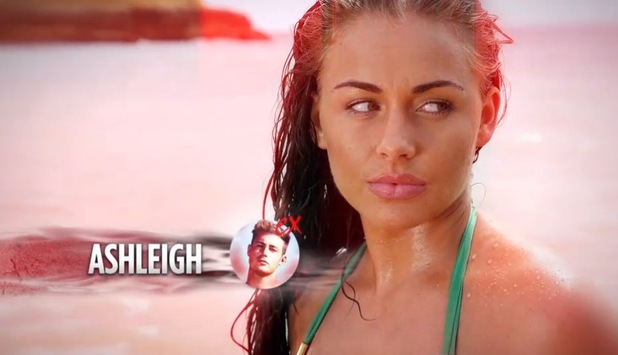 Luckily for us, the
Ex On The Beach
stars have put together a how-to guide, shared by MTV, to make sure that next time we want to surprise an unaware blast from the past on the beach, we do so while looking mighty fine.
Pens and paper at the ready, people...
1. You have to do the hair flick.
Megan McKenna thinks this is an absolute must, while Ashleigh advises you should get the ends of your locks a little wet before throwing them back with plenty of sass.
2. You have to touch your body all over.
Cue Ashleigh nailing her demonstration, while Chet struggles to seductively touch his bod with girlfriend Helen constantly spraying water in his face. Them two so cute.
3. You've got to give the sexy looks.
Ashleigh explains: "You've got to look around because you know you're looking for your ex to be on the beach." Yup, we figured that one.
BUT if you get it right, she adds: "Then your ex is standing there on the beach like, 'Holy f***. That's my ex, what did I ever do?' You f***** it up, that's what you did!"
Scuse us while we now go and practice our smouldering eyes...
Ex On The Beach continues Tuesday 23 February at 10pm on MTV.For exclusive competitions and amazing prizes visit Reveal's Facebook page NOW!