Hello Revealers, welcome to my column! Reveal magazine and Reveal.co.uk are the place for TOWIE fans, so whether it be TOWIE gossip, my opinion on the biggest celebrity stories, or who I love and who I hate, join me here every week! Bobby x
This is was in last week's magazine (issue 06). Make sure you pick up Reveal magazine this week for my brand new column!
WELCOME HOME, GEM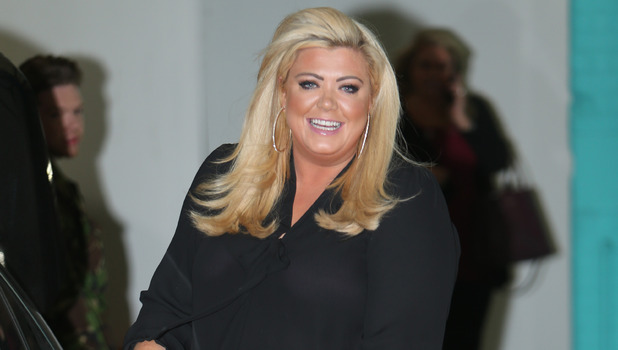 I saw Gemma Collins for her belated birthday/Celebrity Big Brother coming out party, and it was so good to catch up with her. I was gutted for her that she didn't make the final, but she was more than happy to get back to her shop and businesses – she really is the Ivana Trump of Essex and loves nothing more than being in her boutique. I think some CBB viewers got confused between Gemma and her alter ego, 'GC'. This is the persona she often uses when filming (#TOWIE #CBB), and it's like a comfort blanket for her, while she likes to save the real Gemma for close friends and family. She certainly had people talking during her time in the house, didn't she?! I love the rumours that she's going to LA to meet the Kardashians! I'm going to be busy, what with the new series of
TOWIE
approaching. But if I had some free time, I'd happily go with her and meet Kim K W and Jonathan Cheban for my favourite, a Pornstar Martini!
HIGH FIVE TO GEORGE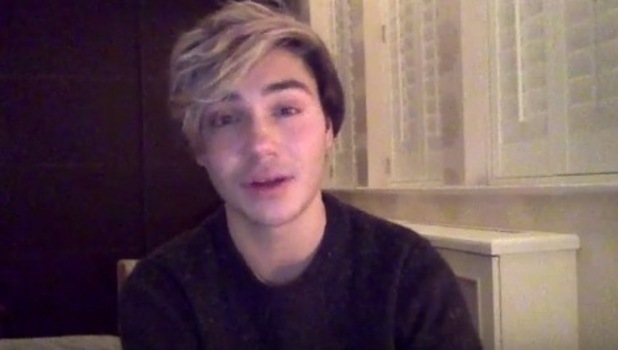 I want to send massive congratulations to Union J's George Shelley, who came out as bisexual last week on YouTube. I believe it's so important for celebrities to be open and honest about their sexuality, to help fans who might be struggling with their own feelings. George is quite easy on the eye so, although my pal Ferne McCann had a cheeky flirt with him in the jungle, I'm hoping he comes to Essex soon ;-)
NICE TRY, NICOLA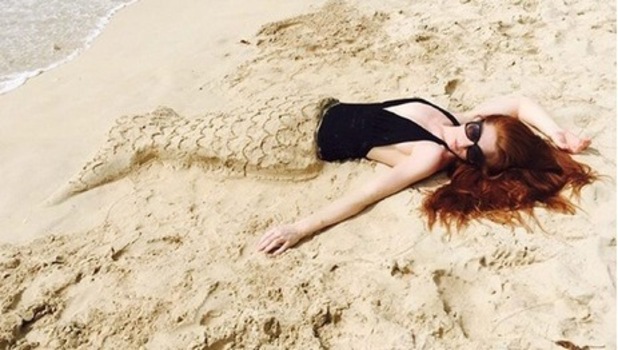 Everybody knows I LOVE Cheryl F-V, and I was gutted to hear about her marital troubles – but she's a tough cookie and she knows her own mind, so it certainly isn't for people to judge or speculate. She looked absolutely incredible in Barbados for Kimberley Walsh's wedding, and I defo think she's one of the only women who could turn me! Talking ex-Girls Aloud, I love that Nicola Roberts has jumped on the mermaid bandwagon (Bobby in Marbs style) and taken a pic with a sand mermaid tail. I love the band, but my tail will take some beating, babes – ha ha
BOB ON THE BOX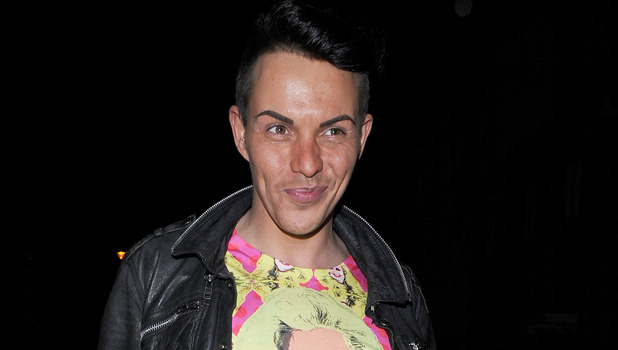 I'd love to do my own show at some point, maybe a chat show because – let's have it right – I am Essex's answer to Jeremy Kyle! I also love a bit of nostalgia, so I wouldn't mind bringing back the TV classic
Supermarket Sweep
, but rename it #BobbysSupermarketSweep. Or how about Streetmate – I could play cupid on Brentwood High Street. Love it!
SHHHHH!
The next series of TOWIE is nearly here but I need to be secret squirrel, sooo... all I can say is, some of the gang are starting the new series abroad (well, it's tradition, right?)
Send your questions and comments to Bobby Norris at bobby@revealmagazine.co.ukTry Reveal's digital edition on iPhone & iPad. Subscribe now & never miss an issue!
10 reasons why we want to be in TOWIE: