Gina Barrett is not a happy bunny in the next episode of Ex On The Beach, but she won't find any sympathy in co-star Olivia Walsh.
Viewers know that
Gina slept with Kieran Lee
on this week's episode, then got angry when she saw
Kieran and Olivia cosying up together
the next day.
And that drama continues to spill over in next week's episode…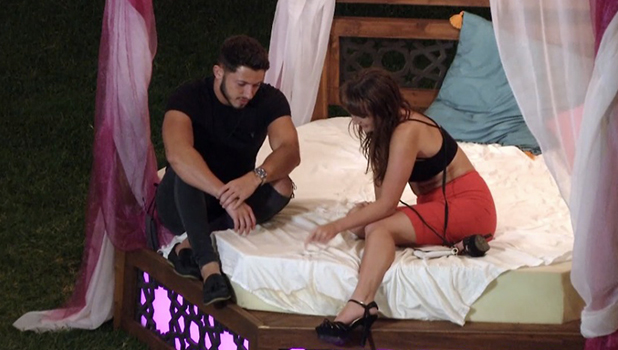 Gina takes Kieran to one side to try and figure out what happened, saying he'd told her he liked her. But he doesn't want to talk and says: "I can't be assed arguing with you, I'm bored of you. Just rant so I can go. You can't claim me. I said there will never, ever be a relationship."
When he gets up and leaves, she declares: "I'm not finished. You're a c***."
"Yup," he answers.
Back at the villa, Gina tells everyone what just happened, saying: "I tried to speak and he was just like [blah blah blah]."
"That's how I feel when I speak to you," replied Olivia, adding to the camera: "She is just annoying,. Her voice just grates on me."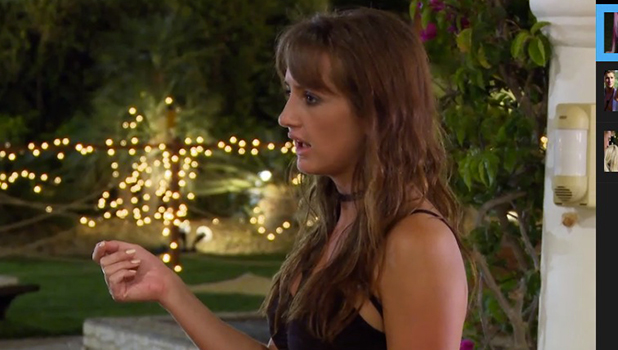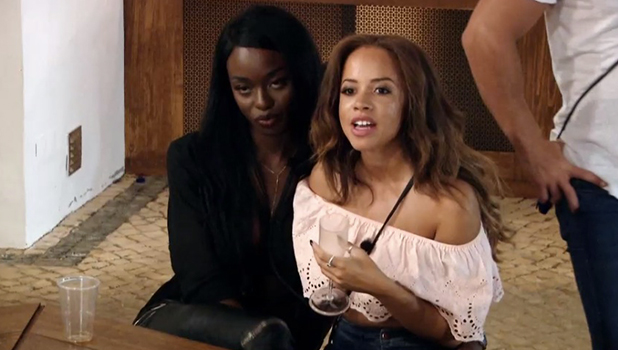 Gina tells Olivia not to start with her, but Olivia says: "Babe, I've actually done nothing wrong. I'm sorry."
"I don't want an apology unless it's meant," fires back Gina. "Be serious, you're not sorry, you're a c***."
Olivia says: "I didn't choose to take him off you and go on a date…" Gina then puts her fingers in her ears, so Olivia says: "You're so immature! It's like speaking to a four year old."
"I can't stand the girl, actually," she adds. "I can't deal with her voice, the decibels are too high."
Ouch.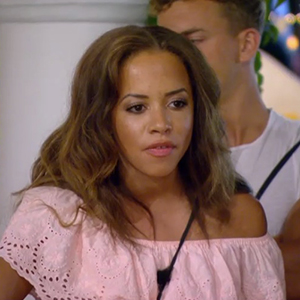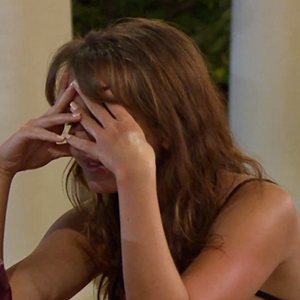 "It wasn't the fact you went on a date because that's not your fault, it's the way you came in all smug," said Gina, saying Kieran had only put his arm around Olivia to get at Gina.
Olivia then points out her ex-boyfriend James Moore has been getting off with Ashleigh Defty but she hasn't gone "crazy."
"I've got a girl banging my ex-boyfriend of three years in front of my face. I've dealt with it very well. You have a guy here you've known for five days and you are literally going crazy."
Olivia then adds to the camera: "The way she's going I'm going to want to get with Kieran just to piss her off more."
EOTB continues Tuesday at 10pm on MTV.