Ex On The Beach is getting more explosive each week and in the next week it's Mad Megan McKenna that's back in the thick of it.
Security is forced to intervene in the next episode when it all kicks off MAJORLY between Megan and
Naomi Hedman
over a throwaway comment made by Naomi about Megan's then-boyfriend Jordan Davies.
Oh dear.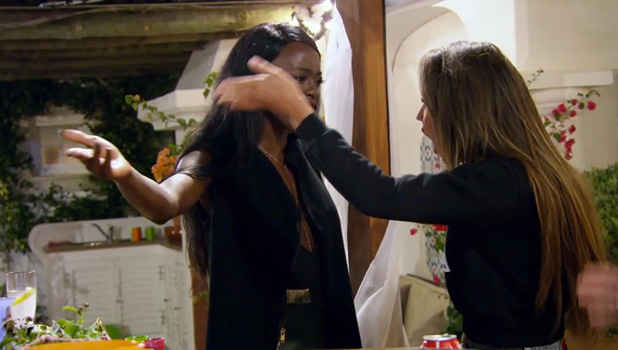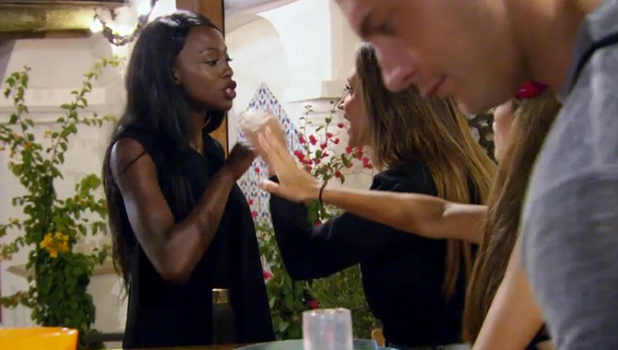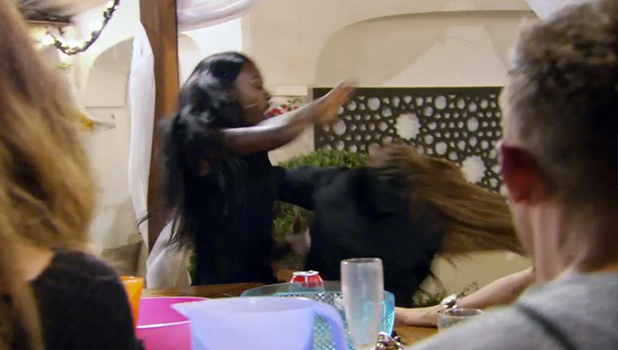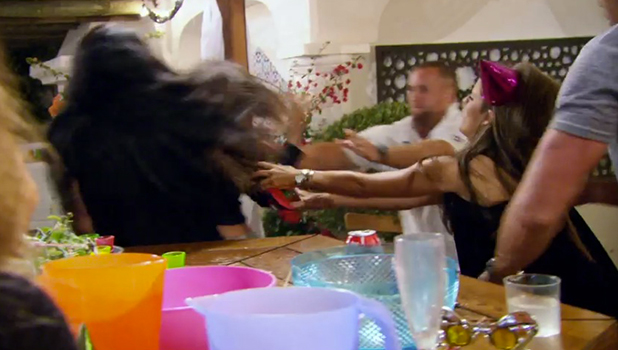 Let's rewind: the housemates are all gathered for a kids' birthday party which includes that game where you stick a post-it to your forehead with someone's name and have to guess who it is by asking questions to everyone else.
During Naomi's go, she asked if the person named on her post-it was good looking. When told they were, she guessed Jordan. Cue Megan looking insanely unhappy.
"I didn't realise you found my man good looking…" she said.
Naomi replied: "I actually don't find him attractive… who said I like your f**king man? He looks like a f**king kid. He has no f**king body and skinny little f**king bitch legs."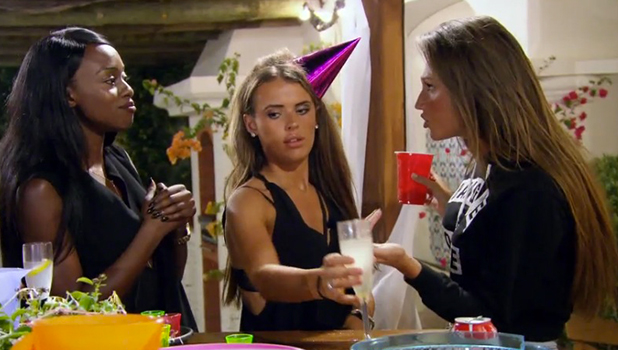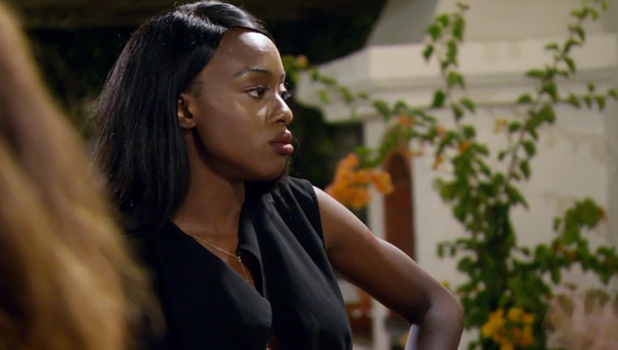 Megan said that Naomi had been giving her "sly digs" all day and had an attitude with her for days, but Naomi disputed this. And it all kicked off as swipes were thrown. First it was calm, then a bit heated, then very heated. Then Naomi's glasses were chucked on the table which Megan took as an aggressive action.
"I will f**king say it to you now mate, I will go crazy," warned Megan to the camera.
"Don't you ever try to intimidate me," fired back Naomi.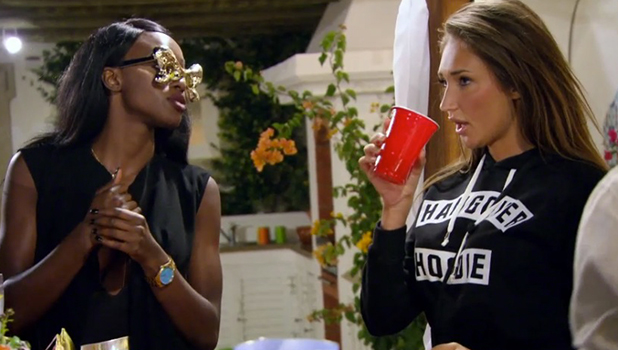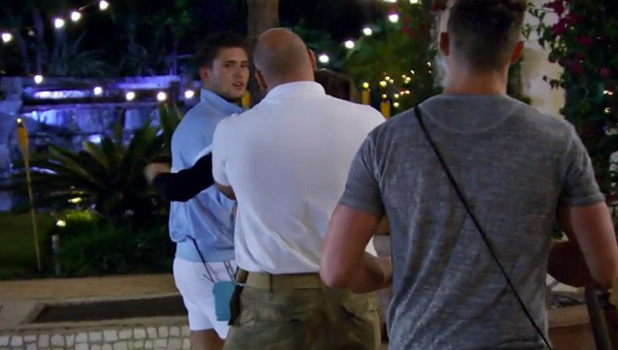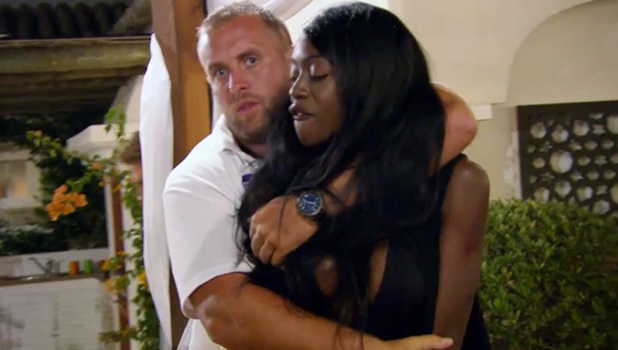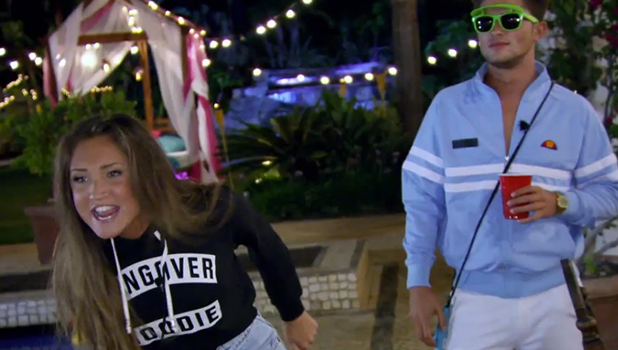 Megan told Naomi she'd been nice to her ever since she arrived on the beach, and Naomi countered by saying she'd been nice to her. Then it got a tad vicious as Naomi accused Megan of whacking her hand out of the way, and all of a sudden it descended into a catfight and security rushed in to separate them.
"She thinks she's the big girl in here, mate, she ain't the big girl, mate. I'm the big girl!" screamed Megan.
"What did I do wrong?" shouted back Naomi. "Shut your f**king mouth you f**king idiot."
"Let's get things straight, I'm a better singer than her, I'm better looking than her, and I've been here half the time she has been in here and I probably have more friends than her."
Olivia Walsh summed it up saying: "Megan is a psychopath and Naomi's a crazy bitch…"
We'll see what went down when EOTB returns to MTV on Tuesday at 10pm.