Jake Sims has become embroiled in a bit of a Twitter war of words with former Big Brother contestant Biannca Lake.
Why? Well it all started when she made a somewhat derogatory comment about his EP launch party, which she attended earlier this week.
An unimpressed Biannca said: "Wtf has @sahahgiggle brought me to? Feel like I'm at a school disco. Highlight of tonight free booze and goody bag."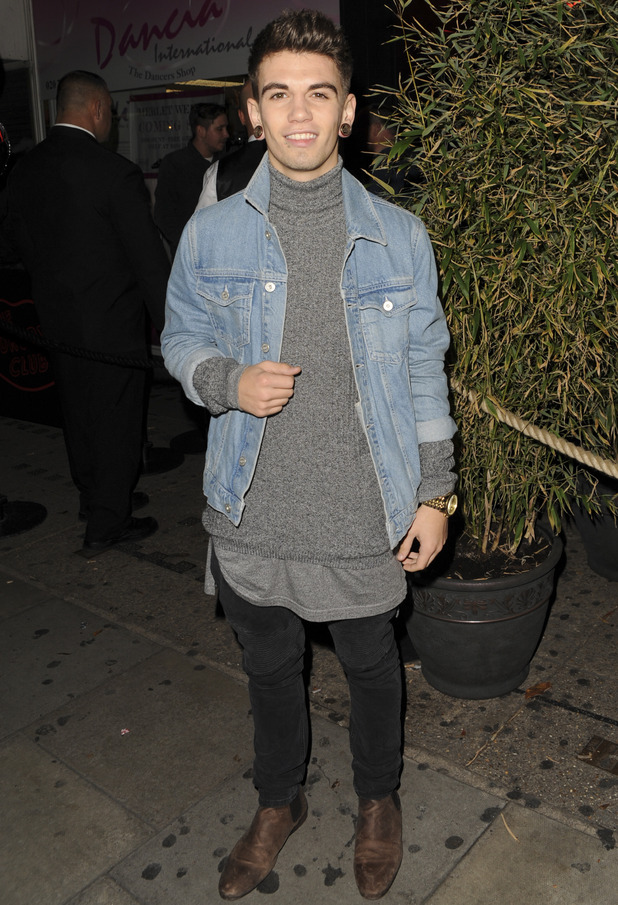 She then said: "Everyone is getting a little excited about the comment I made over the Jake Sims gig. Oooops. I just tweeted what everyone else was saying… Oooooooooh no she didn't."
As you'd expect, Jake wasn't best pleased…
Referencing the images of Biannca flashing her boobs, she fired back: "You got your t*ts out at a place surrounded by girls as young as 15. You're f**king weird. If a man did this around young boys or girls it would be a very different scenario. This woman is so desperate."
He then said: "Annoyed at myself I got involved that much as that's all she wanted. Exposure."
Replying to a news report that Jake had criticised her flashing, Biannca added: "No he's more pissed off that I wrote his gig was s**t! I got him in the papers."
She said: "Jake's fans #sado's are giving me to many jokes well thats 30 mins of my life i'm not gonna get bk now its time to go outout! (sic)."
Jake, who found fame on
X Factor
with eight-piece group Stereo Kicks, will release his EP
Long Time Coming
on 6 March.