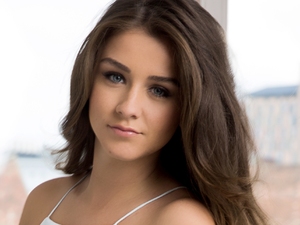 Brooke Vincent exclusively shares her fashion favourites, beauty and style picks and celebrity highlights with Reveal.
Hello everyone, I hope you're all having a lovely week.
Smart Spending
I love designer shoes, in fact, I love any shoes and I am definitely a shoe girl, more than I am a bag girl. I keep saying to myself I need to throw a few pairs out, but it kills me to think I would have spent so much money on a pair of shoes I eventually threw away.
Something that has become very clear to me is that, a lot of my shoes, particularly my designer shoes, are classic colours and designs. If you're going to spend a lot of money on a pair of shoes I would definitely say it is wise to buy a nude or black pair, simply because they can go with absolutely any outfit. You have more chance of getting your value for money with a classic black or nude point than something that is 'on trend'.
My Favourite Look: Of the moment..
A look I absolutely love at the minute is the trouser, trainer combo.
I've been loving it for a few weeks now and I've dressed like this myself! I saw my beautiful colleague and friend Sair Kahn rocking the same look too and it became very clear that this was a high fashion look when I was reading the Daily Mail and saw Victoria Beckham sporting the exact same!!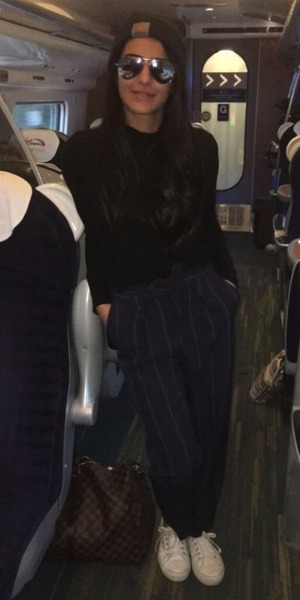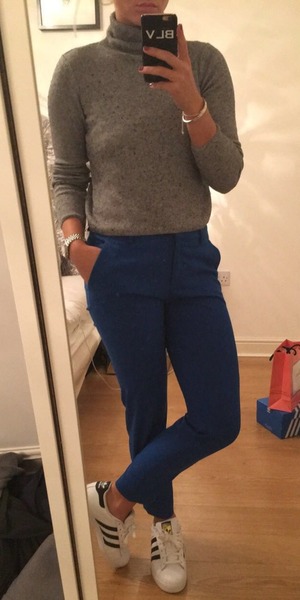 For anyone who's not got a clue what I am talking about, here's an example: A chunky knit, some smart trousers and trainers. I love the trainers with this style, but for me, the trainer has to be a shell toe and the plainer the better. I've got three pairs now which all look cool with this type of outfit. One all white, a black and white pair and a silver.
Trainers are not just for the gym anymore and definitely
not
just for men. Women everywhere are wearing them everyday and they are getting cooler and cooler. There is a pair for all people, of any gender and any age - amazing!
Me and the family went out for a lovely meal for my mum's birthday this weekend and as it was during the day, and really relaxed, I wore my trainers with a very very tasselled skirt. I'm loving my trainers at the moment. I definitely couldn't live without them, they are comfortable and cool, so what more could you want? Wearing an all black outfit, I then teamed it with my black and white trainers, a white bag and leather jacket. Perfect for a Sunday roast.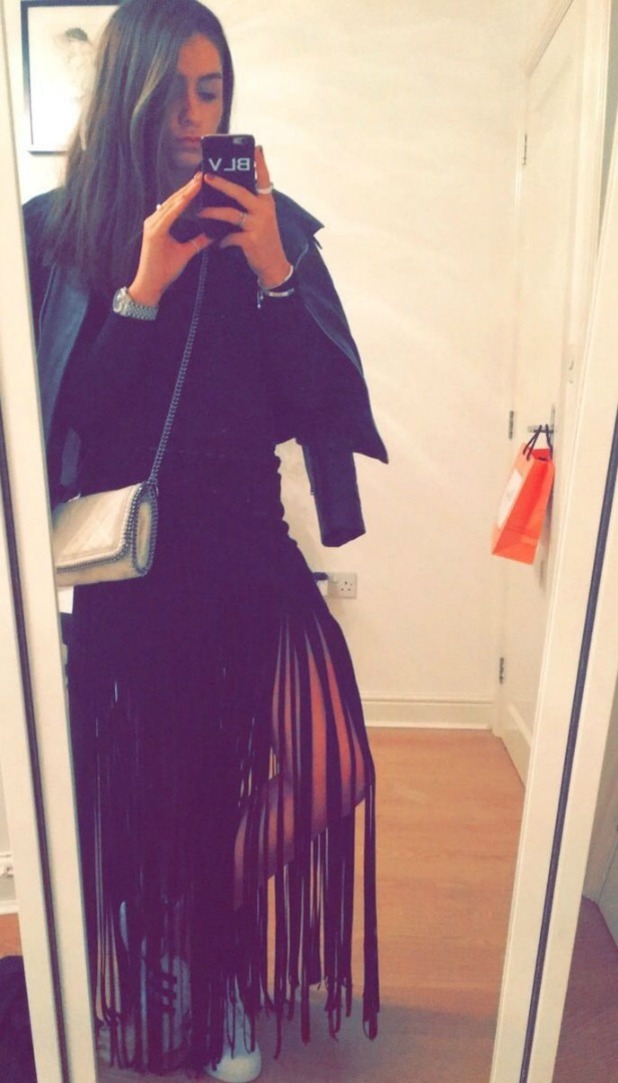 Anti-wrinkle Cream: Too young for it?
I am now 23 (and three quarters) and I feel as though I really am getting on a bit. So before I start
really
ageing, I'm thinking about anti-wrinkle cream. I have a very good resting b*tch face and I do frown a lot! So, I've decided to just get a little anti-wrinkle cream to keep that skin young and wrinkle free... that way I'm saving on the ol' Botox later on in life haha!
Gym: Still at it...
I mentioned last week that I'm back in the gym and I'm really getting into it. More importantly, I'm getting to wear the gym wardrobe I've built up for a few years now! It's definitely all about comfort for me.
Cap on, hair tied back, leggings and we are ready to go. My personal trainer also says I'm doing a lot less moaning this year, which is definitely an accomplishment in itself!
Here's me with Lee at this week's session: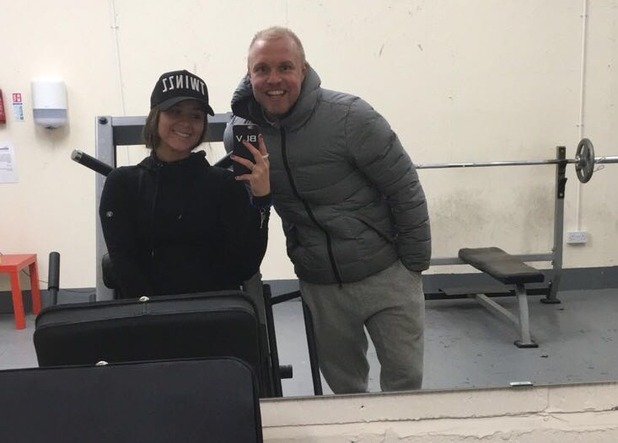 Meeting Baby Harlow
I went to meet my friend's little girl, Harlow, this week. I love, love,
love
new babies and she definitely is no exception. It makes me so broody until they stir and then I'm off haha.
Here she is, the little cutie: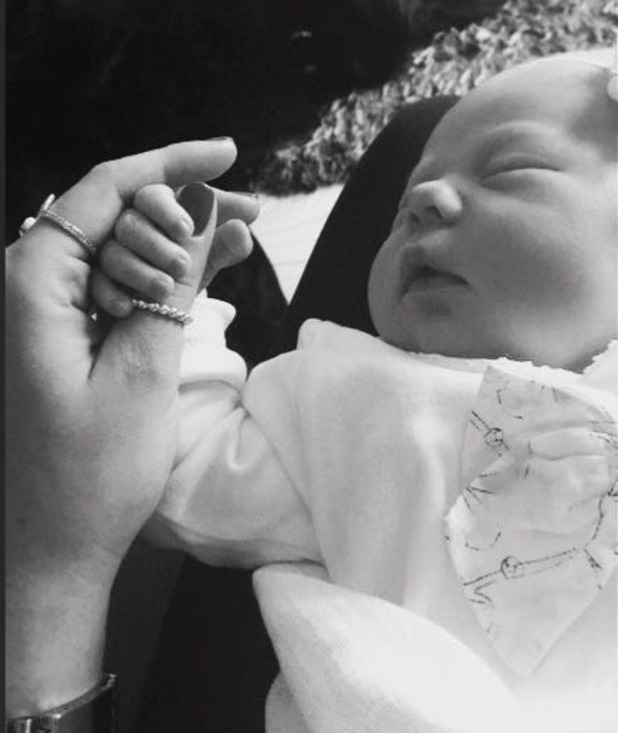 Peace up Reveal,
B x
For exclusive competitions and amazing prizes visit Reveal's Facebook page NOW!