Ashleigh Defty looked smokin' hot on Snapchat last night as she got ready for a night out.
The
Ex On The Beach
star shared a sultry photo of her dressed in a racy lacy red bodysuit ahead of clubbing with co-stars including Olivia Walsh and Helen Briggs at The Viper Room in Sheffield.
She slipped a skirt over the bodysuit for the club but it was still fairly see-through! Brave girl!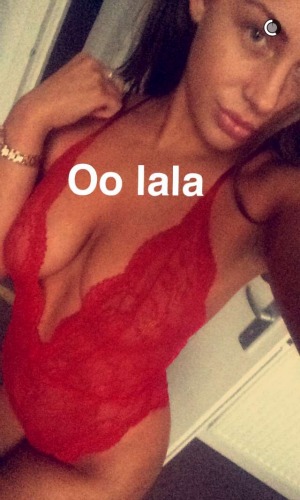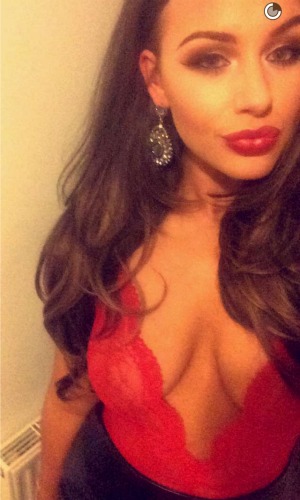 Judging from her Snapchat updates throughout the night, the girls had a pretty brilliant time out on the town, with lots of dancing, singing and general fun!
It did mean they missed last night's episode of
EOTB
being broadcast, though, but they did gamely attempt to keep up with what was happening via Twitter, even if Ashleigh had to admit at one point: "Mate i dno what the f**ks going on (sic)."
We can recap!
Olivia had a
massive row with her ex-boyfriend James Moore
as she thought he was being too "blatant" in his flirtations with Ashleigh, doing it right in front of her nose, but ultimately told him she didn't care anymore and was over him.
Ashleigh and James, meanwhile, got closer during a target practice date
and James admitted he was starting to get feelings for Ash.
Elsewhere,
Helen was over the moon to see her ex-boyfriend Chet Johnson
emerge from the surf. They split up last year because they were both going away but neither really wanted to and it's pretty clear romance is definitely still in the air!
EOTB
continues Tuesday at 10pm on MTV.