Ex On The Beach's Gina Barrett has pointed out while some of her co-stars may not like her, they are still following her on social media.
The Liverpudlian was at the centre of drama on last night's episode when she slept with Kieran Lee, then got annoyed when he started cosying up to Olivia Walsh. He
called her a "bunny boiler"
and said he'd never be in a relationship with her ever. She threw a drink at him.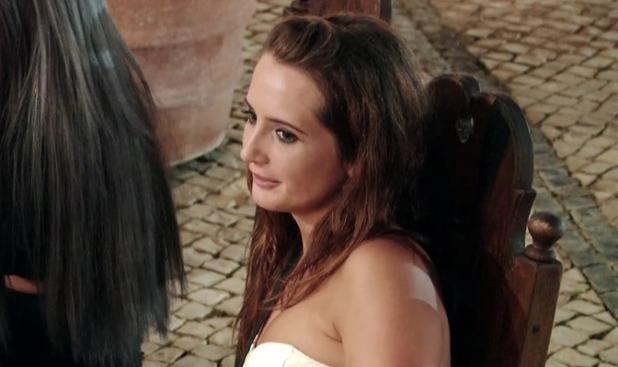 Posting on Snapchat after the episode, she said: "So these people off the show who don't like me seem to follow me on every f**king social media going. Don't say one thing to me and then say another thing to people. That's called being a s**t bag, babe. A s**t bag.
"Thanks to everyone for all your lovely support on tonight's episode. We have all been there and been mugged off by a c**t and know how that feels."
Gina arrived on the show as an ex-girlfriend of Joe Delaney, but hit it off with Kieran. They slept together on last night's episode after the Tablet Of Terror made them stay at the villa together rather than going clubbing with the other housemates.
"Me and Kieran got really, really, really close last night," she gushed the next day, while he said: "While everyone was out having a good time and I have to stay with Gina, I might as well make the most of it and f**k her... The only good thing about the date last night was I got to shoot my load. I banged her. I'm done. Now I'm moving on to the next."
Gina wasn't happy to then see Kieran chatting closely with Olivia later that night, so she went over to speak with him.
"She's only known me three days and the girl won't leave me alone," said Kieran. "The girl is a f**king bunny boiler." He told her he could talk to who he wanted: "You're making out we're a couple and you're trying to claim me. Never, ever in a million years in my life would I get in a relationship with you."
"I can't believe he said that," said Gina, who chucked a drink over him.
Ex On The Beach
continues Tuesday at 10pm on MTV.