Bobby Cole Norris doesn't have any OTT swimwear on this year's TOWIE trip abroad... but he does have a new friend!
The reality star has become known for his wild bathing wear while on cast trips abroad:
hello mermaid tail,
ball bag
and, er,
schlong thong!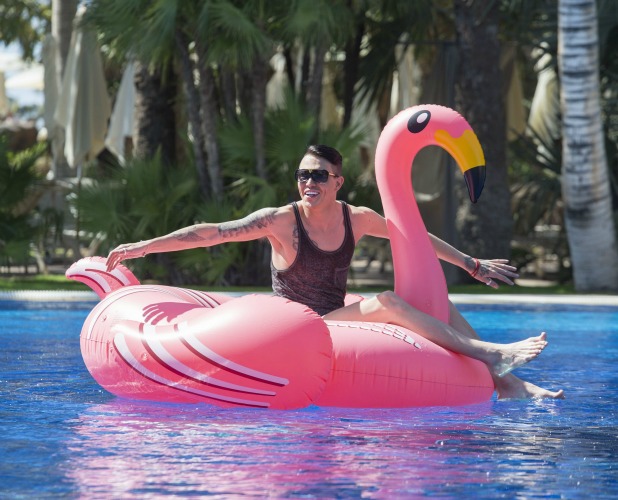 But for the current holiday to Gran Canaria, he seems to have toned down his look. Although it is only day two, who knows what else he's packed in his suitcase!
Instead, he's been attracting attention at the pool thanks to his new friend: a neon pink inflatable swan. Love it!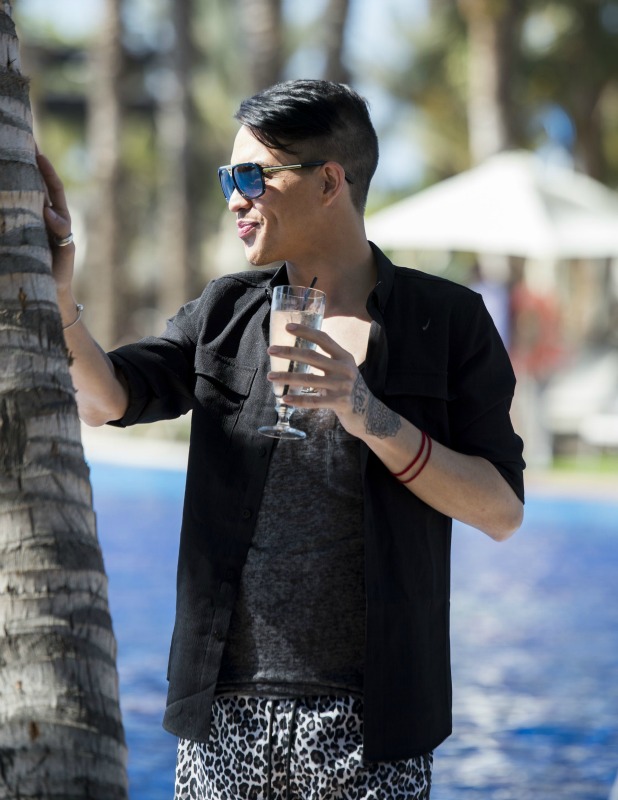 Perhaps
Bobby's change of heart about swimwear isn't too much of a surprise
. After all, back in September he admitted: "I want to be more demure and I want to be more butch because I'm not going to meet Mr Right in extreme swimwear. And actually, I feel that I need to start covering up my skin.
"I think you might be in for a surprise this time around," he continued. "Maybe something like a waterproof onesie or something, I don't know, but all I'm thinking is that skin isn't in this time round."
TOWIE
returns to ITVBe for its 17th series soon.
Ten reasons why we want to be on TOWIE!