Ex On The Beach star Scotty T has finally opened up on *that* love triangle, admitting he would probably choose Nancy-May Turner to be his girlfriend over Lacey Fuller.
Fans of the MTV dating show have watched Scott make a beeline for Nancy, before then setting his sights on Lacey too. Staying true to his womanising ways on
Geordie Shore
, the reality star has been playing the two girls off each other and has even managed to bed them both.
Nancy vowed she was "done" with Scott after hearing about his night with Lacey, but now Scott's admitted he would actually date Nancy. Oops.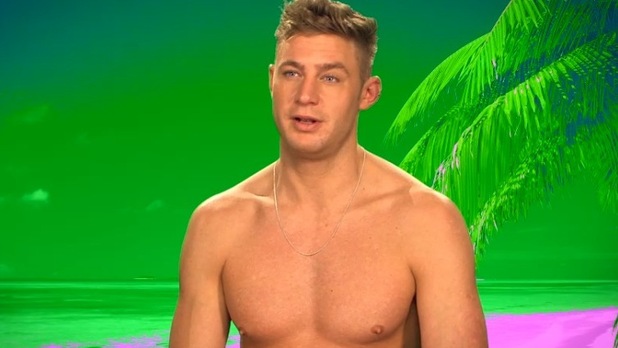 In a bonus video shared by MTV, Scott finally opens up on his dating dilemma and reveals he could see Nancy-May as his girlfriend.
That's not exactly how it's been coming across on the show, but Scott admits Nancy constantly nagging at him (in her defence, she's been telling Scott to make a choice - not to have his cake and eat it) has pushed him away.
"I'm in a massive predicament here because I'm struggling to make my mind up between Nancy-May and Lacey," Scott said. "I'm just stuck in the middle."
He explained: "I have my eye on Nancy, she's a funny girl, she's loud, she loves going out a bit like me. But the thing is with Lacey is that she's fit as well. Plus, I like the fact that she's tiny and I can launch her around."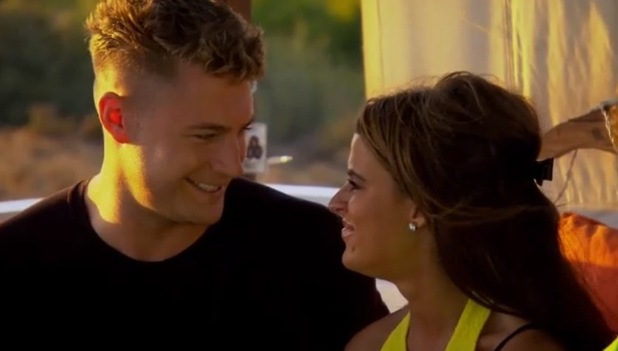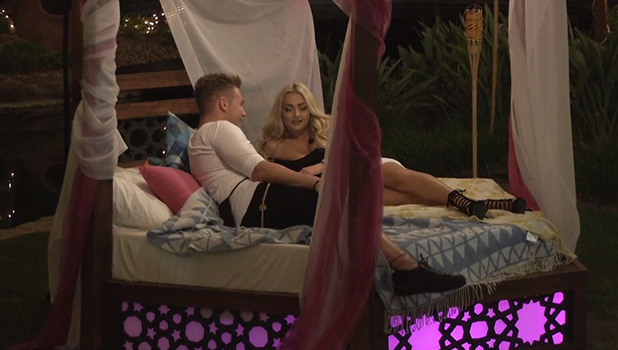 After bedding Nancy,
Scott had apologised to Lacey for having sex with their co-star
and later kissed her. Nancy found out and on a date with Scott, she questioned him about what he really wanted.
Surprise, surprise,
Scott told Nancy he wants her
. And while he was meant to be proving to her how much he likes her (by staying away from other girls), he then ended up sleeping with Lacey. As you can imagine, Nancy was NOT happy.
Insisting he wasn't trying to hurt either of the girls feelings, Scott said: "I'm just reacting to the situation. If Lacey's standing there and Nancy-May's arguing then I'll just go with her. It just so happens that I was dodging back and forwards."
He then confessed: "I would probably have Nancy-May as an actual girlfriend, if I didn't feel like I was getting my ear chewed off constantly. If she stopped going on the way she does and stopped being an idiot sometimes then we probably would be moving a lot faster."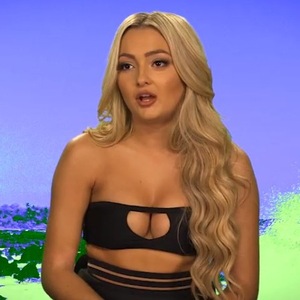 Nancy, meanwhile, has said she is partly to blame for Scott straying away.
Viewers have seen Scott grow frustrated with Nancy as she has been keeping how she really feels about him close to her chest. Nancy explained that she purposely had her guard up as she was scared Scotty would hurt her.
"I didn't really tell Scott how I felt, so he didn't know if I liked him or not," she admitted. "A lot of people in the honest thought that I wasn't honest... but at that moment in time, I didn't know if I liked him. And then the next night he did stuff with Lacey and I was really annoyed about it."
She continued: "If I'd have told him my feelings earlier, things might have been different... I didn't want to get hurt so I had my guard up. I did regret not telling him, but it's because I wasn't being honest with myself."
As for Lacey, she was just after a holiday romance and admitted she wasn't taking the whole love triangle thing that seriously.
Lacey said: "I think Nancy did let her feelings rule over a bit more than I did mine. It was just a bit of fun, I went for a holiday romance and that's sort of what I got... plus Nancy. It was definitely a bit of a love triangle, [Scott] was just playing us both, but what do you expect."
For exclusive competitions and amazing prizes visit Reveal's Facebook page NOW!