Ex On The Beach star Nancy-May Turner had confessed she was actually "so gutted" that her ex didn't appear out of the sea on last night's episode of the show.
Yup, we're not kidding. Nancy tweeted: "I was so gutted my ex didn't walk out the sea. Secretly wanted one to not gunna lie #ExOnTheBeach."
Is she outright bonkers?!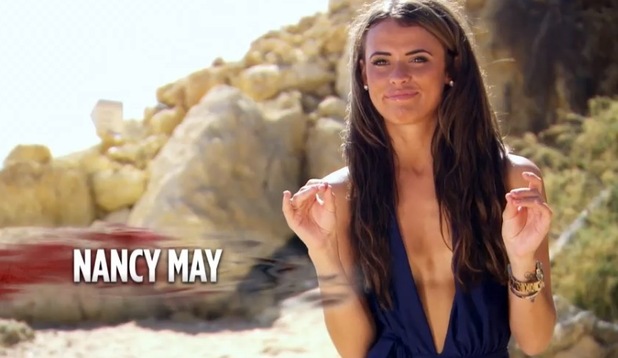 Usually, if someone was told there was the possibility that they could be reunited with their ex AND have to live with them AND have to watch them date other people, you'd freak out.
Not, Nancy. While she may have admitted she had a "quivering bumhole" (lovely) on the show as she was waiting on the beach, it turns out she was secretly itching for a former flame of hers to make their arrival.
Who knew?
I was so gutted my ex didn't walk out the sea. Secretly wanted one to not gunna lie #ExOnTheBeach

— Nαncy-mαy Turnعr♬ (@nancymayturner) February 16, 2016
Sadly for Nancy, though,
it was actually Helen's ex, Chet Johnson, that surprised the girls and Megan McKenna on the beach
. And in unusual circumstances, Helen was totally thrilled to see him again.
The pair had met via Twitter and dated for several months, before they were forced to end their romance as Helen jetted off to work in Ibiza.
Seeing Chet again, Helen revealed: "I'm so happy! You do not understand how happy it makes me!"
Chet, meanwhile, gushed: "Helen definitely is the one who got away. It will be good to get her back. I think Chet and Helen are a proper good team. We should be called Chellan."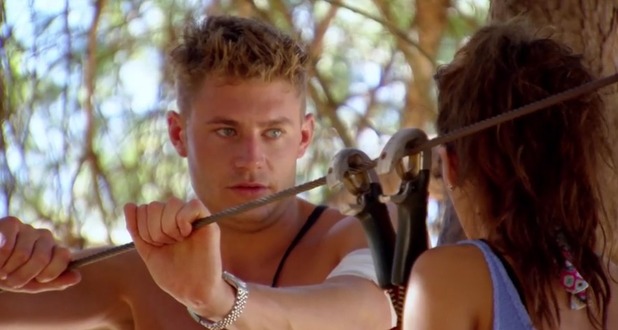 As for Nancy, she had *that* love triangle with
Scotty T
and Lacey Fuller to contend with.
Nancy had previously slept with Scott
and admitted she might have made a mistake jumping into bed with him so soon. The girls warned her that Scott could now turn his attentions to Lacey and he seemed to do just that,
apologising to Lacey for bedding Nancy.
However,
Nancy and Scott were then sent out on a date together
and she took the opportunity to question him on his actions. She said: "You think I'm stupid, I can see exactly what you are doing. If you like someone you don't do that."
Scotty replied: "Sometimes you'll be sweet with us and sometimes you'll distance yourself all of a sudden and that makes me think if she's going to do that, then I'm going to drift back to Lacey."
"I want to get with you," he told Nancy. "When we're together, it's f**** sweet."
She told him they can see how things go and if Scott chooses not to go near anyone else, then that proves he really does like Nancy. Although, she was later left a little disappointed when
Scott and Lacey ended up having sex in the penthouse...
Nancy's reaction? "Scotty's f***** it completely. He runs to bed with Lacey and I'm done."
For exclusive competitions and amazing prizes visit Reveal's Facebook page NOW!