Gina Barrett was NOT a happy girl on last night's Ex On The Beach.
The ex-girlfriend of Joe Delaney has made it clear she's totally into co-star Kieran Lee, whose ex is Helen Briggs, and was thrilled to get a night to herself with Kieran when the Tablet of Terror ordered them to stay in the villa while everyone else went clubbing.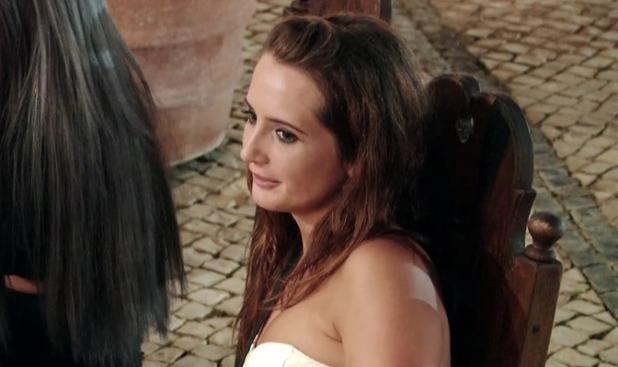 Kieran, however, was less excited...
"F**king Tablet of Terror stitched me right up. I have to stay a full night with whiny ass there," he moaned, while she said: "I'm quite excited to have the villa to myself with Kieran as I'll get all the attention to myself with no girls around."
While the others went clubbing, it was home alone for Gina and a grumbling Kieran, who decided he might do some ironing as he had five hours to pass until everyone returned. Well, Gina wasn't having any of that. She tried to engage him in twerking, suggested he give her a lapdance... he wasn't having any of it.
"There is no Playstion in here, no Xbox, not even a book, what the f**k am I supposed to do to entertain myself?" he said.
"I don't know why he's being this awkward," countered an annoyed Gina. "He's not appreciating me and he should be lucky I even looked at him. Is he messing?"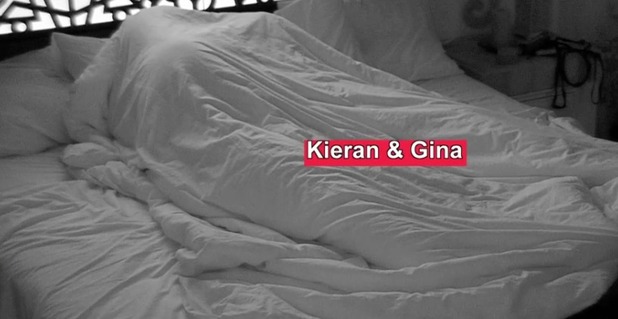 Well, in the end Kieran decided there was something he could do to entertain himself: sleep with Gina. "While everyone was out having a good time and I have to stay with Gina, I might as well make the most of it and f**k her." Charmer.
"Me and Kieran got really, really, really close last night," she gushed the next day, while he said: "The only good thing about the date last night was I got to shoot my load. I banged her. I'm done. Now I'm moving on to the next."
And the next appears to be Olivia Walsh...
But Gina's having none of it.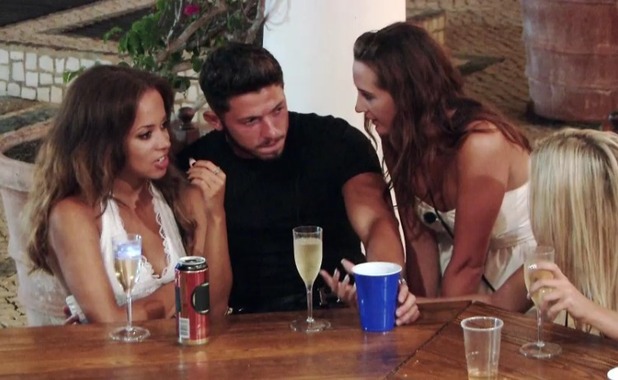 When she spied Kieran and Olivia looking cosy later that night, Gina went over to intervene and called Olivia a "wh*re."
"She's only known me three days and the girl won't leave me alone," said Kieran. "The girl is a f**king bunny boiler." He told her he could talk to who he wanted: "You're making out we're a couple and you're trying to claim me. Never, ever in a million years in my life would I get in a relationship with you."
"I can't believe he said that," said Gina, who chucked a drink over him.
EOTB
continues Tuesday at 10pm on MTV.