Ex On The Beach stars Olivia Walsh and James Moore appear to have come to an uneasy truce after that EXPLOSIVE nightclub row in the latest episode.
Viewers know Olivia has been feeling increasingly frustrated watching her ex-boyfriend James get cosy with co-star Ashleigh Defty at the villa, and it all came to a head during a boozy night out on Tuesday's episode (16 February).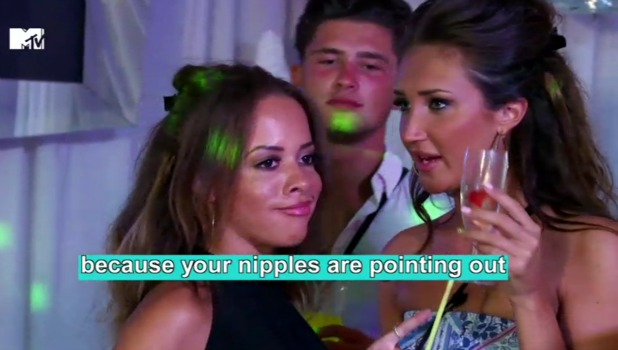 Olivia decided to let James know just how annoyed she was that he was "rubbing [his relationship with Ashleigh] in her face" and how she felt he wasn't treating her well, especially after he approached her in the club to ask if she was wearing a bra as he could see her nipples.
She was backed up by Megan McKenna, who said: "He's mugging you off and mugging Ashleigh off. Olivia is a nice girl with respect and he's standing there and flirting with Ashleigh! If an ex-boyfriend of mine was talking about me like that, I would kick his ass. You think I would take that s**t? One minute he's being nice, the next a f**king d**khead."
"How dare he mug me off by going with another girl in front of my f**king face," said Olivia. "He deserves to be told the way he treats me isn't nice and he needs to grow the f**k up."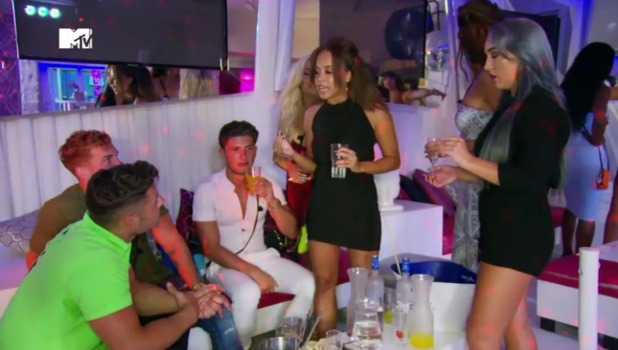 So Olivia stood up and spoke to James while all the girls gathered around her.""You put me through s**t the past year and I think you're a pr**k. The way you are is disgusting. No one actually fancies you."
Ouch.
James said he hadn't done anything wrong and seemed to be backed up by the boys. Joe said: "We are all sitting there and then six f**king rottweilers get down on James."
In the end, Olivia threw a drink, so James threw a glass at the floor.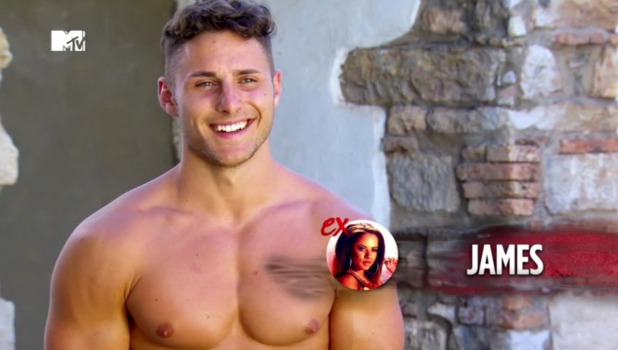 The next day, James was sent on a date with Ashleigh courtesy of the Tablet of Terror, where he decided to have a heart to heart with her. "Everyone is getting involved in the mix and it's putting pressure on us and pushing her away," he said. "I like Ashleigh more and more every day, to be honest, I'm starting to have feelings for her, so I need to show her what I'm all about."
And he succeeded. Ashleigh said she was p*ssed off at everyone having a go at him constantly and suggested the girls hadn't heard James' side of the story yet which wasn't fair.
Perhaps feeling a bit better about everything, James decided to tackle Olivia next and call a truce. He approached her in the morning and told her she'd ruined the night and made everyone argue, and that he was getting blamed for it.
Olivia admitted she shouldn't have thrown a drink at him but didn't seem to want to prolong the conversation.
"I am going to do what I'm going to do with her," warned James, "so don't be shocked when you see it." Olivia didn't care: "If a new guy came in I wouldn't think twice about James. James who? He's old news now. I just want to move on and James is just an idiot."
Well, she didn't need a new guy! The episode ended with Olivia making eyes at Kieran... until Gina interrupted, annoyed because Kieran had slept with her the previous night.
Oh the drama!
EOTB
continues next Tuesday at 10pm on MTV.