TOWIE star Jessica Wright has announced she is leaving the ITVBe show after five years, but what have been her most memorable moments?
Five years and sixteen series means there are a huge number of episodes hiding some gems from Jess, so as she bids goodbye to Essex, we've uncovered some of her storyline-stealing scenes from over the years.
Remember when she kissed Joey Essex? Or when Jess and her brother Mark fell out over her boob job? No one can forget her oh-so-bitter break up with ex Ricky Rayment and we still haven't quite got over *that* bombshell that Jess had drunkenly locked lips with Lewis Bloor...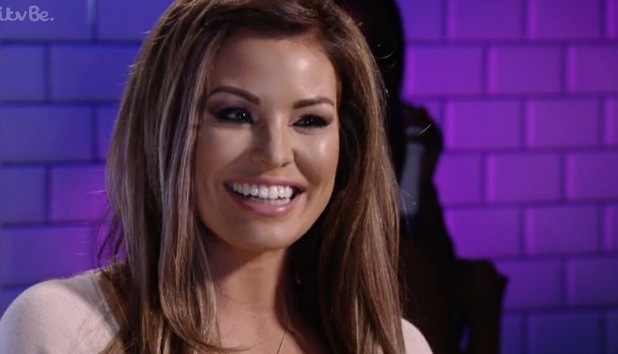 Addressing fans, Jess revealed that the time has come for her to step away from The Only Way Is Essex. She gushed she's had five "amazing" years since making her TOWIE debut when it first aired back on 2010, and the 30-year-old reassured fans this won't be the last time we will see her.
So, until she graces our screens again, here's a little trip down memory lane:
1. That time Jess and her girlband Lola landed themselves a record deal.
Jess dropped the bombshell that her band Lola had been picked up by a recording label. The girls had met with a talent manager and he had given them a song and set them up with a casting agent to get their dream career rolling. Jess couldn't wait to share the news with her family and Nanny Pat was nearly in tears, she was that proud of her granddaughter. So cute!
2. That time Jess decided to have a boob job and clashed with Mark.
Jess had her boobs boosted from a 32C to a 32DD and while she had seemed chuffed with her new assets, Mark wasn't impressed. He told his little sister: "I don't want my sister walking out on the street with a big pair of fake boobs and builders and geezers going, 'Cor look at her bangers.' I'd rather you be the sophisticated girl walking down the street as you are... it's not like you've got two fried eggs."
Oh, brotherly love.
3. That time Jess kissed Joey Essex.
It was one of those moments that always seems to slip our mind, but boy are we so glad we then remember it. Way back when in 2011, long before Jess was with Ricky and Joey with the same, the two Essex favourites actually locked lips. We'll set the scene...
It's Bonfire night and one of those infamous
TOWIE
parties are in full swing, Jess and Joey are dancing together on a packed out dancefloor and he goes in for the kill by whispering sweet nothings into her ear. Next thing you know Jess and Joey are full on snogging and their Essex co-stars can't quite believe their eyes.
Jess was reminded of the smooch on
Celebrity Juice
last year, she told host Keith Lemon: "It was just a really random kiss, let's not even talk about that. You've absolutely killed me!"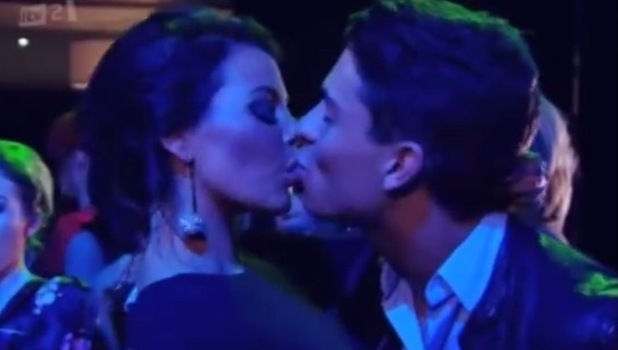 4. That time Jess fell out with Lauren Goodger.
Thanks to Lauren previously dating Mark for over ten years, she and Jess had been pretty tight. However, things soon turned pretty sour between the pair, after Jess and Lauren had a huge fight. Lauren had accused Jess and her family of ruining her relationship with Mark and the pair were embroiled in a huge row in the back of a taxi on a night out. It was rumoured Lauren had pulled out Jess' hair during the fallout, but she had denied doing so. Still, the girls were seen discussing their argument onscreen and Jess had refused to film with Lauren, insisting she took things too far.
After hearing what Lauren had to say about their row, Jess had tweeted: "Haha still cannot belieeeve some people are that deluded to think they can twist and lie about something so much! Wow! Manipulative & weird."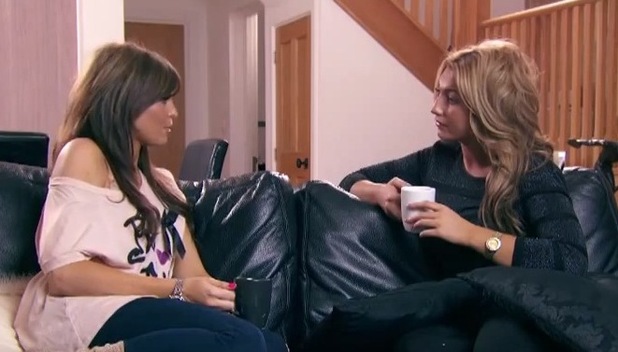 5. That time Jess discussed underwear with her nan.
Nowadays Jess' boutique, With Love Jess, is many girls' go-to when it comes to their wardrobe, but do you remember the days when it started out as a lingerie shop. Jess had enlisted the help of mum Carol and Nanny Pat to help her set up shop and we just love this moment where Nanny Pat can't seem to fathom all those different types of pants. Although, one in particular did catch her fancy... a saucy pink all-in-one!
6. That time Jess found out Ricky had been unfaithful.
As well as the highs, there's always the lows and poor Jess was left heartbroken when she found out her then boyfriend Ricky had cheated on her. Mario had hinted at Ricky being unfaithful, making Jess doubt her relationship with the Essex boy. She and Ricky had been planning on moving in together after dating for a year, but their romance hit a rocky patch when he confessed to cheating on Jess three or four weeks into their relationship. Not surprisingly, Jess was left in tears as Ricky confessed to having sex with someone else, although he couldn't remember who it was with or where.
Jess told him: "If you only cheated on me once it can't be that insignificant that you can't remember who it was with or where it was. Don't embarrass me by saying that. I want to know the details."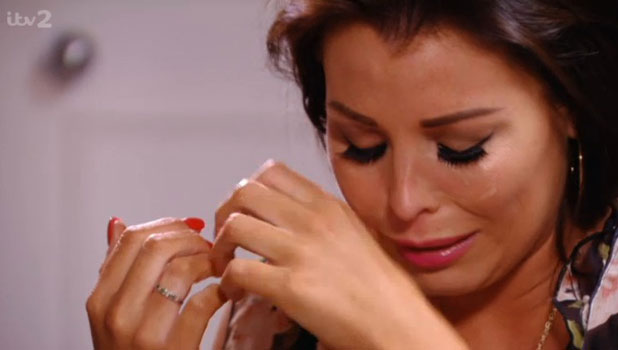 7. That time Jess and ex-beau Ricky EXPLOSIVELY split.
Despite Ricky's confession, Jess decided to give her beau another chance and forgive him for straying away. Their romance went on to last for another year and a half, with many predicting an engagement for the pair. However, their relationship came to an explosive end when Jess discovered Ricky had been sending flirty text messages to another girl (rumoured to be X Factor contestant Lydia Lucy).
At Jasmin Walia's Diwali party over a year ago, Jess decided to confront Ricky and slammed him for the messages he'd sent. Jessica told Ricky: "You have humiliated me since day one. I've rowed with my family over you. How dare you. You are a liar. You don't love me!"
Ricky admitted to sending the messages, explaining he was in a bad place with Jess at the time. Sealing the end of their romance, Jess hit back: "If you thought our relationship was in a sh*t place then it's in an even worse one now because we're done – forever! Stay the f*** away from me."
8. That time Jess and Arg came to blows.
For Jess and Arg to have a bust up, you know there is something wrong. Bezzie mates with Jess' older brother Mark, Arg has been an honourary Wright from the very beginning, however, he fell out of favour with his second family after joking that Carol was a "pushy mum." He and the Wrights had been at Leah Wright's wedding in Spain when Arg had been on stage crooning the guests. He had been handing the mic around to everyone (but Jess) to sing and when Carol told him to pass it to her daughter, he made the comment. However, Jess was sure it led to a huge fallout between her family overseas and she was quick to put Arg in his place back home in Essex.
9. That time Jess moved on with Dan Edgar.
Dan was the first guy that caught Jess' eye following her split with Ricky. The pair had kept us all guessing when it came to their romance. One minute it was on, the next, Jess and Dan just wanted to be friends. The duo had both been in long-term relationships before getting together and didn't want things to become serious so soon. However, they just couldn't stay away and gave in to one last smooch, before things then fizzled out again.
10. That time Jess and Lauren clashed over girl code.
Following his romance with Jess, Dan soon moved onto Lauren, but his charms came between the girls and in a big way. Jess had called Lauren out for keeping her blossoming romance with Dan behind her back and many of their co-star's had hit out Lauren for breaking the girl code. Jess claimed Lauren had set her sights on Dan way before she finally came clean about their dates, explaining she felt awkward about the whole situation as Lauren had played it down. Lauren, meanwhile, told Jess she had encouraged him to date him.
11. That time Jess kept us all guessing with Pete Wicks.
It was one of the biggest storylines last series, Jess and Pete and their 'Will they? Won't they?' romance. Everyone had been rooting for the pair after their cheeky snog in Marbella and as their fling continued back home in Essex, we all thought we had a hot new couple on our hands. However, this is TOWIE, and always things were never plain sailing. Jess has said she didn't want a relationship, but she couldn't hide her disappointment when she heard about Pete getting together with someone else. That spurred Jess on to ask Pete out on a date...
12. That time Jess shockingly kissed Lewis Bloor.
Following that date, things had been heating up for Jess and Pete, but their romance came to an abrupt halt when Lewis dropped a HUGE bombshell. Yup, no one saw it coming. Jess had seemed pretty smitten with Pete, but it was later revealed she had drunkenly kissed Lewis following a night out. Shocker! Poor Pete was fuming, Jess confronted Lewis for throwing her under the bus, but was interrupted by Pete turning up at her flat to confront her. AWKS.
After an apology from Jess, Pete soon let it go and it seemed like their relationship was back on track, after Jess managed to steal a kiss at Nanny Pat's 80th bash. Since then, though, the co-stars have claimed they are just friends. Sob.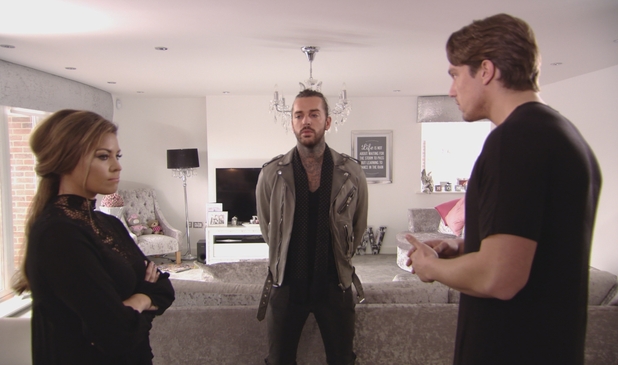 13. That time Jess wowed us with her vocals.
Throughout her five years on the show, wannabe singer Jess has made sure to showcase those vocals of her's. From her time in Lola to a few solo performances, she blew her castmates and us away with her voice. Who didn't shed a tear when she took on Adele for Nanny Pat's birthday?
Our favourite, though? Jess taking the lead for TOWIE's Christmas single back in 2011. Any excuse to rehash this total gem of a video...
14. That time Jess and Bobby Norris gave us friendship goals.
As much as we love Pete and Lockie's bromance, there's one other duo giving us all the friendship feels. Jess and Bobby's friendship is the stuff of dreams and we just love how close knit they really are. Bobby has said if he could, he'd marry Jess and he's done his fair share of matchmaking to make sure one day she will find her Mr. Right. Jess, meanwhile, has proved she'll always have Bobs back and sticking by him while the G.C unleashes her wrath, well that's pure friendship right there...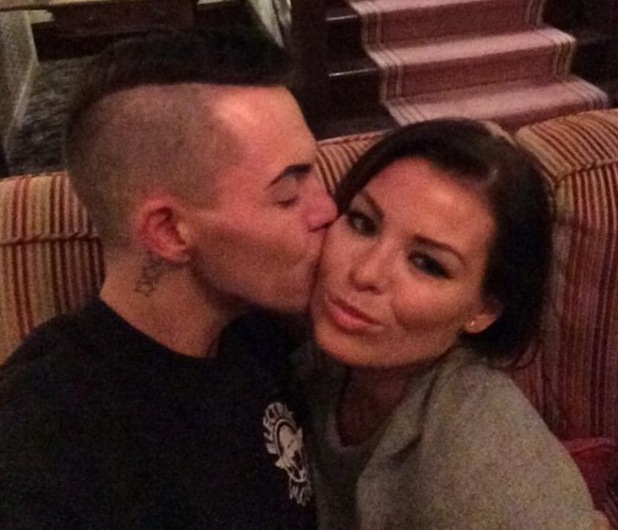 15. That time Jess had us all wishing we were just as glam as she is.
The TOWIE girls have made a name for themselves for their oh-so-glamorous wardrobes, their big bouncy blow-dries, and their flawless make-up. Granted it wasn't always perfect, there were a few orange hues dotted around, but it's fair to say they've totally honed their style and Jess often has us lusting after her locks and her latest outfits.
Just look at those lashes!
B.E.A.UTIFUL.
Oh she will be missed!
For exclusive competitions and amazing prizes visit Reveal's Facebook page NOW!