There was only one person who stole the show at the Grammys... No, not Justin Bieber, but his little brother Jaxon.
Cuteness overload.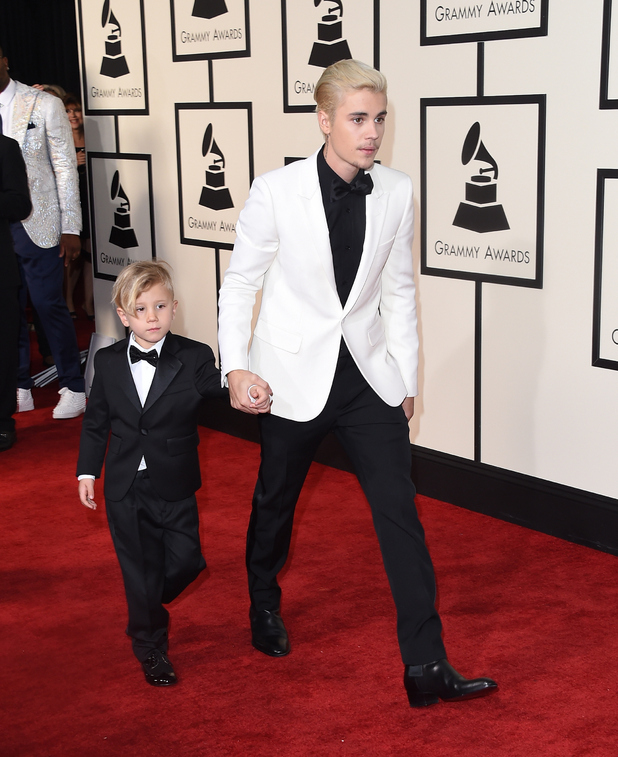 Justin, 21, brought his six-year-old brother to music's most prestigious ceremony and all eyes were on the pair as they posed – and played around – on the red carpet.
Justin played the super cool big brother card as he led Jaxon to the right spot in front of photographers. The brothers even coordinated too. While Justin wore a white tuxedo jacket, little Jaxon stole the show in a black tuxedo.
It was a pretty good night for Justin. Before the main ceremony kicked off, he won his first ever Grammy (yes, hard to believe given his global fame) for 'Where Are U Now' with Skrillex and Diplo. The single won Best Dance Recording.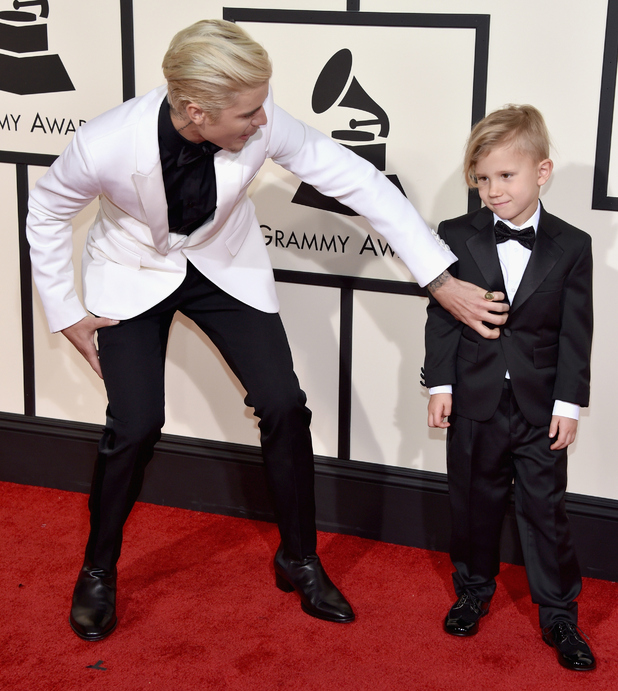 Thanking his Beliebers, he wrote on Twitter: "Beliebers.. We did it! I love you. Now get ready for the show. Not done yet. #GRAMMYs."
It was actually a dream come true for Justin, as he tweeted way back in 2010 that he was hoping to win a Grammy a year later.
He tweeted at the time: "#2011 the dream… would be to win a Grammy. That would be just amazing. A boy can dream right? #2011."
Well, he had to wait another five years, but he made his dream a reality. Congrats Biebs!
#2011 the dream...would be to win a grammy. that would be just amazing. a boy can dream right? #2011

— Justin Bieber (@justinbieber) December 31, 2010
Justin also performed at the ceremony, taking to the stage to deliver an acoustic rendition of 'Love Yourself', before joining Skrillex and Diplo for 'Where Are U Now'.
Perhaps next year's Grammys could be a success for Justin too. His latest album
Purpose
has been smashing records worldwide, and as it was released in November 2015, it fell just outside of the nomination deadline date.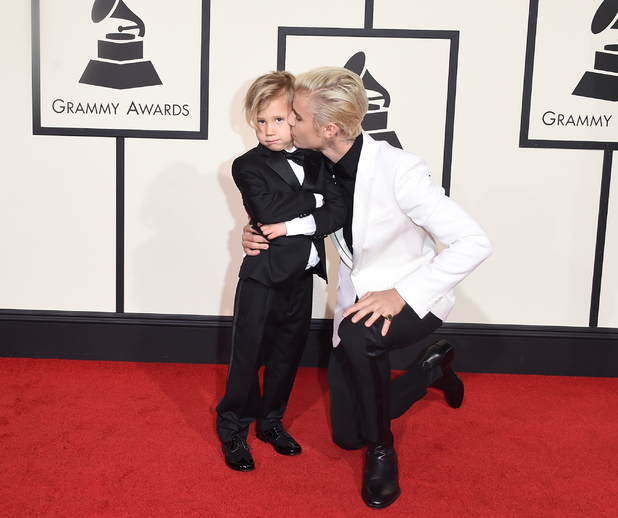 In January, Justin had three songs in the Top 5 UK music chart, with 'Love Yourself' spending six weeks at the top spot.
Purpose
peaked at number two and spent an impressive 13 weeks in the UK album charts.
Purpose
also became the fifth million-selling album in the US. In December, it was revealed that Justin had a record-breaking 17 songs listed on the Hot 100, meaning he overtook The Beatles' previous record of 14 tracks, a record they had held for decades.
Watch Justin perform at the Grammys below: