Celebrity Big Brother star Megan McKenna has slammed her relationship with ex-boyfriend Jordan Davies, claiming she was never in love with him.
Megan took to Snapchat to react to comments Jordan had made while he was appearing on Channel 5 show
The Wright Stuff
, earlier today. Jordan had referenced his former flame during his stint on the panel show, claiming Megan was still in love with him - despite the pair confirming their break up two months ago.
Megan, however, was quick to hit back at Jordan insisting she couldn't possibly be in love with him still, as she never was in the first place. Ouch.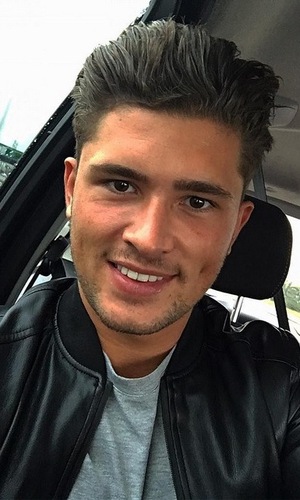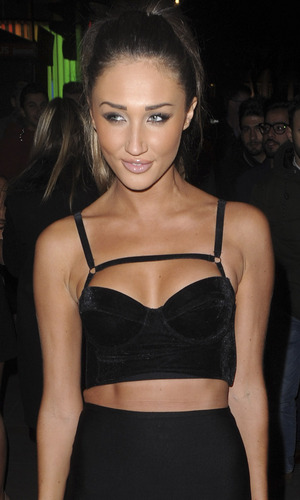 Having her say on Snapchat, Megan appeared to address Jordan. She said: "Apparently I'm still in love with my ex, well I'm sorry, but how can that be when I was never in love with you in the first place?"
Sticking two fingers up at the camera, Megan then added: "Stop talking about me now, everything you do is to do with me. It's getting f****** boring. That's what I think of that."
While discussing whether love can turn to hate on the show, Jordan had said: "We had a really good relationship... I didn't think it was going wrong, but then it started going wrong. She obviously hates me because she is still tweeting stuff about me. I think that if you're over somebody you don't tweet."
Host Matthew Wright then asked Jordan if he thinks Megan hates him or if that hate is actually because she still loves him, Jordan replied: "I think that might be it. You must still be in love with them because you wouldn't want to talk about them. If you were over them, you'd completely forget about them."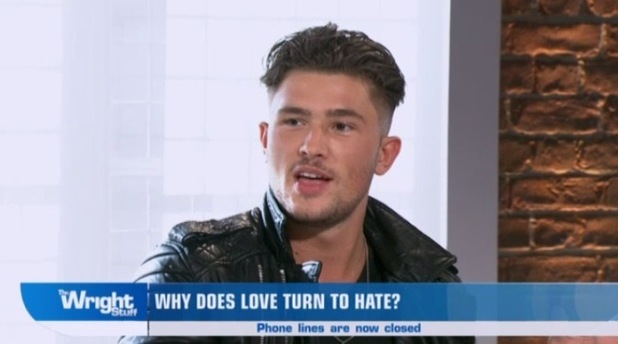 He added: "She's still abusing me, tweeting me and stuff like that, so I think, 'You must still love me. Even though it's hatred towards me, you must still have feelings to show your emotions and get them out like that.'"
"When Megan walked out on Celebrity Big Brother, the stuff she was saying, I was like that wasn't the girl I knew," Jordan said. "I immediately had no emotion to her. I thought I loved somebody, but you're not that person I thought I loved.
"Straight away I had no feelings towards her, I cut her out my life and she means nothing to me... which makes me think maybe I didn't love her. I don't hate her now, but she hates me so maybe she does love me."
Fans took to Twitter to share their thoughts on Jordan's comments, with many criticising the reality star for bringing up his ex-girlfriend.
One user wrote: "@Megan_Mckenna_ is getting mugged off by jordan on the Wright stuff saying she's still in love with him." Another commented: "Lol anyone else notice how hard Jordan is trying to make money using @Megan_Mckenna_'s name weekender not paying well jordy?"
Others, meanwhile, showed their support for the
Ibiza Weekender
favourite after hearing what Megan had to say about their romance.
One fan tweeted: "@Megan_Mckenna_ that's horrible even for you,saying you never loved him yet you've said it plenty on ex on the beach." Another questioned: "Why were you with him if you weren't in love?"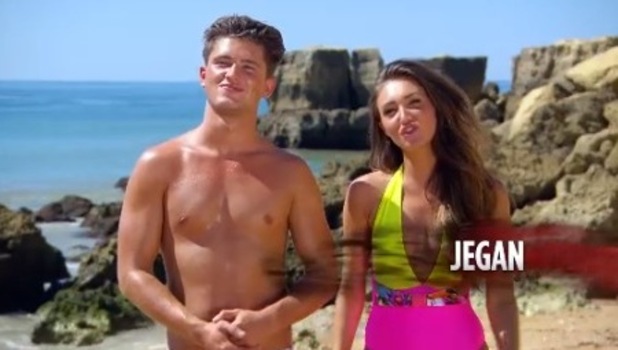 Jordan and Megan first got together while starring on series three of
Ex On The Beach.
Things hadn't been plain sailing for the pair in the villa, but their romance continued back home and the ex-couple had seemed pretty smitten. So much so, that Jordan revealed he and Megan had even talked marriage and he moved into her family home in Essex.
After dating for several months,
Megan confirmed she and Jordan had split in December last year
. At the time, she told fans the pair had ended on good terms, but it soon became apparent things had turned sour between them.
Shortly after Megan made her
CBB
debut last month,
Jordan slammed his ex-girlfriend for 'deceiving him.'
He claimed Megan applied for the show behind his back, but a rep for the starlet insists she acted professionally and abided by the confidentiality agreement in her contract.
Jordan branded Megan 'a nasty piece of work', before accusing her of only caring about her career and not him.
Megan, meanwhile, has since claimed Jordan 'broke her trust' and branded him a 'lying scumbag.'
She tweeted: "Can we please clarify the reason me and @JordanWeekender split up was because he was a LIEING scumbag. Who broke my trust. I ended it with him. Blocked his number/twitter/insta/snapchat and he still tried contacting me. So please Jordan. Drop me out."
Jordan did not respond.
For exclusive competitions and amazing prizes visit Reveal's Facebook page NOW!