Charlotte Crosby revealed she's having "amazing" sex with her new man...but who is it?!
In an interview with
MTV
Char dropped a bombshell, telling them "I'm sleeping with a boy at the moment, and every time we have sex it's amazing."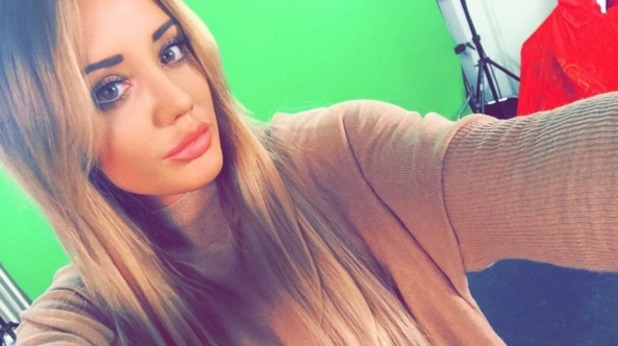 But is it Gaz? Well you'd think so after those Valentine's posts that the pair plastered all over Instagram last week, but then things took a strange turn...
Continuing to be quizzed on her sex life, Char was asked about her worst sexual experiences, and you'll never guess who cropped up. Ok, you probably will.
"I've had some pretty bad sex times with Gary," she confessed, "I've had good sex times with Gary as well, really good times.
"But there have been some bad ones when I've just wanted it to be over because he takes so long."
Calling out your rumoured boyfriend in this way doesn't exactly
scream
romance, but then again Char is never one to hold back when it comes to giving everyone the honest details of her personal life, and she does love to keep everyone guessing when it comes to what's going on between the two of them.
The seemingly unending Chaz
love story got a potential new chapter over the weekend
, when Valentine's day rolled round and Charlotte shared a short video of herself and Gary locking lips.
Alongside it, she tagged Gaz and wrote: "Happy early valentines from Australia @gazgshore."
Fuelling the romance rumours, Gaz also shared a series of photos of himself and Charlotte. He posted an emoji of a rose and a green heart and many fans took his caption as a sign he was Charlotte's mystery man.
Then Char revealed she'd lived the Valentine's dream and received a bouquet of roses and a green heart balloon. Plus a cute little teddy bear that had the words 'I Love You' written across it.
Putting together the (fairly obvious) clues, fans immediately linked Gaz to Charlotte's gifts, with one user commenting: "Defo from gaz he always post green hearts on anything to do with Charlotte hence the green heart balloon X."
Gaz appeared to confirm things with a Tweet of the emojis
and
commented on Charlotte's Instagram post: "U better water them... And take that balloon everywhere... Oh and I named the teddy Sebastian".
It might all sound promising, but we all know what happened last time Char and Gaz seemed smitten. Despite packing on the PDA and dropping hints they were an item, Charlotte soon confirmed she was 'single.' She
even declared she wouldn't go back there again
with Gary, insisting she was 'over' the reality star.
And it's not just Gaz in the running, Char recently
sparked speculation she was reuniting with her ex-boyfriend Mitch Jenkins
, and there's the potential someone new has come onto the scene.
Looks like we'll have to wait for the new series of
Geordie Shore
to get some answers. We can't cope!
Geordie Shore returns 15 March on MTV at 10pm.
Check out more of Charlotte's personal confessions here
For exclusive competitions and amazing prizes visit Reveal's Facebook page NOW!