Woah! Gaz Beadle has made the cheeky admission that he's slept with over 1000 girls.
It's no secret that Gaz enjoys nothing more than tashing on with a worldie, and his day job on
Geordie Shore
combined with all those personal appearances means he's never far away from an opportunity to do just that.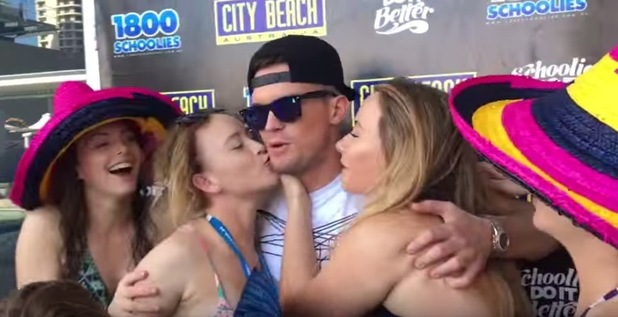 Speaking to
MTV
, Gaz revealed that
perhaps he really is 'made to be single'
having slept with over 1000 different girls in his time - although even he sounded a little shocked by the truth!
"I've travelled a lot and I've partied for years, probably just over a thousand I think" he said, before the figure seemed to dawn of him and he added "…s*it!"
However there are particular sex goals Gaz still hasn't ticked off his bucket-list, he revealed his ideal spot for a romantic session would be over in Oz.
Picking out Whitehaven beach in Australia's picturesque Whitsunday Islands as the ultimate location, Gaz showed off his softer side and described a scene straight out of a film.
"I'd love to camp out there," he said "with candles, on a bit of sand that's never been walked on by a human before, and then have sex as the sun goes down."
Gaz has even broadened his horizons from the standard bedroom setup and has ambitions to try 'extreme sex' by carrying out the act
during
a skydive.
"I want to try extreme sex, so I want to have sex as I'm doing a skydive" he said, as if it was no big deal.
Is this even a real thing? Turns out that yes it is...as if there isn't enough to think about when you're chucking yourself out of a plane.
Will Gaz take the literal plunge on this one? That could make for some very interesting viewing on
Geordie Shore
when it finally returns next month!
Check out more personal confessions from Gary below.
For exclusive competitions and amazing prizes visit Reveal's Facebook page NOW!