Taylor Swift was Queen of the Grammy Awards last night, both opening the show and picking up some pretty major prizes. Oh, and she managed to hit back at Kanye West as well…
In a week that saw
Kanye, 38, claim he was the one who made Taylor, 26, famous
(and that he could imagine having sex with her), she appeared to have the last laugh…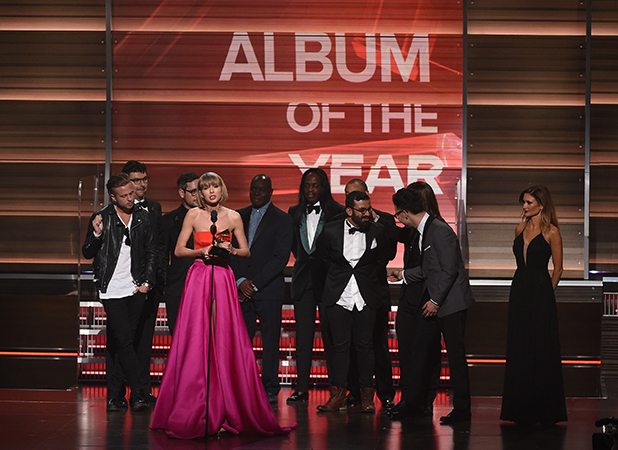 Taylor picked up the coveted 'Album of the Year' prize for her record
1989
, as well as 'Best Pop Vocal Album' and 'Best Music Video' for the star-studded 'Bad Blood'.
She also opened the ceremony performing album track 'Out Of The Woods'.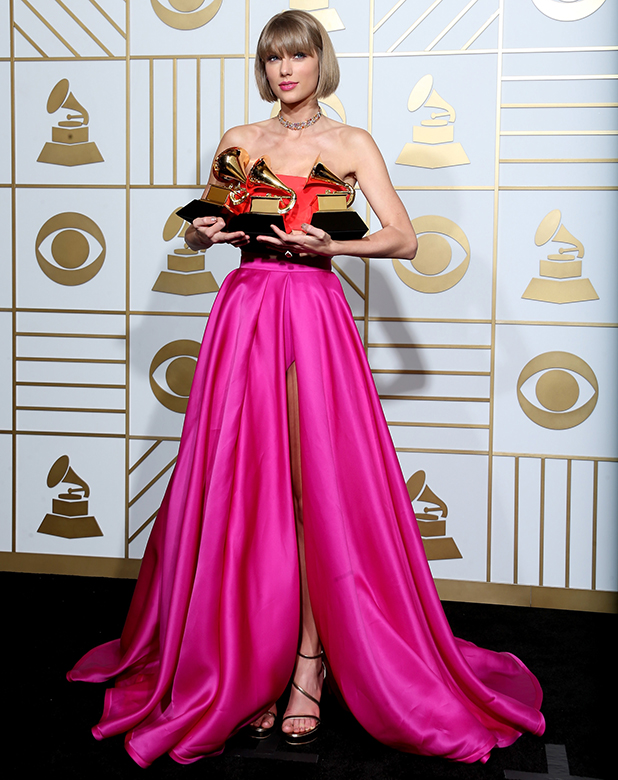 Accepting the main award, she told the audience: "As the first woman to win 'Album of the Year' at the Grammys twice, I want to say to all the young women out there, there are going to be people along the way you will try to undercut your success or take credit for your accomplishments or your fame.
"But if you just focus on the work and don't let those people sidetrack, some day when you get where you're going, you will look around and you will know that it was you and the people whop love you who put you there and that will be the greatest feeling in the world.
Taylor was sitting next to best friend Selena Gomez during the ceremony, who gave her a massive hug when the prize was announced.
She made headlines last week when Kanye debuted a new track called 'Famous' at New York Fashion Week which contained some controversial lyrics about Taylor: ""I feel like me and Taylor might still have sex / Why? I made that bitch famous."
That was referring to the 2009 MTV VMAs when Kanye interrupted Taylor's acceptance speech to say Beyoncé should have won.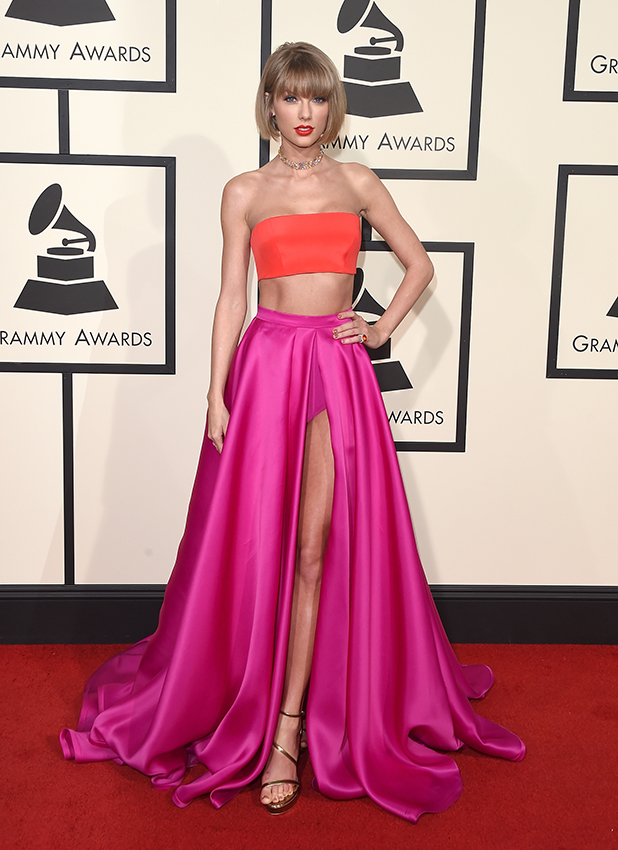 Kanye later insisted he
hadn't been "dissing" Taylor and claimed she found the lyrics funny
. "I called Taylor and had a hour long convo with her about the line and she thought it was funny and gave her blessings," he said. " I'm not even gone take credit for the idea… it's actually something Taylor came up with … She was having dinner with one of our friends whose name I will keep out of this and she told him I can't be mad at Kanye because he made me famous! #FACTS."
Taylor's rep said: "Kanye did not call for approval, but to ask Taylor to release his single 'Famous' on her Twitter account. She declined and cautioned him about releasing a song with such a strong misogynistic message. Taylor was never made aware of the actual lyric, 'I made that bitch famous.'"