Leonardo DiCaprio's chances of winning an Oscar got significantly higher last night when he scooped the 'Best Actor' gong at the BAFTAs, where he paid a sweet tribute to his beloved mother.
The 41-year-old was honoured for his work in the epic
The Revenant
, about a frontiersman in the 1800s who must use all his skills to keep alive in the harsh wilderness after his companions leave him for dead following a bear attack.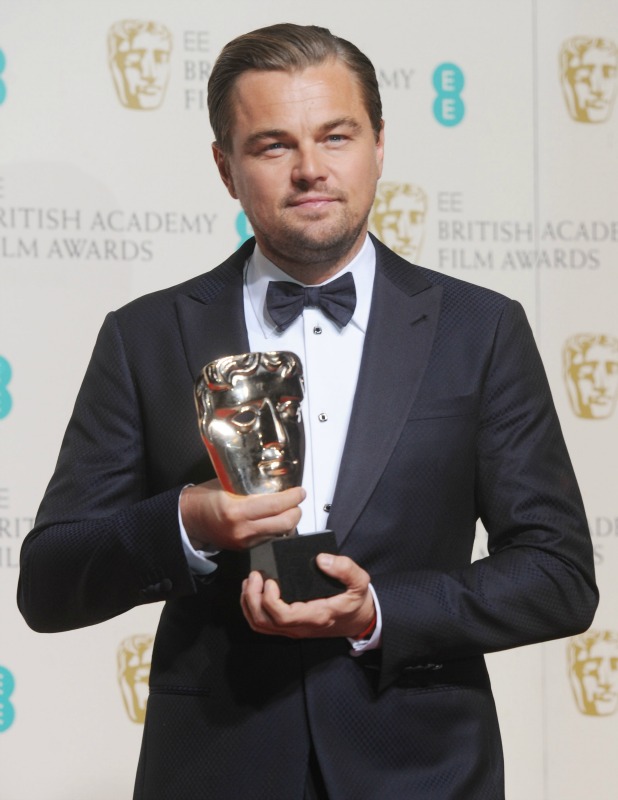 Accepting the prize from Julianne Moore, the star said: "I'm absolutely humbled and absolutely honoured by this award. I've been so influenced by so many British actors throughout the years."
Leonardo also gave a shout out to his co-star Tom Hardy, saying: "I want to thank you for your fierce loyalty, not only as a collaborator but as a friend. I could not have done this journey without you."
Leo concluded his speech by paying tribute to his mother Irmelin, who frequently accompanies him to awards ceremonies.
"I would not be standing up here if it wasn't for t his person. I didn't grow up in a life of privilege, I grew up in a very rough neighborhood in East Los Angeles and this woman drove me three hours a day to a different school to show me a different opportunity. It's her birthday today. Mum, happy birthday, I love you very much."
It was a very good night for
The Revenant
as it also picked up major awards for 'Best Film' and 'Best Director' for Alejandro G Inarritu.
The main winners:
BEST FILM
The Revenant
OUTSTANDING BRITISH FILM
Brooklyn
DIRECTOR
The Revenant, Alejandro G. Inarritu
LEADING ACTOR
Leonardo DiCaprio
, The Revenant
LEADING ACTRESS
Brie Larson, Room
ORIGINAL SCREENPLAY
Spotlight, Tom McCarthy, Josh Singer
ADAPTED SCREENPLAY
The Big Short, Adam McKay, Charles Randolph
SUPPORTING ACTOR
Mark Rylance, Bridge of Spies
SUPPORTING ACTRESS
Kate Winslet, Steve Jobs
THE EE RISING STAR AWARD (VOTED FOR BY THE PUBLIC)
John Boyega
ORIGINAL MUSIC
The Hateful Eight
CINEMATOGRAPHY
The Revenant
EDITING
Mad Max: Fury Road
PRODUCTION DESIGN
Mad Max: Fury Road
COSTUME DESIGN
Mad Max: Fury Road
MAKEUP & HAIR
Mad Max: Fury Road,
SOUND
The Revenant
SPECIAL VISUAL EFFECTS
Star Wars: The Force Awakens
FILM NOT IN THE ENGLISH LANGUAGE
Wild Tales
DOCUMENTARY
Amy
ANIMATED FILM
Inside Out
OUTSTANDING DEBUT BY A BRITISH WRITER, DIRECTOR OR PRODUCER
Theeb
BRITISH SHORT ANIMATION
Edmond
BRITISH SHORT FILM
Operator