Sam Faiers
and boyfriend Paul Knightley certainly sparked a social media storm this week after their one-off documentary
Sam Faiers: Baby Diaries
was aired to the nation.
Days before fans could tune in,
Sam appeared on Lorraine and made a confession so shocking
that I almost spat out my Rice Krispies.
Paul went for a TWO HOUR NAP while she was in labour. Say what?!
Obviously, this little indiscretion meant I just
had
to watch their ITVBe show, and boy, this poorly-timed sleep was just the tip of the iceberg.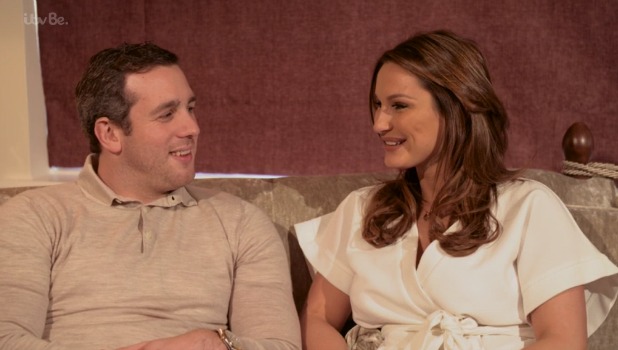 Not only did he also nod off while reading baby books, Paul made it perfectly clear he didn't want to go shopping for baby bits, admitted he didn't want to move in with Sam and asked her to whip him up some really-difficult-to-make beans on toast while she was sat breastfeeding his newborn.
Yes, she was BREASTFEEDING, yet it appears he couldn't just pop some bread in the toaster and open a can of Heinz.
But you know what caused the most headlines, and even
sparked a debate on Loose Women
. Yes,
that
kiss on the lips with his mum.
While I'm not down for that kind of behaviour in my household, poor
Sam felt she had to speak out and defend Paul, while posting an Instagram snap of herself kissing baby Paul on the lips
.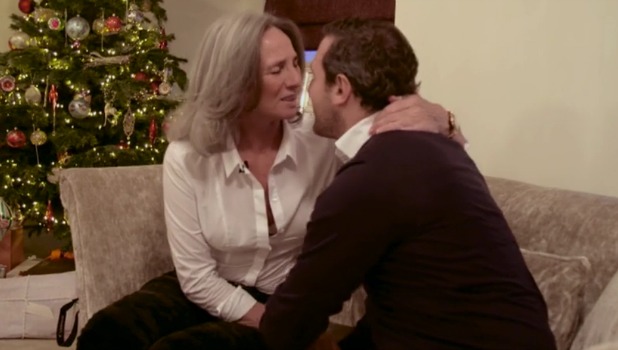 She fumed: "I will kiss my baby boy on the lips forever. Thank you for everyone's support and kind comments on our show. Media & people will always try find negative. I'm happy & so totally in love with my family #myworld #positive x."
It didn't stop there though, and the criticism kept on flying in her direction, prompting
Sam to speak out a second time.
"Wow Paul really is getting some stick," she said. "I wish people wouldn't look into it so much. It's just a TV show edited & made for good viewing."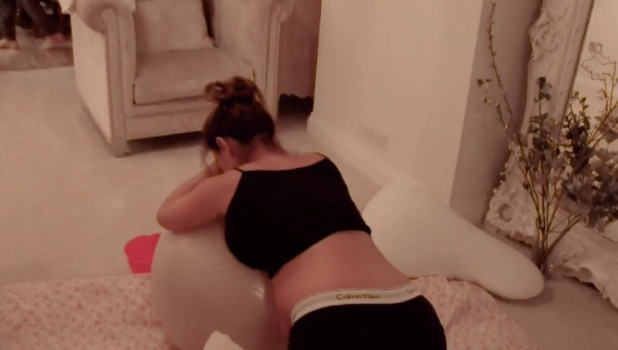 Sam continued: "Yes he fell asleep reading baby books, didn't attend yoga & no he doesn't cook but he is the most caring loving man I know and the best daddy to baby Paul," she insisted. "Also I'd like to add... This is the man who got me better from Crohn's disease. Months of studying and researching to find me alternative natural medication. He's my hero."
Sam certainly came across very well in the show, and it's clear she adores being a mum, but one has to wonder whether she regrets letting the cameras into her home at such a precious and intimate time for a couple.
Reports have since claimed
Paul attempted to stop The Baby Diaries from being aired
after seeing a preview and, quite honestly, I wouldn't be surprised if this was true.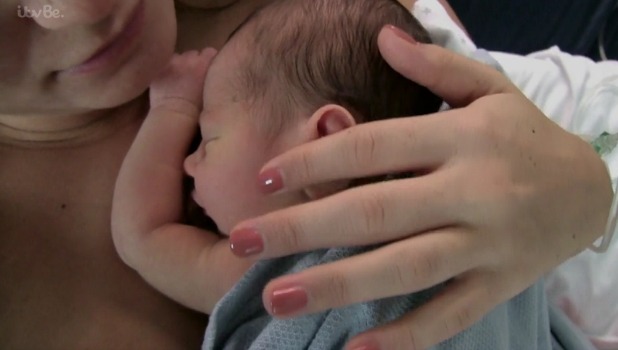 If my husband had behaved like this in front of a film crew (not that I would have married him in the first place), I think I'd be busy researching ways to cause a national TV blackout.
But then again, we've all heard Denise Van Outen's message before an episode of
TOWIE
is aired.
Reality TV is cleverly edited and very often shows one side of a story, even if those taking part don't quite feel the "enjoyment" Denise promises viewers at home.
It's sad really, as I highly doubt it's the magical start to parenthood that Sam and Paul had imagined. I wonder if they will think twice about going in front of the cameras next time?
Last week, I asked if you overpacked your hospital bag after pregnant Giovanna Fletcher shared a picture of her baby holdall. Well, 57 per cent of you did (oops!), 30 per cent packed just the right amount and 13 per cent under-packed.
How would you feel if your partner kissed his mum on the lips? Answer in our poll
I wouldn't mind - I think it's sweet
8.10%
Hmmm...I can't decide
10.53%