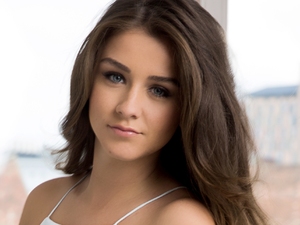 Brooke Vincent exclusively shares her fashion favourites, beauty and style picks and celebrity highlights with Reveal.
Hello everybody hope you're all having a lovely week.
Off The Rails
This week I filmed for ITVBe show
Fearne & Gok: Off The Rails
and I absolutely loved it! We sat and talked all things fashion, what we liked, what we didn't, what we thought was hot and what we thought was not. I really enjoyed listening to other people's opinions and views on different areas of fashion.
BUT, what do you wear to take part in a fashion show? I found this outfit choice
really
difficult, particularly because Fearne and Gok are so cool. The last thing I wanted was to get there and for them to think, 'What on earth has she come as?' I was struggling to find something different that I wanted to buy on the high street. Third time lucky, though, and it seemed they had cleared some sale rails and had new stock. I bought two outfits to give me a choice on the day and the other I could wear on a night out. I opted for a khaki green outfit and a burgundy shoe for a colour clash.
Sitting down on the show helped as I have a leg hang up and I wasn't moving around, so I was comfortable. I loved my hair and make-up for this. The lovely girls really listened to what I wanted - particularly my hair. Now it is shorter, I often straighten it, but it was really nice to mix it up. She used straighteners to bend my hair and then she pulled it out.
Here is my final look of the night: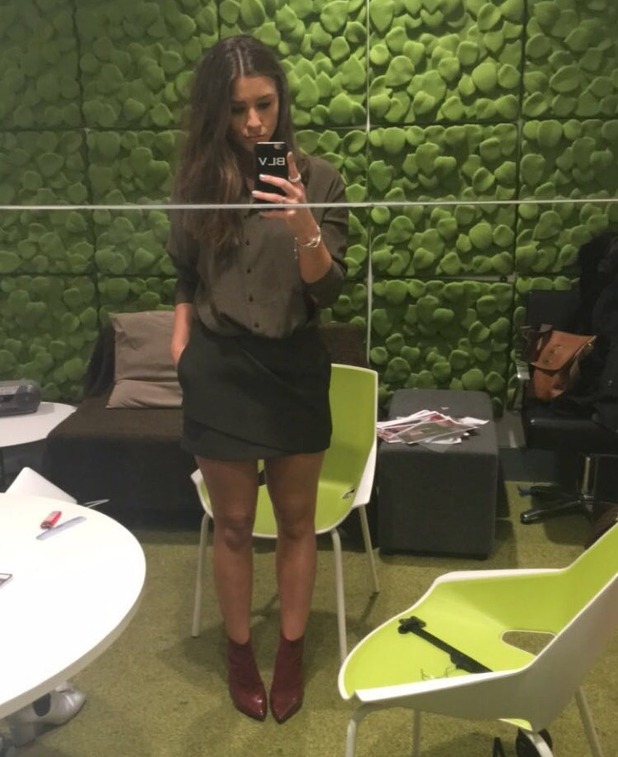 Hi-ho Hi-ho: It's off to the gym I go...
It's February and I'm still sticking to the gym with my personal trainer. If you're finding it hard to get up and actually go to the gym, then I would definitely recommend a PT.
It was such a good decision as I really lack motivation and having that person there to say, 'Keep going - Brooke you did really well today,' I always give it my all. I have even taken two pictures so I could prove I went twice last week haha!! I'm really enjoying it at the minute and when you see those little improvements in yourself that also helps to keep the motivation.
Here I am with Lee. As you can see I'm not one to dress up to sweat it out: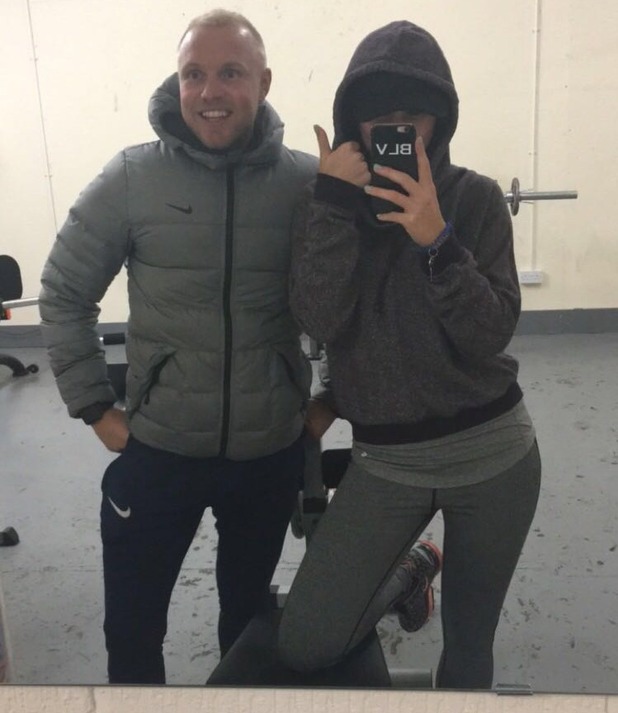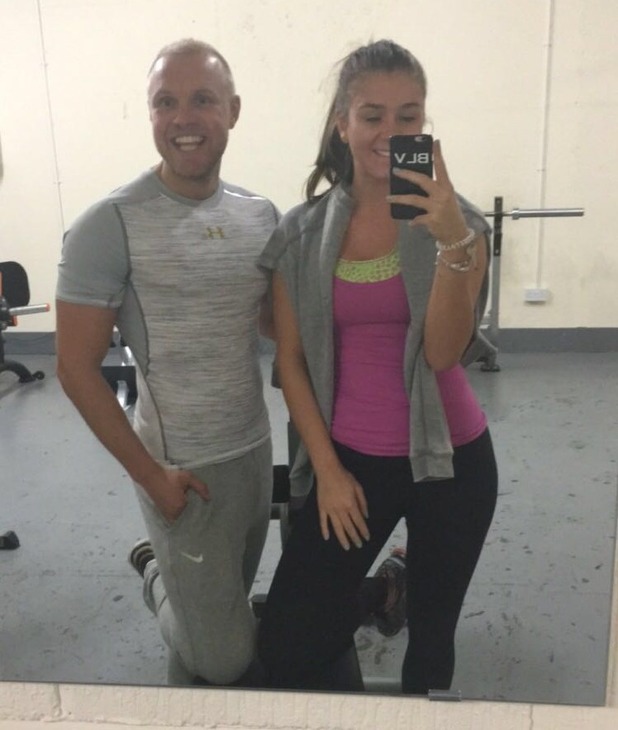 Tea Times
Talking about motivation, it's hard at this time of the year to keep up the detox. So why not switch it up? Instead of drinking regular tea, go for fruit tea or green tea which is much better for you.
You can even put it into your every day life and get a little travel cup for the car or when you're on the move. I recently purchased one that I love - it's good for when you're running late and don't have the time for your morning kick!!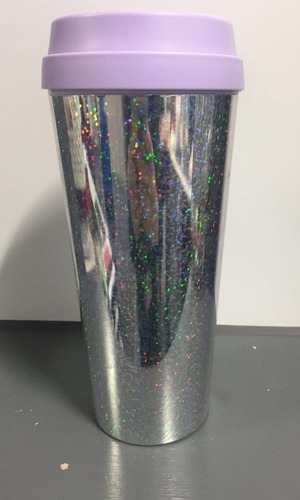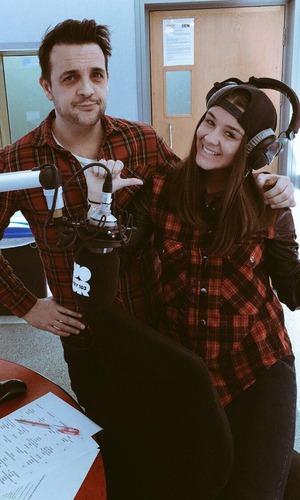 Waking Manchester Up
Well, it must be going well because they haven't sacked me just yet!
I'm loving the radio at the minute and the best thing is, nobody sees you! I could go to the station in pjs and nobody would know. I love being a part of Key 103 and although I'm not that good, in fact let's change that, AWFUL at the traffic updates I really enjoy it. It's a completely different side to the industry and a great challenge for me. Myself and Mike turned up the other morning in matching checked shirts, awkward!
I'm back on next Tuesday, Wednesday and Thursday, so tune in 103.00 FM from 6am to 10am.
Happy Birthday Momma
It was my mother's birthday this week!! She's very cute and never asks for anything which makes her the HARDEST person to buy for. This year I went with some black biker boots as she saw mine and really liked them and then a few more little bits for our little birthday day out!
Happy Birthday Mum - Thank You for being the best one!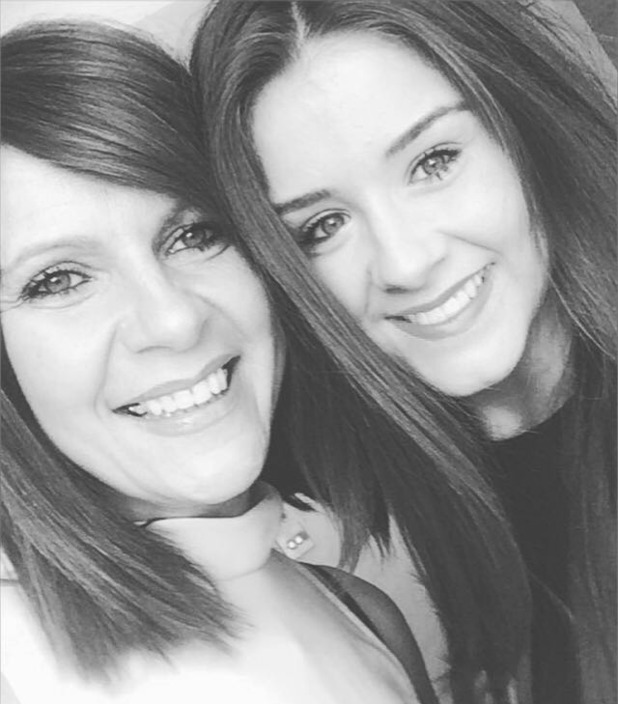 Peace up Reveal,
B x
For exclusive competitions and amazing prizes visit Reveal's Facebook page NOW!