Loose Women helped 10,000 BC star Dan Evans propose to his girlfriend on today's live show!
Dan had been on the ITV lunchtime programme to chat about his experience in the tough social experiment show, which challenges people to return to the Stone Age and live like their ancestors did.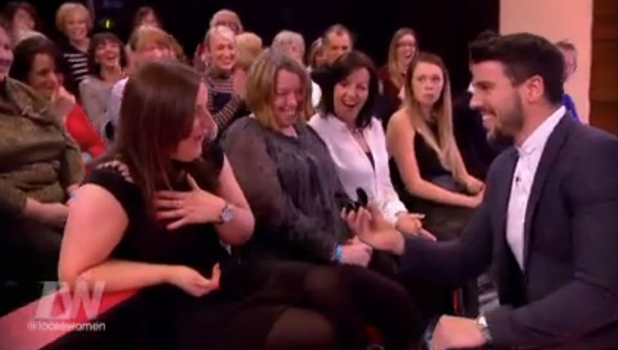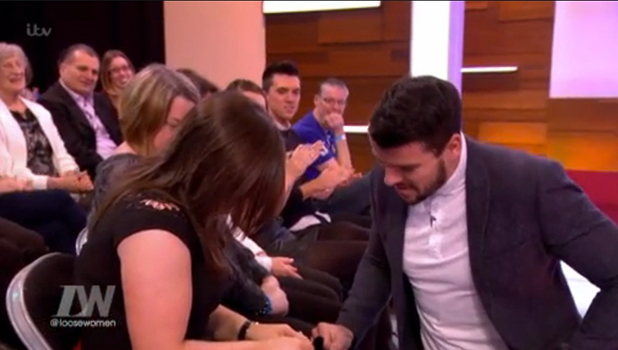 While speaking about his time on the Channel 5 show, which included a severe bout of food poisoning, he mentioned how he'd split from girlfriend Tash before the show, but doing it made him realise how much he loved her.
"You get isolated, taken away from your family and friends, and then you realise what you miss the most," he said. "I had an epiphany!"
He told the panel they were back together - he thought! Tash had wanted him to ask her out properly again which he found funny after eight years together. "We are back together but she keeps saying I need to ask he out and she's still single! After eight years I never thought you had to ask someone out again!"
The Loose Women then told Dan now was the ideal opportunity to ask Tash that question... but he went one further and dropped down on one knee to ask ANOTHER rather important question!
Amid cheers from the audience he proposed and she accepted!
So romantic!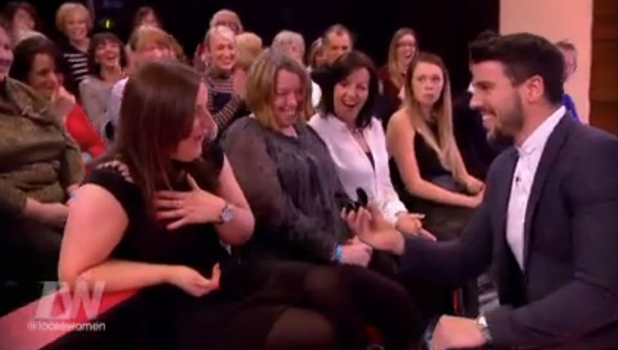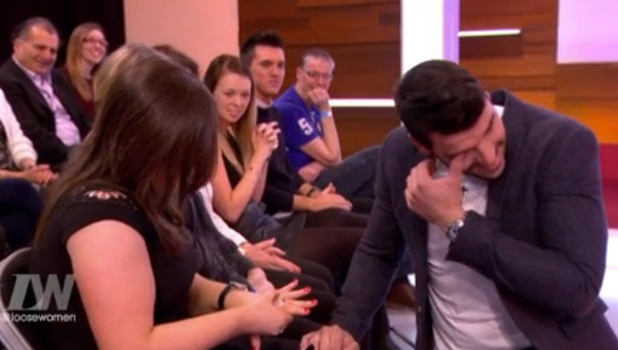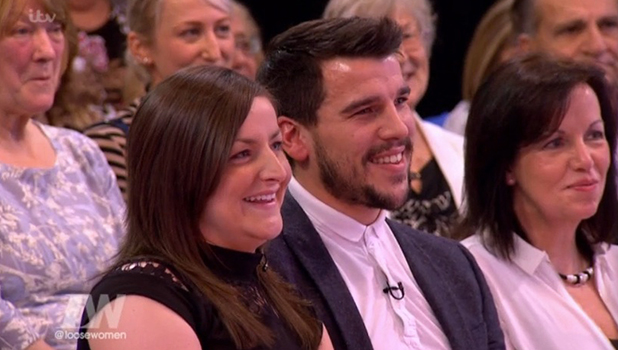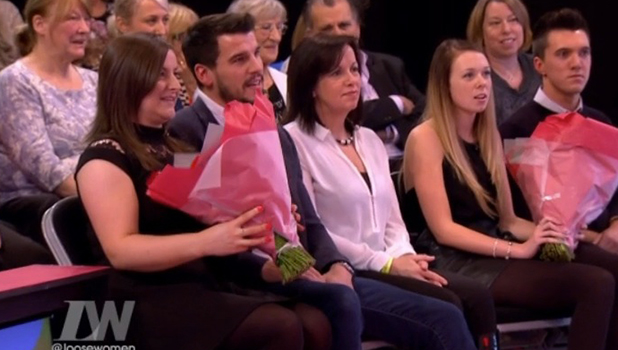 After the break, Tash told the panel the ring was "absolutely gorgeous" and admitted she'd never wanted a public proposal, but of course he was forgiven!
Dan then said he had help choosing the ring. "I had three of my stooges help me out last weekend in Bristol over a few beers and then we came up with the best option. "
"Talk about the last to know!" joked Kaye Adams to Tash.
The show then gifted the happy couple with flowers and dinner at a top London hotel. Congrats!
Twitter loved the moment with many viewers taking to social media to wish the newly-engaged couple all the best!
@loosewomen @DanEvans1012 That was beautiful to watch congratulation I wish you both a happy long life together

— Patricia WalkerTT (@PatriciaWalker5) February 12, 2016
Love a tv proposal @loosewomen

— Chiara Wynder (@chiarawynderc6) February 12, 2016
Emotional wreck at @loosewomen such a lovely proposal

— Megan Louise Gibson (@megangibson_1) February 12, 2016
@loosewomen That was adorable! #proposal #happycouple

— Megan GadsbyRobinson (@Megzz_93) February 12, 2016
@SCFGallagher @loosewomen there was a live proposal from 2 guests and she said yes and all the feels

— Hannah (@hannatalks) February 12, 2016
just happened to turn the tv on & put @loosewomen on, wow, nothing cuter than @DanEvans1012 proposal. #babe

— Gem (@Gemmer_x) February 12, 2016
Oh my god. Eyes are brimming @loosewomen proposal #soppyhearted

— Linda mcpartland (@linda21050446) February 12, 2016