Eamonn Holmes has joked it was probably Vicky Pattison who wrecked his hips leaving him in need of surgery!
Come again?!
It all started when
Loose Women
panelist Vicky sent a get well soon message to fellow ITV star Eamonn, who recently took a break from
This Morning
to have double hip surgery.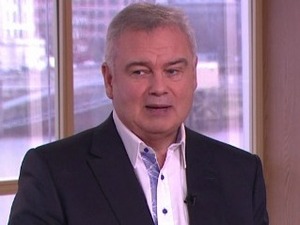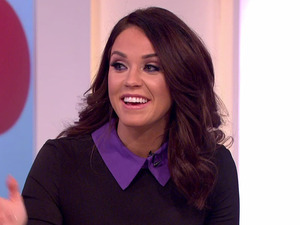 Sharing a
photo to Instagram showing her playfully sitting on Eamonn's knee
, she said: "Wishing this charming devil a speedy recovery...@eamonnholmesofficial, you are a true gent petal and I've no doubt you'll be back on that sofa and flirting up a storm with the beautiful @ruthlangsford in no time!"
She also joked: "I swear this picture has nothing to do with your injured hip."
Eamonn wasn't too sure, though, and jokingly replied: "Guilty conscience from Vicky P methinks. This is probably the incident that wrecked my hips!"
She responded: "Lol.... Ssssshhhhh now Mr Holmes! Save your strength for getting better not spreading rumours!"
Eamonn, 56, revealed his need for hip surgery on a January episode of
This Morning
, saying: "It's more au revoir than goodbye for a little while as I'm going to be rebuilt. They are taking out both of my hips and giving me new ones. I've put it off for too long and for me, I think it'll be a new lease of life."
He's now had his surgery and is recovering.