Ex on the Beach's Lacey Fuller has denied co-star Megan McKenna's claim that she 'drank vodka' from Megan's table in a club.
Fans of the MTV show know there's
no love lost between Lacey and Megan
, and that Megan took an instant dislike to Lacey (who had a one night stand in the past with Megan's then-boyfriend Jordan Davies) when she arrived on the beach on Tuesday night's episode.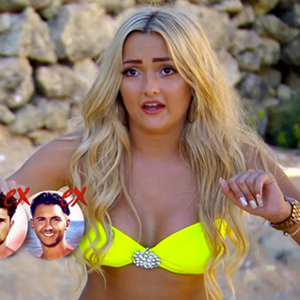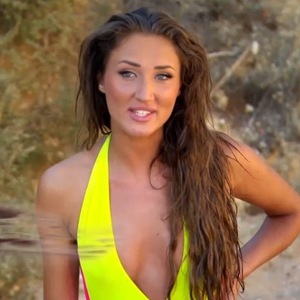 Megan later
posted a message to Instagram
saying she wanted to explain why she was "angry with that blonde girl," saying: "It was because she had been drinking vodka off my table in a club a few weeks before knowing full well she had slept with my then bf.
"Also an hour before I entered the villa, I was told off camera that she had been slagging me off before I had arrived. My tw*t of an ex also had lied to me about this as we both agreed to tell each other everything about our past before we entered the beach. But shock, that was another thing to add to the list of lies"
Now Lacey has posted her own response to that, saying Megan's claims about the club are "false."
She told fans: "I'd like to clear up Megan's false claims about the night at 'a club' where I 'stole her vodka.' Firstly the club we was at was my dad's, Gallery, and one of Jordan's friends contacted me cause they wanted to come down but we already had a PA.
"I was on a night out anyway and there was no tables left, I said to just put them on mine and they can share the table and our bottles as there was only 3 of us girls, she completely made up a lie to try and justify her behaviour.
"I do have texts explaining this but I don't wish to bring anyone else into this, so there you have it all, the truth! However, thank you to everyone supporting me and your kind comments! It means a lot."
Just to clear a few things up everyone pic.twitter.com/uC4UBEbOne

— Lacey Fuller (@laceyfuller_) February 11, 2016
Ex on the Beach
continues Tuesday at 10pm on MTV.