Marcus Brigstocke and Ola Jordan were both injured in previous series of The Jump but have said the series is NOT too dangerous for television.
The former contestants appeared on ITV's
This Morning
today to talk about the show following calls that it's unsafe and should be axed. Four celebrities this series have been forced to withdraw after hurting themselves while training.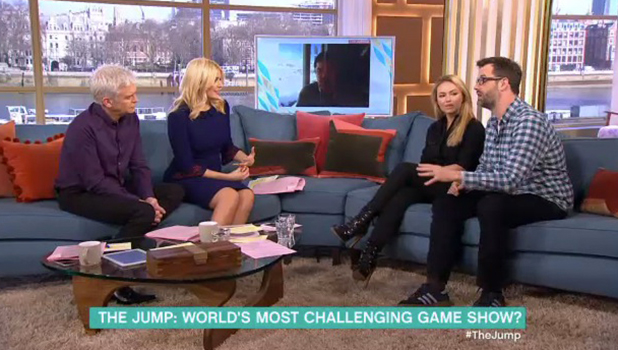 Comedian Marcus and
Strictly Come Dancing
professional Ola both injured their knees on the Channel 4 show in 2014.
"I think the people making the programme have an issue," said Marcus. "The longer you train the greater your exposure to risk. You need to be trained enough to compete but if you're on the snow hours every day you're putting yourself at risk."
Marcus said the training he received was "amazing" and praised bosses for the aftercare he received while recovering from his injury. He admitted, however, that he didn't ask enough questions about loss of earnings.
"It was the experience of a lifetime but I didn't ask enough questions about that bit of it. Medically, I was so well taken care of in Australia and well I got back, but I didn't ask about loss of earnings and I should have. It cost me a bit of money but it was still the experience of a lifetime. Totally worth it."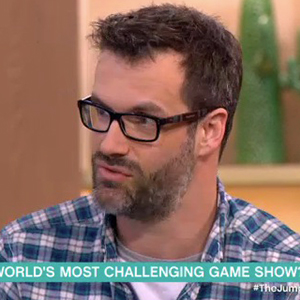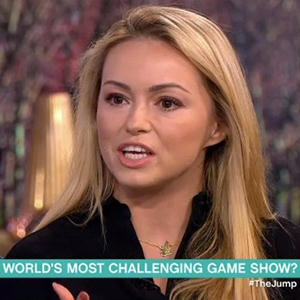 Ola, meanwhile, said: "My accident could have happened on holiday if I had gone skiing for four days. You sign up for a dangerous show and that's one of the things [that might happen].
"It was my fault. It was a silly injury. I signed up for it, nobody pushed me to it. I knew it was a dangerous show and that's one of the risks you take."
Like Marcus, she said the aftercare she received was "amazing", explaining: "I had an operation with the most amazing surgeon in the UK, physio five hours a day every day for six months because I wanted to get back to Strictly. I live in Kent and they got me a car to physio and back. I've been looked after very well."
However, she said in retrospect she shouldn't have signed up for it as her legs are her career. "I'm a dancer and my legs are so important. My leg still isn't 100 per cent, it still isn't great. It's my stupidity. I signed up for it. And I shouldn't have."
Phillip Schofield read a statement from Channel 4 that said: "All winter sports carry some element of risk but in light of the number of injuries this year, Channel 4 asked producers to review safety procedures again. Whilst we are satisfied they, of course, meet safety standards, additional precautions like extra crash pads and simplification of some courses will be used."