Frank Lampard has said Christine Bleakley looked "amazing" as she walked down the aisle at their December wedding.
The footballer gushed about his other half during an appearance on ITV's
This Morning
today, his first since
tying the knot with Christine
at St Paul's church in Knightsbridge, London.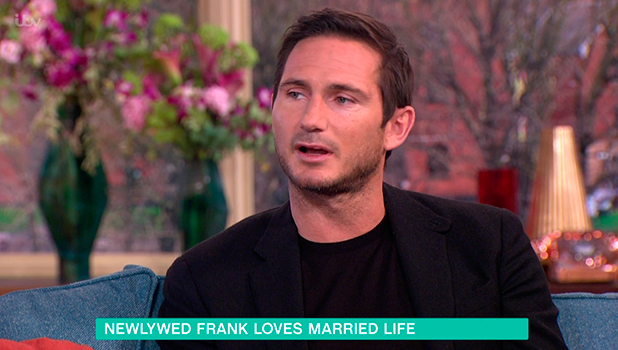 "She did look amazing," he said, "and it went as well as we could have imagined actually. All the stress of organising - which she did 80% per cent of at least! But on the day, we couldn't complain, everything went perfectly. All our friends and close family were there, we had a great day.
"We did a run through at the church and I was really nervous with nobody there strangely enough, but on the day, I wasn't too nervous at all really… I just really enjoyed it, I expected to be more nervous than what I was."
Frank said married life was "very good" and they were both very happy. Christine was watching the interview from the back of the studio.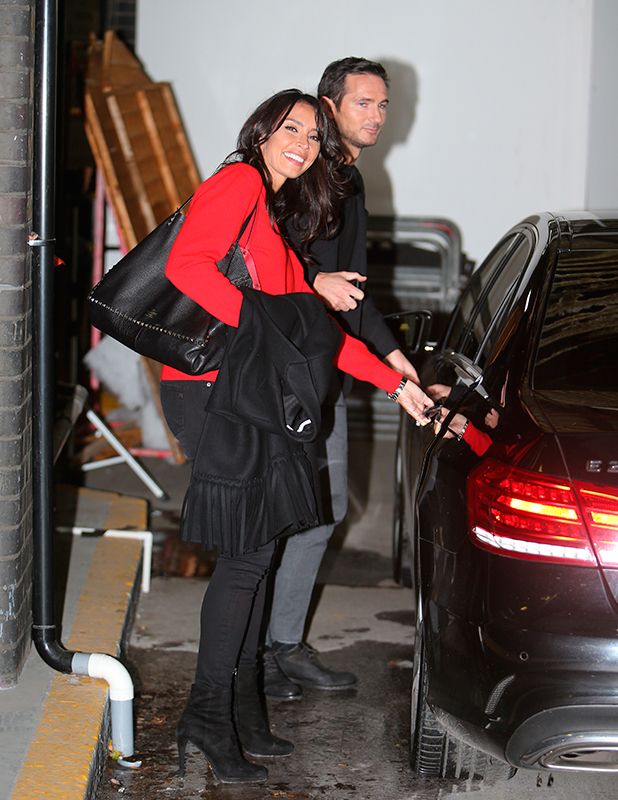 The couple decided to bring Frank's daughters on honeymoon with them in Dubai. He's dad to Isla, eight, and Luna, ten, from his relationship with ex Elen Rivas.
"That was pre arranged and fair play to Christine - we had a few moments of honeymoon time on that trip - but it was a family kind of one. We had a great time."
Isla and Luna also spoke about Christine during the wedding ceremony, which Frank says was their idea.
"There was no prompting there, that was their own want to get up and speak about her," he said. 'The step parent thing is a real difficult thing, when you're not involved in the situation you have no idea of how many difficulties there are for everyone, particularly Christine's position, you know? It's been a long game, and you develop it slowly and fair play to all of them... I'm the bystander in that situation - but the girls love Christine and vice versa."
For exclusive competitions and amazing prizes visit Reveal's Facebook page NOW!