Ex on the Beach's Joe Delaney has advised Scotty T to focus his attentions on Lacey Fuller as he's already slept with Nancy-May Turner.
On the last episode of the show, there were fireworks when Megan McKenna put Scotty on the spot and asked him who he would rather have sex with: Lacey or Nancy.
He replied both of them, so Nancy chucked a drink at him, prompting him to escape the villa in a fit of anger, before returning and sleeping with Nancy.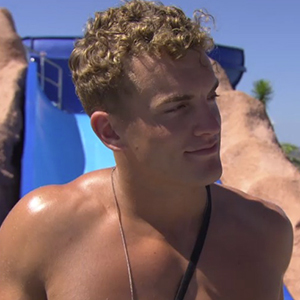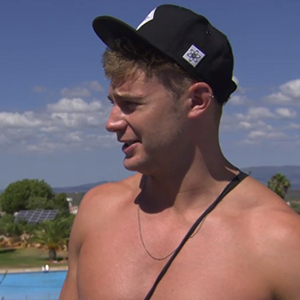 Which didn't sit well with Lacey, who had also been a subject of Scotty's amorous affections.
So, who will Scotty choose?
That's the question posed to him by Joe in a
bonus scene posted to the MTV website
, where Joe also asks if Scotty sleeping with Nancy will put a block on any attempts to bed Lacey.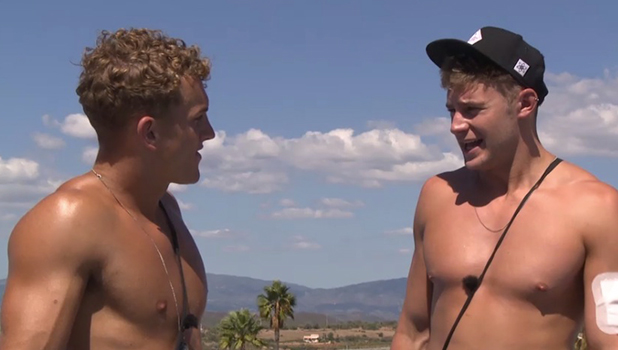 "I dunno," said Scotty. "The thing is I do like Nancy, obviously, a bit or I wouldn't have got pissed off last night, but at the same time I'm a single lad in the house and I want to bang Lacey as well.
"But then Nancy came after us and comforted us (when he tried to escape the villa) and Lacey didn't really bother. After me and Nancy argued a bit, it went into more flirtatious arguing, before I knew it, I was f**king inside her."
Joe's thoughts? "I don't think Scotty gives a f**k about Nancy and to be honest I don't think he gives a f**k about any girl in that villa."
He advised Scotty: "I would get through Lacey now. Nancy is off your chest."
Scotty said: "I don't know what my plan is with Lacey but I'm sure some charmful hours with the UK's top f**king charmer, she'll have her legs pretzelled behind her head."
Nice.
EOTB
continues Tuesday at 10pm on MTV.