Scotty T made a swift exit from the Ex on the Beach house last night after a row with Nancy-May Turner.
It all kicked off when Megan McKenna and Jordan Davies arrived on the beach and decided to stir up some trouble by asking who had been hooking up with who, which led to the revelation Scotty had been flirting up a storm with Olivia, Nancy and Lacey.
Scotty clearly wasn't loving the conversation.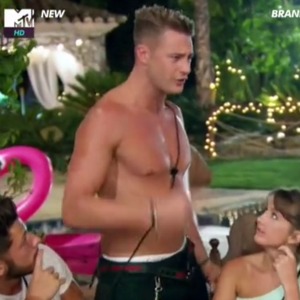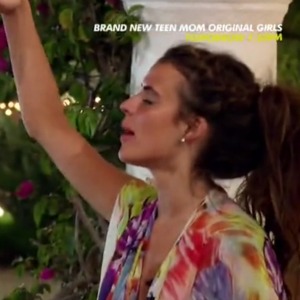 Megan then took it one stage further by telling Lacey, who previously slept with Jordan: "No offence to you Lacey but obviously Nancy and Scott look more of a match. Obviously you are more of a, no offence, a more one night stand kind of girl."
Scotty told the cameras that it was "none of Megan's f**king business and she needs to stay out of it" but Megan didn't, instead asking him who he would prefer to "bang" between Nancy and Lacey. It led to a bit of tension about who he liked better.
Awkward city. Especially when Scotty admitted he wanted them both.
Cue Nancy throwing a drink at him.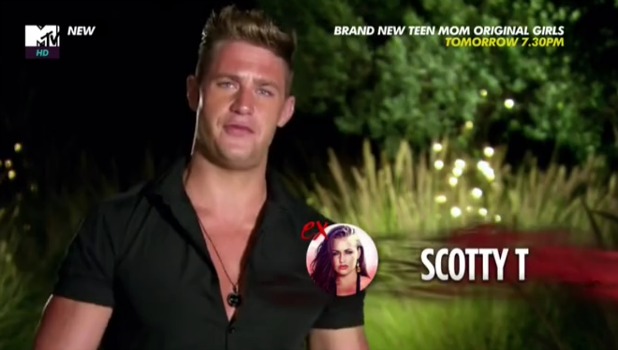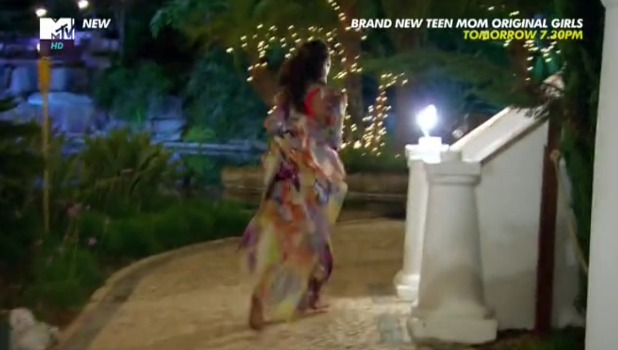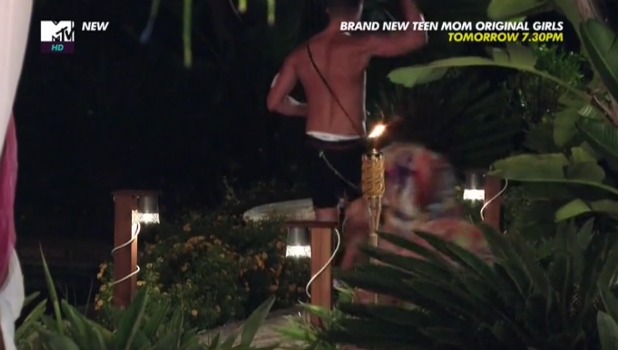 The
Geordie Shore
star had admitted in private he felt bad as he liked Nancy and he knew Nancy liked him, and Lacey hadn't done anything wrong. But he added: "I haven't done anything wrong. If Nancy wants to keep playing games and not tell me how she feels what does she expect?"
"There's no ring on this finger," he added, "so she can f**k off."
"I know Scotty likes me," said Nancy, "but he can't admit it. He's an absolute p**sy and a coward."
It all ended up descending into a massive row and Scotty stormed off with Nancy running after him. She was pleading that she likes him, but he told her to "f**k off" and managed to escape her by scaling a wall around the villa, jumping down the other side and running off into the night.
"I don't know where he went," said Nancy. "I was running after him. I don't understand why Scotty is so angry."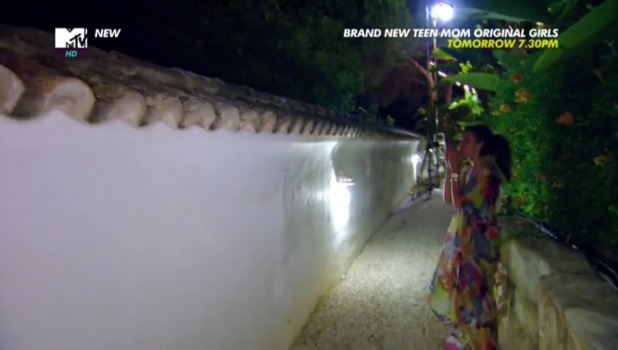 But in the end, Scotty returned to the villa and, well, ended up spending the night with Nancy. "Last night I did something silly. Basically me and Scotty T slept together."
Nancy later said it was a mistake as she watched Scotty flirting up a storm with Lacey..
What happens next?!
Ex on the Beach
continues Tuesday at 10pm on MTV.