Megan McKenna made an explosive debut on Ex on the Beach last night and we mean EXPLOSIVE. From the second she emerged from the ocean with then-boyfriend Jordan Davies in tow, she was causing drama, sparking rows and dropping a fair few F-bombs everywhere...
Particularly in her firing line was Lacey Fuller, who had a one night stand with Jordan before he started dating Megan.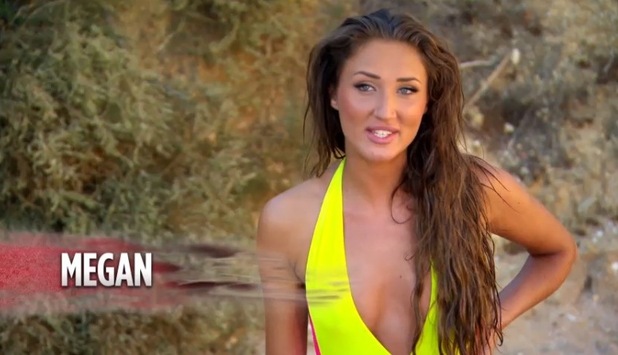 Here's a round up of Megan's most, um, shocking quotes of the episode...
After Jordan says they are the king and queen of Ex on the Beach:
"We are making sure no other motherf**kers take our title."
On Lacey:
"When I saw that motherf**ker's face, I thought, f**k me, Jordan has been scraping the barrel. She's a four out of ten, mate."
On Jordan:
"He gives me a f**king orgasm every night of the week. Let's get that straight, yeah."
On her temper:
"I can go like a psychopath if someone pisses me off."
On her relationship:
"Me and Jordan are a team. No one will break us. I may go a bit loco but that's only because I love him."
On Lacey's boobs:
"They look like f**king lemons stuck on your chest, love. I have real stuff."
On the Lacey / Scotty T / Nancy love triangle:
"No offence [Lacey], you're more of a one night stand sort of girl."
On Lewis flirting with her:
"Don't mug my boyfriend off babe because I'll mug you off ten times worse."
On stopping rowing with Lacey:
"I think she's a piece of s**t on the floor but for me and Jordan's sake and our time in the villa I will zip my lips and just get on with it."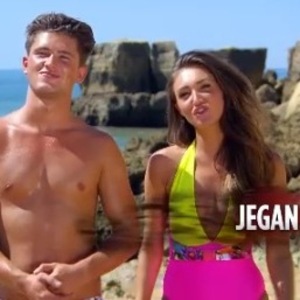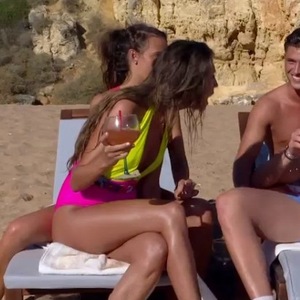 And what the others said about Megan:
Jordan:
"When Megan goes she bloody goes. She doesn't listen. When she sees red, she just blurts, not listening to a thing I'm saying."
Lewis:
"She's f**king unreal. Ten out of ten."
Jordan:
"None of them are f**king good looking apart from Megan."
Olivia:
"Megan is one feisty bitch."
Lacey:
"I'm going to keep standing up for myself against Megan. F**k I'm in for some serious s**t..."
Gina:
"I've never known anything like it. The girl is vicious!"
Jordan:
"Any bird I've slept with Megan instantly hates."
Jordan:
"I have not seen her mental side in ages so it sort of turned me on a little bit."