Kanye West appears to have lashed out at reports his sister-in-law Kylie Jenner is on the verge of signing a $1 million-plus deal with Puma.
Fans were surprised overnight when two tweets appeared in Kanye's timeline taking aim at the idea Kylie could possibly support sport and leisurewear brand Puma when Kanye himself has a Yeezy trainer line with adidas.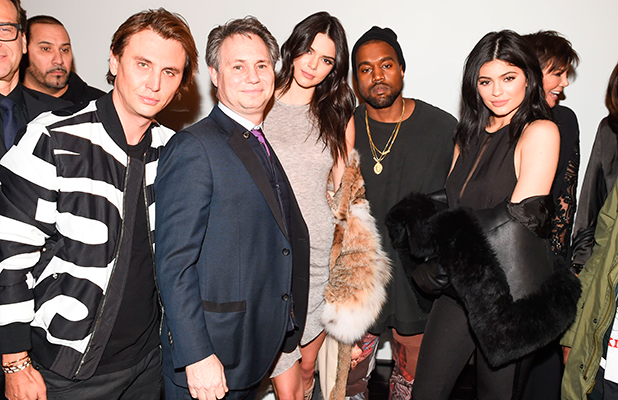 Kanye tweeted: "1000% there will never be a Kylie Puma anything. That's on my family! 1000% Kylie is on Yeezy team!!! Puma we gone give you your measly million dollars back!!! Never try to divide the family!!!"
Huh?
It seems he was responding to a report in
Us Weekly
that Kylie, 18, was on the verge of signing a seven-figure deal to be the new albassador of Puma. The magazine reported reps for Kylie and Puma hadn't commented on the rumours.
Now, there's been some conflicting reports about what exactly was going on. Some outlets have suggested Kylie may have hacked Kanye's account as another tweet appeared reading, "Kylie was here."
Confusing...