Love Island star Cally Jane Beech has laughed off speculation her boyfriend Luis Morrison has been unfaithful.
Following pictures surfacing of
Cally and Luis looking pretty loved-up in London last night
, the reality star had been tagged in several tweets implying Luis has 'cheated.'
However, Cally was quick to dismiss the claims, hitting back: "Gotta do better than that guys."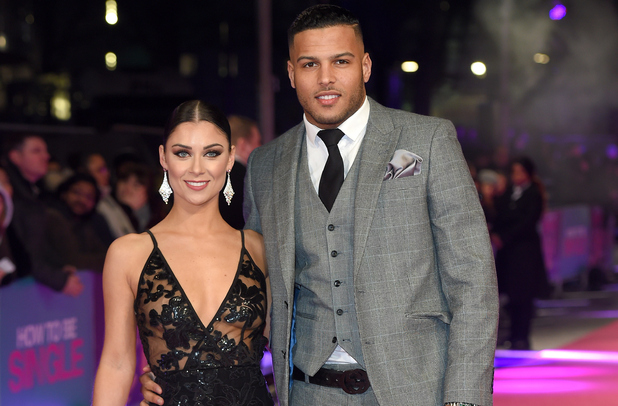 A Twitter user had claimed Luis had 'kissed other girls on the lips' during a personal appearance at a nightclub, while another claimed he had 'asked girls to come back to his hotel room.'
Their tweets didn't go unnoticed by Luis' girlfriend Cally and she was quick to shut down such claims - suggesting there was no truth in them.
Cally hit back: "Gotta do better than that guys. People talk crap daily."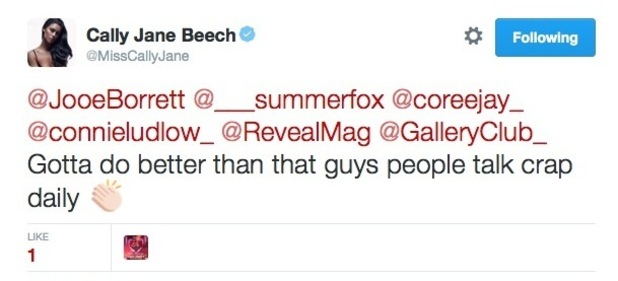 The exchange now appears to have been deleted.
Cally and Luis first got together while starring on ITV2's
Love Island
. While Luis was one of the original castmembers, Cally was a late arrival, but it soon became clear the pair had history.
Since reuniting the pair have been dating ever since, and
Cally recently told Reveal exactly how she and Luis first met.
She said: "I had met him in a club in London... he took me out for a date and we started to really like each other, but as soon as that happened, he told me he was going on [Love Island]. I said he had to take the opportunity, if it was me I would do the same. If he didn't find somebody, maybe things will work out after. I never wanted to be one of those girls who stops someone from doing something."
Cally admitted she didn't watch the show at first because she didn't want to see Luis with another girl, if he had met someone. And when she got the call to enter the villa, her friends pushed her to do it.
"My friends knew who Luis was, so they were like, 'He's not going near anybody, it must be because of you!'"
Luis, meanwhile, has said he is '100 percent' sure Cally is the girl he is going to marry
and he's already been looking at rings.
He told us: "We're still in love and happy as ever."
For exclusive competitions and amazing prizes visit Reveal's Facebook page NOW!