Tiffany Pollard has suggested Darren Day's wife should be "flattered" by the fact she was attracted to him in the Celebrity Big Brother house.
The US reality star made no secret of her admiration for Daz in the house, telling him: "You're so sexy. I try to deny it though but you're so masculine in your looks and the way you just speak and everything about you."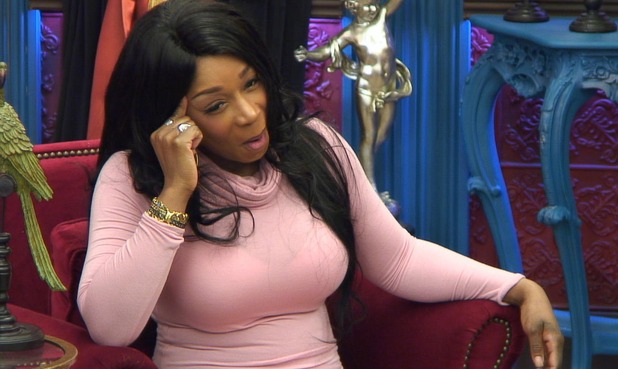 Later, Darren's wife Stephanie admitted: "Well, to be honest with you, I did find the first one a little bit hysterical. The second time I was watching with my 17 year-old son and at that point I wanted to drag her through that telly! The after show party will be interesting, won't it?"
But speaking to
Daily Star
, Tiffany said: "I definitely don't feel like I was disrespectful of their relationship. I'm not always the type of woman to look down at a man's finger to see if he is wearing a wedding ring or not. I was just attracted to Darren. I think [Stephanie] should be flattered by the fact she has a nice looking husband."
Darren admitted in the house he found Tiffany's attention a bit inappropriate at times, which sparked a row in which she told him she hadn't meant anything disrespectful and wished he had just told her how he was feeling.
"I thought we was cool, maybe I did let you in on some emotions that I shouldn't have told you about. When I told you I was horny, I wasn't trying to be inappropriate with you Darren, you could have said 'Tiff you know what, I don't want to hear about that,'" she said.
"You is an attractive man, maybe when I said that I was being a little bit mischievous and scandalous. You are hot! But I didn't mean no disrespect."
Meanwhile, Darren told ITV's
Loose Women
this week: "What got me was we had a conversation, she said 'I find you sexy and masculine' and I said I was very flattered but I'm happily married and I'm a one woman man. What got me the most was the following night, 24 hours later, she said in a truth or dare game have you ever fantastised about cheating on your wife? I just thought that was a little bit inappropriate."