Stephanie Davis has described boyfriend Jeremy McConnell as a "true gent". Aww.
The former
Hollyoaks
star replied to one Twitter follower today who questioned whether Jez had paid for their drinks during Tuesday night's date in London.
"Haha YES!" said Stephanie. "True gent!"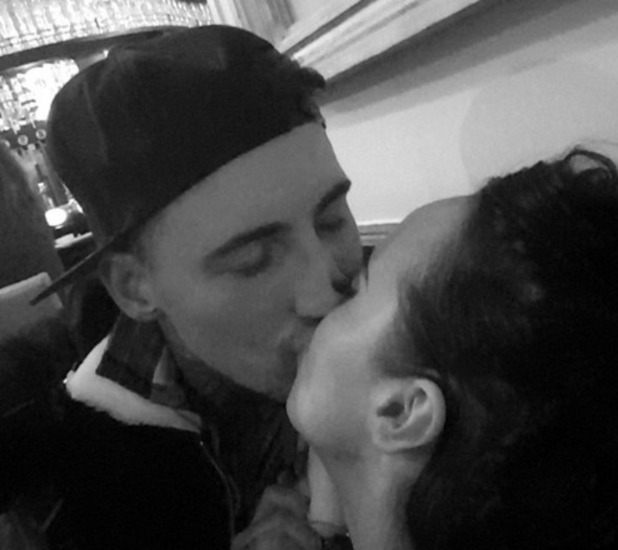 The couple were reunited on Tuesday (9 February) after spending a few days apart while Jeremy flew to Ireland to appear on a chatshow and meet up with friends and family.
Steph, 22, and Jeremy, 25,
fell for each other on the just-finished series of Celebrity Big Brother
which courted controversy as Stephanie was in a
relationship with model Sam Reece.
But now she's finished things with Sam, 23, and is
throwing herself into a relationship with Jeremy
, who she says makes her want to be a better person. " I know it's bad [what happened with] Jez but he was the first person to love me for me, and give me that belief back in myself I haven't had in a long time."
@staceyroper1989 @JezzaMcConnell haha YES! True gent!

— Stephanie Davis (@Stephdavis77) February 10, 2016
Last night, Stephanie and Jeremy shared their first-ever selfie, kissing for the camera during their romantic night out, before heading back to their hotel room where a bed scattered with rose petals was awaiting them.
Plenty of Twitter followers sent their well wishes to Steph and Jeremy, saying they hoped the pair would be happy together.
@Stephdavis77 @staceyroper1989 @JezzaMcConnell always knew you two had that spark! SO CUTE

— tom jeffries (@tom220love) February 10, 2016
@Stephdavis77 @staceyroper1989 @JezzaMcConnell glad you guys are happy and you found true love xx

— Hayley Durrant (@KittySpitfire) February 10, 2016
@Stephdavis77 @staceyroper1989 @JezzaMcConnell you make a cute couple xx

— ROCHELLE RAYNE RUE (@MINXY_ROCHELLE) February 10, 2016