Michelle Visage has SLAMMED her Celebrity Big Brother housemate Katie Hopkins after the latter wrote an article about mental health issues in children.
Controversial
Katie penned the piece for Daily Mail, using the headline: "Is one in ten of our kids really mentally ill?
Or is the industry devoted to giving everyone their own personal disorder utterly mad?"
Katie tweeted it out saying: "Once getting out of bed becomes an achievement, you've set the bar pretty damn low."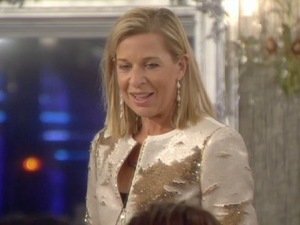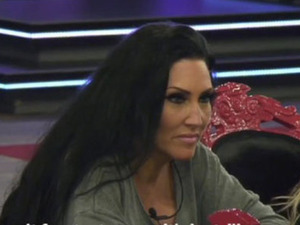 Once getting out of bed becomes an achievement, you've set the bar pretty damn low.https://t.co/nmycpxv9RX

— Katie Hopkins (@KTHopkins) February 8, 2016
That didn't sit well with US star Michelle, who immediately hit back with a string of tweets criticising Katie's attitude towards children's mental health and accusing her of not understanding what she was talking about.
Michelle tweeted: "Until you're a parent of a seriously depressed child, then it's a bloody celebration. YOU KNOW NOT WHAT YOU SPEAK OF. Depression isn't something one could just "run off" or "choose to be happy". Depression and mental illness are REAL not excuses. They are NOT to be looked down upon or made less of what they are.
"KIDS ARE KILLING THEMSELVES, IT'S A F**KING EPIDEMIC THAT NEEDS ATTENTION. I am here to stand up for the kids battling depression and mental illness, not point my finger at you and wag it back and forth. YES this is an over diagnosed, over medicated society but that does NOT mean depression isnt real or debilitating!!!
"I'M THE MOTHER OF A CHILD BATTLING SUCH ISSUES AND HOW DARE YOU @KTHopkins OR ANYONE BELITTLE THEIR STRUGGLES. It is BEYOND painful to watch stop applauding this bulls**t! Mental health issues are always made fun/belittled whilst people end their lives. WE HAVE TO END THE STIGMA.
"THIS S**T IS REAL. PAINFUL. DEBILITATING. HELPLESS. MIND NUMBING. SAD. LONELY. NEVER ENDING. It doesn't just PASS.....we have to be proactive and get help and PRAY that works. If not, it's on to the next thing. WE WILL GET THROUGH IT. PLEASE DON'T GIVE UP ON YOURSELF OR ANYONE IN YOUR LIFE TOUCHED BY DEPRESSION/BIPOLAR/ANXIETY. ETC.
"I know it consumes your life but that's all they've got......#EndTheStigma. I'm sorry, I had to vent. I LOATHE people who are so quick to judge something they know NOTHING about. OPINION is one thing, FACTS are another. DON'T COME FOR ME AND MY CHILDREN. AND YOU, THE UNHEARD, THE HURTING, YOU ARE MY CHILDREN. DO NOT GIVE UP ON YOURSELF!!!! I LOVE YOU."
She concluded: "My heart weeps with you and for you. Anyone whose lives have been touched by mental illness. I stand with you & I'm fighting w/you DAILY."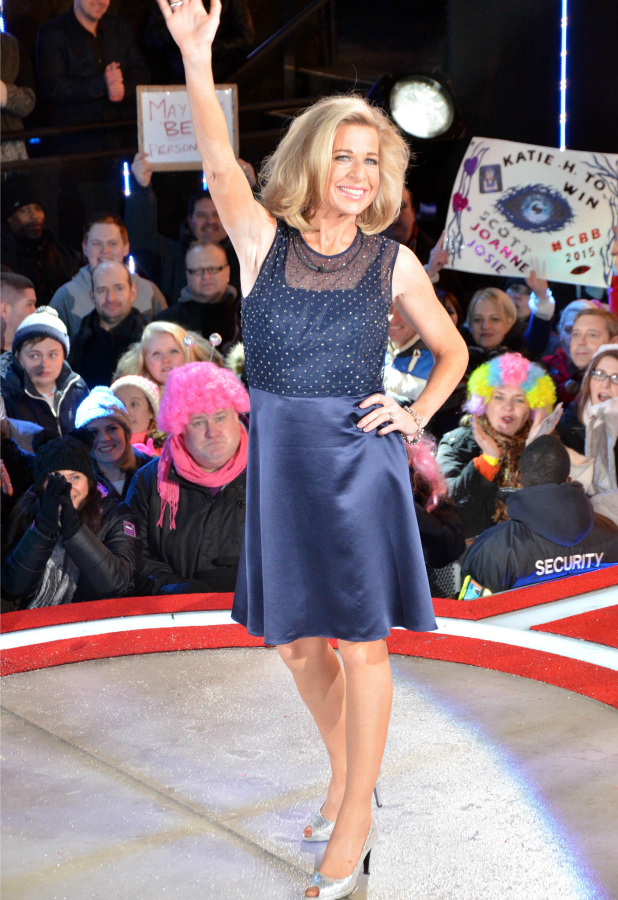 Katie has not responded to Michelle, but did tweet her article out again under the headline: "How long will it be until 100% of kids have a 'mental disorder' & those in need will need to fight to be heard." She also retweeted one follower who suggested some people weren't reading the full article, in which Katie says has sympathetic towards "genuinely ill" individuals.
In her article she points out: "I do accept some people are genuinely ill. But the tragedy of their plight is that whilst so many are looking for a label for life's ups and downs, their suffering will go unheard."
She also speaks about her support for Children's Mental Health Week, championed by the Duchess of Cambridge, saying: "Listening to Kate Middleton support Children's Mental Health Week, I am with her all the way. Kids do need to develop resilience in order to overcome life's hurdles and cope with challenges they face.
"Clearly there are genuine cases of family trauma and mistreatment. And these children deserve all the support the state can afford. But when we are told 1 in 5 children under 11 has experienced mental health issues and 10% of children aged 5-16 have a recognised mental health disorder I can't help but feel sceptical."
Read Katie's full article here.