Megan McKenna has explained *that* showdown with Lacey Fuller on Ex On The Beach, hitting out at her ex-boyfriend Jordan Davies while doing so.
Last night, fans of the MTV dating show finally got to see
Megan and Jordan arrive on the beach.
They greeted Jordan's ex Lacey Fuller (the pair admitted they'd had a one night stand in the past) and it's no surprise Megan wasn't going to be her biggest fan.
In fact, she went straight in to tell Lacey she was 'number 607' on Jordan's list of conquests, while she had been the girl to tame him. As things got heated, Megs even threw her drink in Lacey's face, but now she has explained why she reacted so explosively.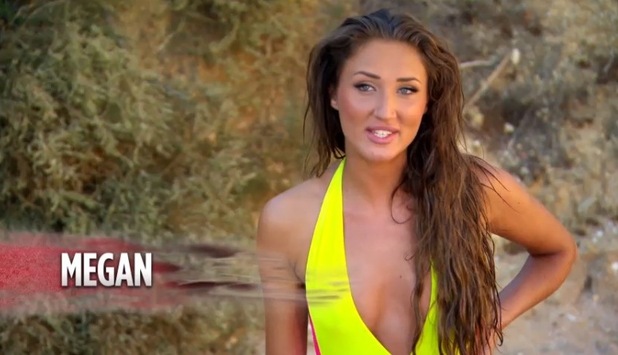 Taking to Instagram, Megan shared a screenshot of a message that read: "Hey everyone. Just wanted to update you with the reason why I was angry with that blonde girl on Ex On The Beach.
"It was because she had been drinking vodka off my table in a club a few weeks before knowing full well she had slept with my then bf. Also an hour before I entered the villa, I was told off camera that she had been slagging me off before I had arrived.
"My tw*t of an ex also had lied to me about this as we both agreed to tell each other everything about our past before we entered the beach. But shock, that was another thing to add to the list of lies"
Since filming of
Ex On The Beach 4
wrapped up,
Jordan and Megan have actually now split
and it's not the first time she has hit out at the
Ibiza Weekender
favourite for being a liar.
She and Jordan recently clashed on Twitter,
leading Megan to clarify why the pair broke up last year.
Megan tweeted: "Can we please clarify the reason me and @JordanWeekender split up was because he was a LIEING scumbag. Who broke my trust. I ended it with him. Blocked his number/twitter/insta/snapchat and he still tried contacting me. So please Jordan. Drop me out."
Jordan, meanwhile, has claimed Megan 'deceived' him by applying to
Celebrity Big Brother
behind his back. A rep for Megan insisted she was acting professionally at the time by abiding by Channel 5's confidentiality agreement, but Jordan has slammed his former flame for only caring about career.
It's safe to say things definitely did not end on friendly terms...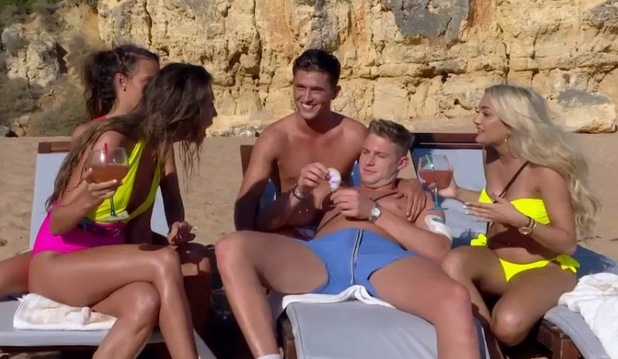 Lacey, meanwhile, has had her say on last night's explosive row with Megan, claiming the Essex girl has now "shown her true colours."
When a fan told Megan they preferred her on
Celebrity Big Brother
as she had 'seemed nicer', Megan replied: "Well this is scripted reality. CBB is reality."
Lacey assured viewers the arguments she had with Megan were definitely real and hitting out at her co-star, she replied to Megan's tweet: "The moment you realise you f***** up and shown your true colours so you have to try and pretend the shows scripted."
Referring to
Megan's CBB romance with Scotty T
, Lacey who had a bit of a thing with the Geordie Shore star out in Portugal added in a second tweet: "Cause you love him? That quickly ended when someone with a bigger 'name' came along, now you've had 2 of my sloppy seconds."
Ouch.
Megan's clash with Lacy wasn't the only drama she and Jordan had on their arrival to the villa.
The couple later come to blows with Lewis Good
, after Megan revealed he had been flirting with her on their date.
Warning: Contains strong language and sexual references
For exclusive competitions and amazing prizes visit Reveal's Facebook page NOW!