Jeremy McConnell couldn't resist posting a cheeky tweet last night referencing girlfriend Stephanie Davis' red knickers.
The
Celebrity Big Brother stars were reunited
in England on Tuesday night (9 February) after Jez returned to the UK from Ireland, where he'd been visiting friends and family.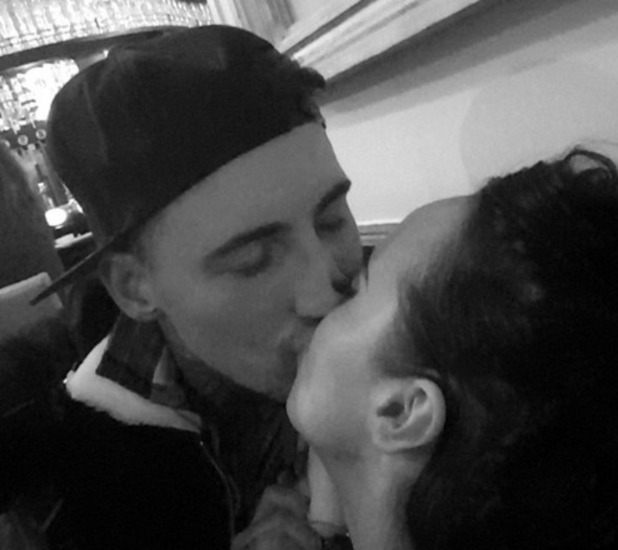 Hinting at a sexy night ahead and also referencing one of
CBB
's most memorable moments this series, he tweeted: "It's red panty night tonight."
Steph replied: "F off. Howling!"
As well as suggesting they were planning a sexy night together, Jeremy's tweet was a nod to *that* moment in
CBB
when a pair of Stephanie's dirty red knickers were found by housemates causing much hysteria and controversy.
@JezzaMcConnell F,off howling

— Stephanie Davis (@Stephdavis77) February 9, 2016
Jeremy and Stephanie's romantic night together included drinking Guinness and going to bed in a rose petal-covered bedroom. So romantic!
Speaking yesterday, Stephanie said: "It's hard everyone has opinion whether we marry or break up. Who knows what will happen in the future but for now I can't believe I have found someone who loves me."
Jeremy, meanwhile, has said he feels bad that he and
Steph fell for each other while she had a boyfriend, Sam Reece,
but he couldn't deny his feelings towards the former
Hollyoaks
star.
"If that was my girlfriend I'd be devastated. That's why I kind of got caught between a rock and a hard place. Of course, it was a stupid thing I've done, but again when you have those feelings for a girl, you can't go back on it because you wear your heart on your sleeve," he told
The Ray D'Arcy Show
.
"It was a weird series of events that happened. I can't really go back on it because at the moment we're working towards a relationship. We are both still single. Like I said, she's come out of a relationship in the house, basically, so there's no point jumping straight into it. Take two weeks, take a breather, see your friends and family. You need breathing space after that."