Kim Kardashian West has been pictured in public for the first time since giving birth to son Saint West in December.
The 35-year-old reality star was seen out in New York City on Tuesday night (9 February) with husband Kanye West, looking super glamorous in an all-black ensemble with braided hair.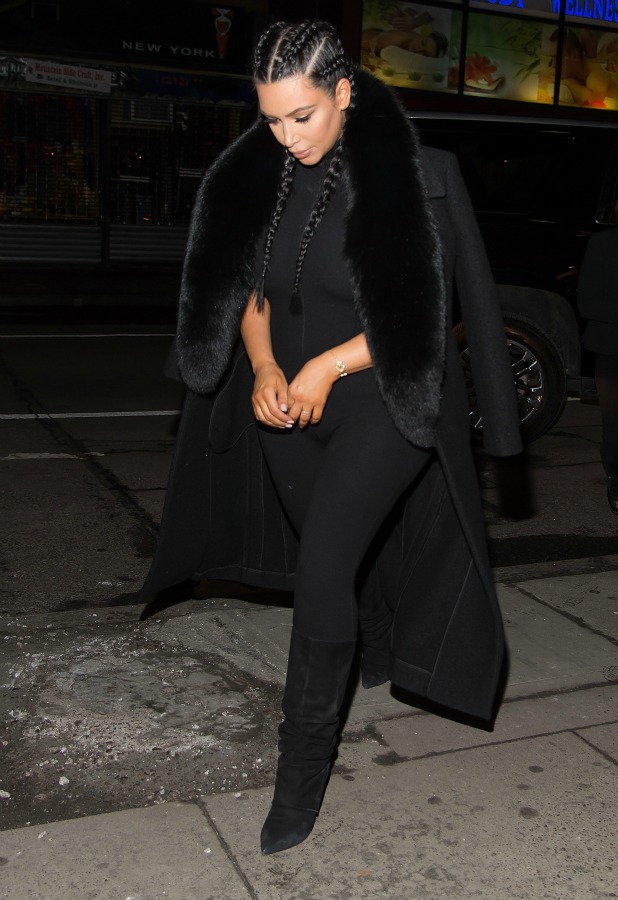 Kim flew to NYC from LA to support her husband at his New York Fashion Week show, which takes place on Thursday, 11 February.
She hit out on Twitter at the suggestion she'd been hiding from the public eye while dieting to regain her pre-baby body, saying she'd been enjoying "maternity" leave and time with son Saint, born in December.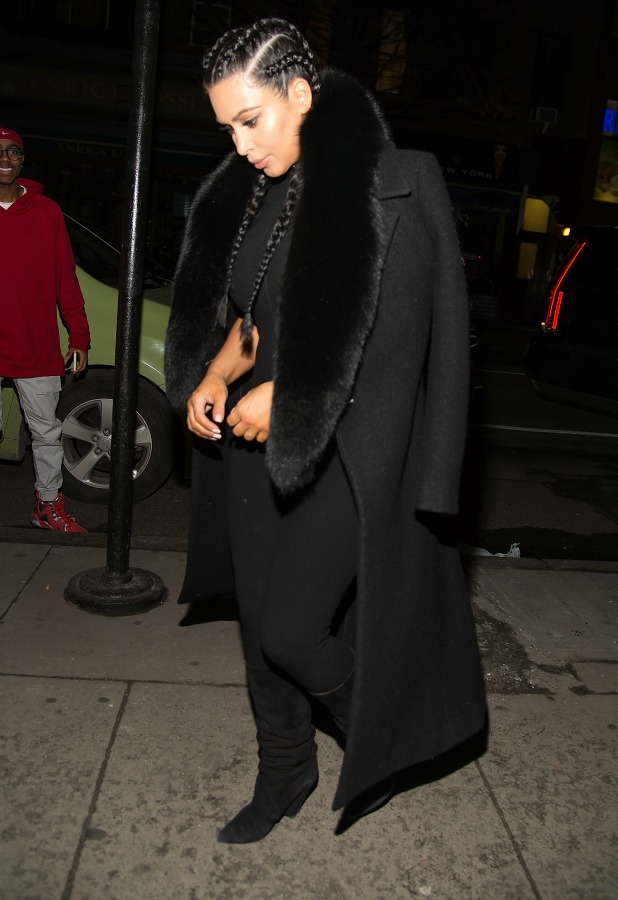 Kim wrote: "This headline isn't cool. 'Kim emerges from self imposed diet exile' REALLY?! Isn't it just called maternity leave? If coming to NYC support my husband & have so enjoyed my time at home with my babies & family. Certainly not in a self imposed diet exile. Thats ridic!
"I've brought my babies over friends/fam houses, parks & restaurants but because a picture wasn't taken it didn't happen & I'm in exile? smh. Those that rant together..."
All you need to know about
Kim Kardashian
: