Ever wondered what Scotty T gets up to on Valentine's Day? You could probably guess, actually.
But he's told us anyway! In an interview with
MTV
the cast of series four
Ex On The Beach
revealed their favourite ways to spend Valentine's Day, and to no-one's surprise they all championed alcohol and sex as the winning recipe for romance.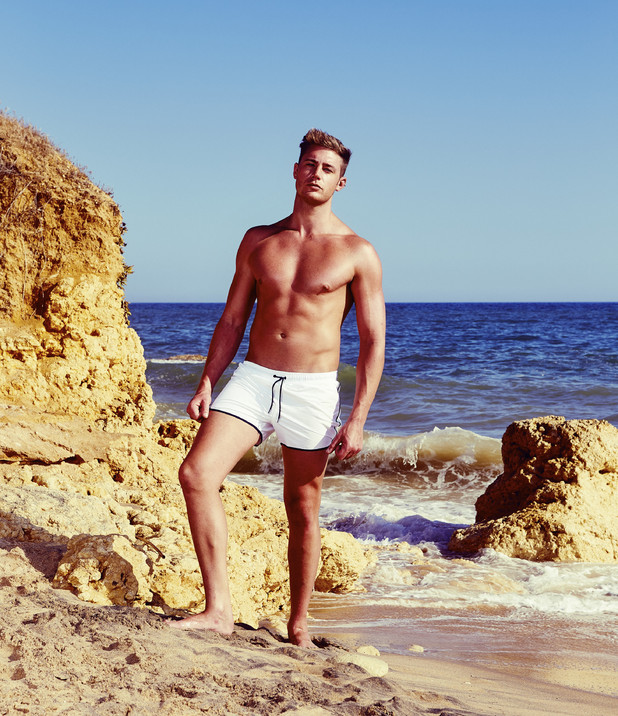 Although Scotty showed off his softer side in
Celebrity Big Brother
, dancing round in knitted beanies and cooking pretty much every meal for his co-stars, when it comes to the most romantic day in the calendar he's sticking to what he knows.
If you were expecting talk of him penning romantic poems or covering the bed in rose petals - think again. Instead, the
Geordie Shore
star opted for booze and lube. But
pricey
booze - that part is very important.
Letting us in on how to "win" at Valentine's Day, Scott reckoned it was all about spoiling the lucky girl he happened to head home with, saying: "First of all you'll need champagne, because every girl loves champagne. The more money you spend on it, especially on Valentine's Day, the better.
"The second thing I'm going to need is this tube of lube. Not so much for me, but for the girl I'm taking home at the end of the night. Because on Valentine's Day you're going to want to make a good impression."
His co-stars also suggested gorging on chocolate or if you're feeling a bit alternative, salt and vinegar Pringles. Eh?
So who is Scotty T's Valentine? Well we're not sure actually, because he's ruled out romance with
CBB
co-star Megan McKenna
to "continue being a player"...
Check out the full interview here: