Ex On The Beach star Jess Impiazzi is putting her best foot forward for her mum and tackling not one, but TWO, gruelling mountain treks.
While we may know the reality star for her no-nonsense attitude on
Ex On The Beach
and her
brief romance with Dreamboy Rogan O'Connor
, Jess has actually been making her mark by raising money for charity since she was young.
Her mum, Debbie, was diagnosed with a rare degenerative eye disease, Uveal Effusion, which saw her lose her eyesight when Jess was growing up. As a result, the model spent most of her younger years caring for her mum (and still does), with her past experiences spurring her on to do all she can for the charity that has helped her family.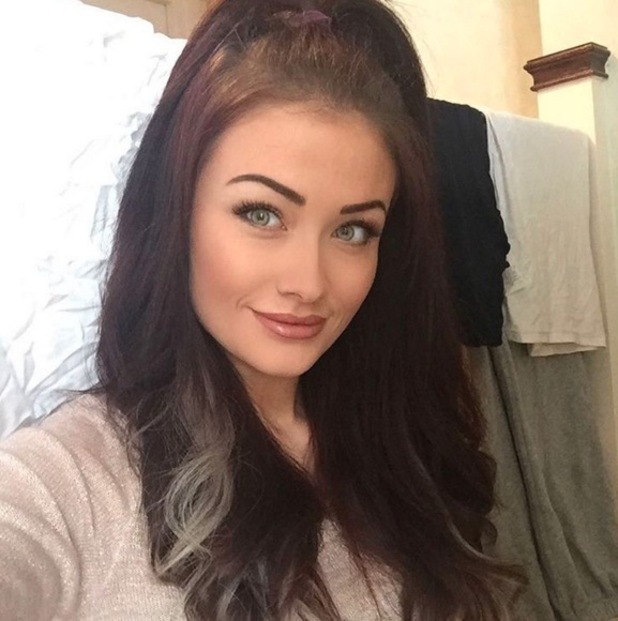 The Surrey Association for Visual Impairment is a charity close to Jess' heart, as it helped her family when her mum Debbie went blind eleven years ago.
Recalling how things changed for them, Jess admitted it was a "really horrible" time.
"It was hard for my mum because she was so scared to do anything, but it was hard for me too because I didn't want to see her so trapped," she explained.
"I remember I went out one day and left mum sat on the sofa," she recalled. "When I got back hours later she was still sat in the exact same place, having not moved a muscle. I went mad at her, shouting, 'You can't live like this.'"
Jess continued: "We ended up arguing a lot simply because I was trying so hard to push her into doing something each day. It was really horrible. But I'm so glad we went through that... she needed that."
Jess first decided to raise money for the charity that had come to her mum's aid five years ago. She climbed Ben Nevis in Scotland and admits that's when she first got the bug for mountain climbing.
Since then, Jess has gone on to summit Mount Kinabalu in Borneo and Mount Kilimanjaro too. Although, she admits climbing Kilimanjaro is the "hardest thing" she has ever done.
"I literally don't know what possessed me... it was 100 times harder than Kinabalu," she said.
Jess added: "The first couple of days were really gentle and it was beautiful down the bottom, but by day three I was suffering. It was so cold I couldn't sleep... I'd wake up gasping for breath because of the lack of oxygen.
"The minute you stopped walking, you realised how cold it was. It was so windy, too. The last summit push is 16 hours solid. I was hallucinating through sheer exhaustion and I was crying for 12 hours."
"I can't express how awful it is," she said. "It is
the
worst thing I've ever experienced yet also
the
most rewarding thing at the end. It's a weird experience.
"I'd put my body through so much, walking for hours in the night just urging myself to keep going, that when I got to the top it was the biggest relief ever."
After returning home from Kilimanjaro, Jess revealed the climb had taken its toll on her skin, leaving it dry and her lips pretty sun-damaged. It's no surprise then that she treated herself to a much-needed pampering session at SkinViva - including botox - to make herself feel rejuvenated again.
Still, that hasn't seemed to put her off and now Jess is looking to take on Machu Picchu in Peru and trek to Mount Everest's Base Camp.
While some may call her crazy, the starlet insisted the feeling she gets when reaching the top is worth it every time.
Jess gushed: "The feeling of getting up there really makes you feel like you're worth something. I think that's why I keep wanting to do it.
"Plus, I get an amazing sense of achievement doing something for the charity who've supported my mum for so long. It feels good to be giving back."
There's no denying Jess' charitable endeavours are so impressive. You've just got to take your hat off to her, right?
For more information about Jess' treatment go to www.skinviva.com.For exclusive competitions and amazing prizes visit Reveal's Facebook page NOW!