Kelly Osbourne has said she's laughing about rumours she's been making diva demands on the set of Australia's Got Talent.
The 31-year-old called into radio show
Hughesy and Kate
on
KIIS 1011 in Australia
to poke fun at claims the crew are "walking on eggshells" around her after she banned people from chewing gum backstage and keeps a sign on her dressing room door telling people to stay away.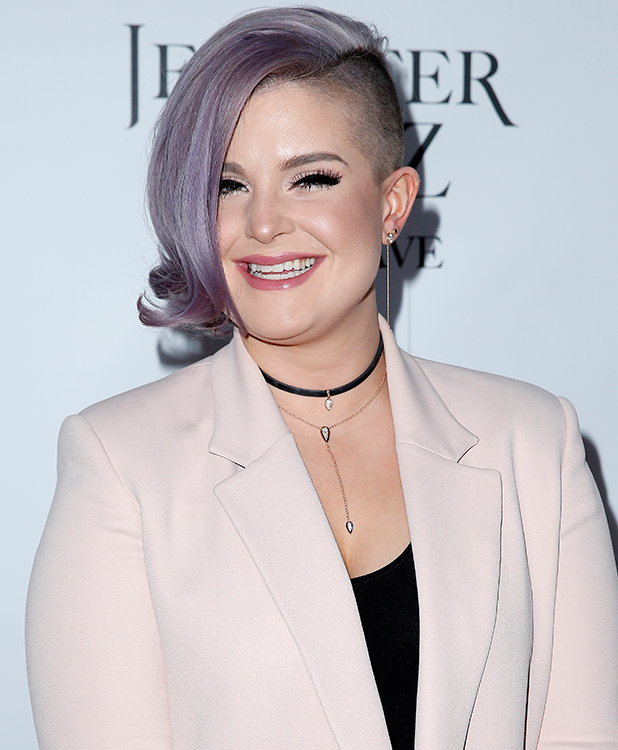 Kelly commented: "It did make me laugh when it said I made the crew stop chewing gum. Who says that? My door is never closed! And I talk to the crew to tell them what an amazing job they're doing because people don't realise how hard it is to do what they do.
"They have to change the stage set after every single act and get all of the equipment on and off so they never get enough credit for what they do."
Kelly said she bought the whole crew cupcakes recently as a thank you for that work, and added a note expressing her gratitude. "They told me that was the first time anybody had ever done that."
She said the chewing gum story probably came from the fact she has misophonia, which makes her sensitive to certain sounds. However, she insisted she'd never ask anybody to stop doing something.
"I have misophonia so if someone is chewing gum really loudly in my ear I would walk away from them so it doesn't bother me as it's disrespectful to them if I say anything. They took that and obviously made up some BS story. It's funny, the eggshell thing."
Kelly also said claims she demanded frequent "glam squad" touch ups were simply because she's on TV and gets hot and sweaty under the lights.
She added that although she can laugh off the story, it does sting a bit as well. "If I'm being 100 per cent honest, because I don't know how to be anything else, yes, to a certain extent it does [hurt]. Because I had a perception of being that way when I was an idiotic child and I worked so hard to not be that person and be myself, and when people write stuff that isn't true it does kind of hurt a little bit but at the same time it's kind of funny."
For exclusive competitions and amazing prizes visit Reveal's Facebook page NOW!