Andy Murray's wife Kim Sears has given birth to a baby girl.
According to
BBC News
, the tennis superstar and his artist wife welcomed their first child together on Sunday evening (7 February).
No details have been revealed.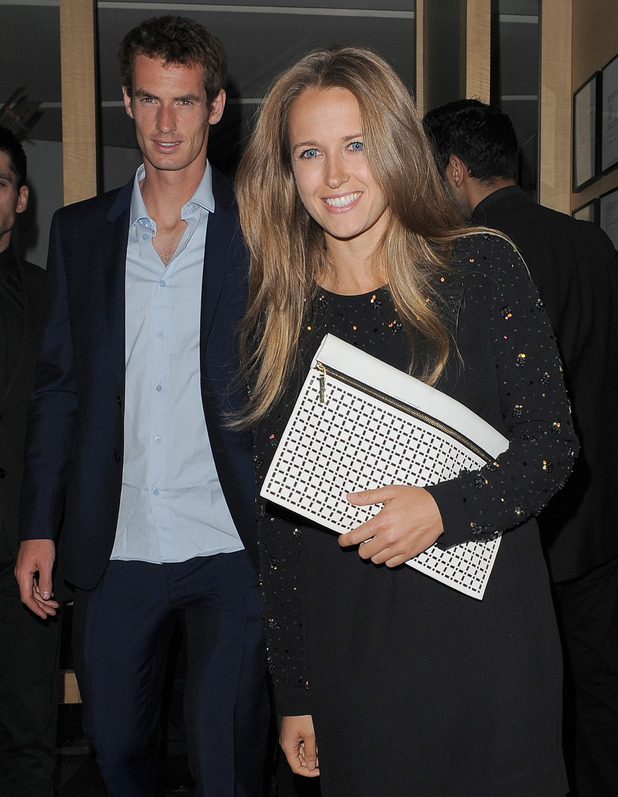 Andy and Kim announced the pregnancy back in August, and Kim missed out on a visit to Australia for the recent Australian Open as she was back in the UK preparing for the birth.
At the time, Andy vowed he'd miss the tournament to be at the birth of his first child if Kim went into labour while he was in Oz. "I'd be way more disappointed winning the Australian Open and not being at the birth of the child. For me, my child is more important to me, and my wife is more important to me than a tennis match."
So far, neither Andy nor Kim has confirmed the news, but after news outlets began reporting the birth, Kim's name has been trending on Twitter as fans congratulate the couple on their happy news.
Congratulations to @andy_murray & wife Kim on the #birth of their #baby Best Wishes for a happy future x x

— Rachael (@WoldsLass) February 9, 2016
Congratulations @andy_murray and Kim for this happy event ! #DaddyAndy

— Patrice Touchard (@PatriceTouchard) February 9, 2016
Welcome to #parenthood #itsagirl #congratulations #fellowscot @andy_murray & Kim #yummymummy @judmoo a #granddaughter


— Denise McAdam (@DeniseMcAdam) February 9, 2016
Congratulations @andy_murray & Kim on the birth of your #babygirl. Wishing you lots of happines! And to Granny @judmoo too! xxx #BabyMurray

— Louise Appleby (@lou15_lou) February 9, 2016
Baby Murray has arrived yipee Congratulations to @andy_murray and Kim on the safe arrival of their daughter xx

— Jacqui Noble (@JacquiInFrance) February 9, 2016
Huge congratulations to @andy_murray and Kim on the safe arrival of their precious daughter! You will be an amazing mummy and daddy!

— A Cherrie (@cherrie2502) February 9, 2016
Congratulations to my hommie @andy_murray and his amiable wife Kim Sears on the birth of their baby girl. :)

— Emmanuel Etim (@Emiearth) February 9, 2016