Kerry Katona has said estranged husband George Kay will always be a "huge part" of her life.
The former Atomic Kitten star appeared on ITV's
Loose Women
today where she was asked about removing her wedding following the breakdown of her third marriage last year.
"George will be a huge part of my life forever," said Kerry, adding: "He's DJ's daddy. But the ring has to come off as it's come to an end. It's always sad when things come to an end but it's time to move on."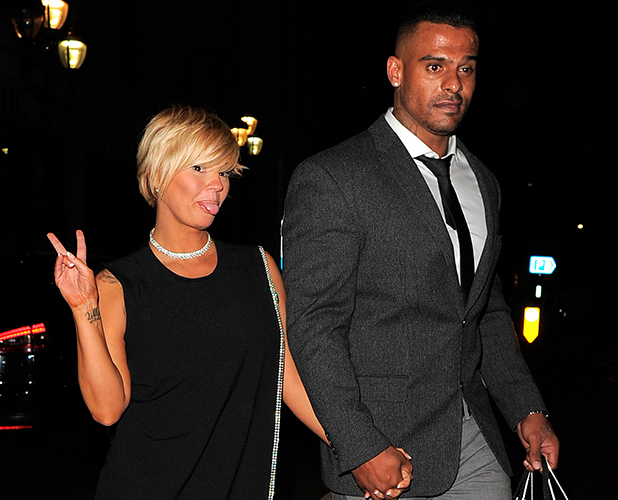 Kerry announced her split from George in October, just 13 months after they tied the knot at a star-studded ceremony.
At the time, a representative said: "It is with deep sadness that Kerry announces the end of her marriage to George Kay. Her focus now will be on her gorgeous children."
Kerry and George are parents to daughter DJ, who turns two in April, while Kerry also has four children from her previous two marriages: daughters Molly, Lilly and Heidi, and son Max.
Speaking today, she admitted she couldn't rule out a future marriage, explaining: "I'm a sucker for a wedding. Let me get divorced first. I'm a real old romantic and really believe in love and fairy tales and the happy ever after."
She agreed with the panel who suggested her own upbringing made her crave that partnership. "I think a lot of it is to do with that. I never knew my dad, foster home, being an only child, I think I want to give my children what they never had, but now I'm realising they don't need that because they have me."
As for future children, she said: "I think I need to give my body a break for now."