Darren Day has said he hopes to have a relationship with his own sons when they are grown like the one he shared with Celebrity Big Brother housemate Scotty T.
The actor and singer got on really well with
Geordie Shore
's Scotty T during their time in the house, which ended in Darren securing third place and Scotty winning the show.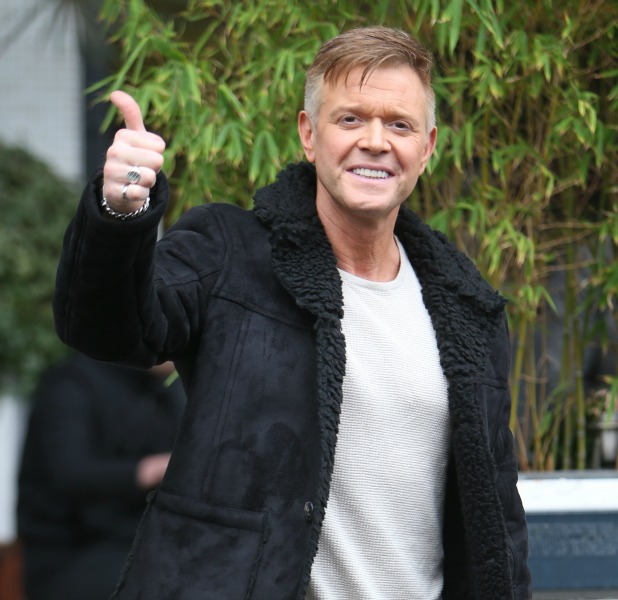 Appearing on ITV's
Loose Women
today, Darren was asked if he'd stay in touch with any housemates.
"I will do with quite a few of them," he said. "Scotty, I think the world of that boy. If I could have a relationship with my boys when they grow up like I have with Scotty, as I'm sure I will do, I'll be very, very happy. He's a lovely boy. I'm genuinely happy he won."
Darren joked that Scotty had given him some bits of clothing to bring home, including a couple of pairs of skinny jeans that his wife Stephanie wasn't too keen on!
"He gave me a couple of pairs of skinny jeans I took home with me that my wife was like, you're not wearing them! He's 27, I'm 47, perhaps I should leave the jeans behind!"
Darren also said his relationship with John Partridge is back on track. "Like I said on finale night, when Gillian McKeith told me I was physically constipated because I was emotionally constipated, I thought it was time to let it go – in more ways than one!
"I was a fan of John's before I went in and we got on very well at the beginning. You have to forgive and forget in life."
The pair exchanged words when John nominated Darren for eviction on the basis he was concerned Darren had started smoking again. Darren told John he'd been hurt by the whole incident.