Former TOWIE star Sam Faiers welcomed viewers into her home last night with ITVBe show The Baby Diaries, documenting the final days of her pregnancy before giving birth to son Paul Tony Knightley.
The reality star gave birth to her first child with boyfriend Paul Knightley on 29 December.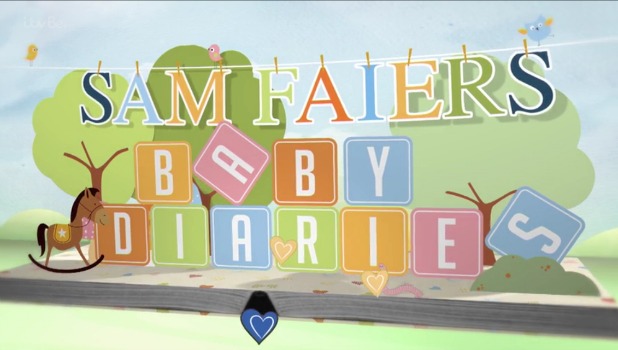 Here's 27 things we learned:
1.
Paul is a 27-year-old property developer. "He is a very private person," says Sam, "and I've sort of thrown him into the deep end here." Paul adds it "took some adjusting" and in the early days of their romance they couldn't go out for dinner or anything like that because of the paparazzi.
2.
They fell pregnant four months into their relationship but insist it just felt right. "I don't think it's too much too soon, I think this is what's meant to be," says Paul. "I'm very excited. On the other hand, it was wow, we are having a baby and it's time to shape up."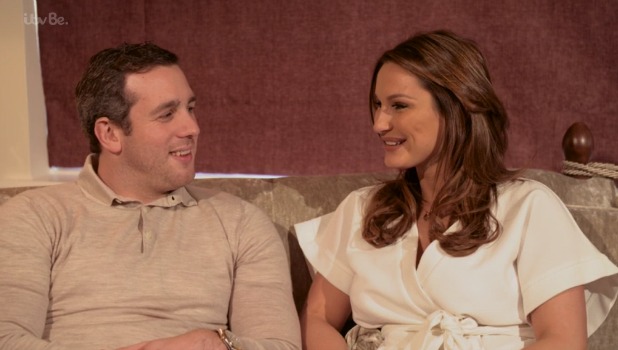 3.
Paul wasn't sure about Sam showing off her bare baby bump for a magazine photoshoot. "I wasn't too comfortable with the baby bump being exposed," he says. "It's something that is very sacred to me. It's a big deal. It's my baby bump. I'm glad to get that shoot over and done with. I'm glad to see the back of it."
4.
During that shoot, Sam was worried her bump wasn't big enough, even though she was six months gone so she tried everything to get it poking out more. "I've drank three cups of tea, had a sausage sandwich, a Cherry Bakewell tart. I'm trying to make sure the bump is here!"
5.
They celebrated their one-year anniversary with a "slap up meal" at a local curry house, as hot curry is Paul's favourite meal.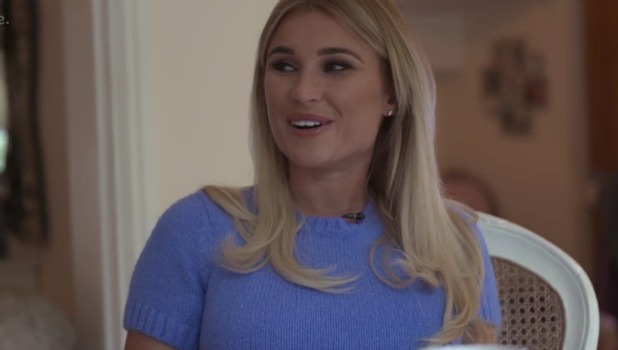 6.
Both Paul and Sam's sister Billie Faiers wanted her to slow down the work commitments when she hit 29 weeks. "I just want to grab her and lock her in doors for a little while to chill out for a bit," says Paul.
7.
They appointed their midwife, Becky, 17 weeks late.
8.
They don't live together. Sam says although Paul spends most nights at her place, he still officially lives at his mum's. Sam reckons it's "male pride" as she owns the house. Paul says: "I don't think I will officially move in. We won't be moving in until we move in together in our home."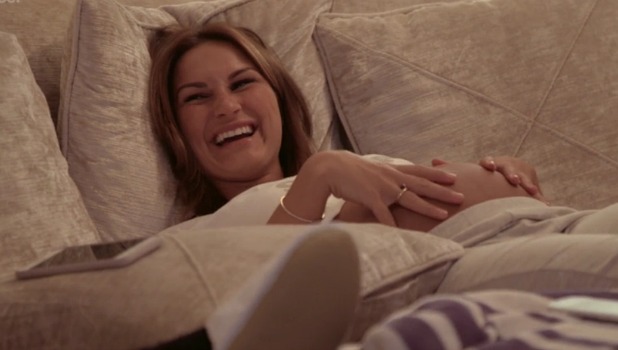 9.
Paul really wanted a home birth, an idea supported by his mum, but Sam's sister Billie and her mum weren't 100 per cent convinced. "I wouldn't feel safe if you had a home birth for your first baby," says Billie, a feeling her mum echoes. Sam thinks everyone is negative towards her having a home birth.
10.
Paul is proud to be called a mummy's boy. He says Sam's a dream come true for his mother Gaynor as she has two sons, so Sam gives her someone to do "girly" things with. Sam is trying to master Gaynor's delicious-sounding Spag Bol.
11.
Sam held her baby shower at a five-star hotel in Essex.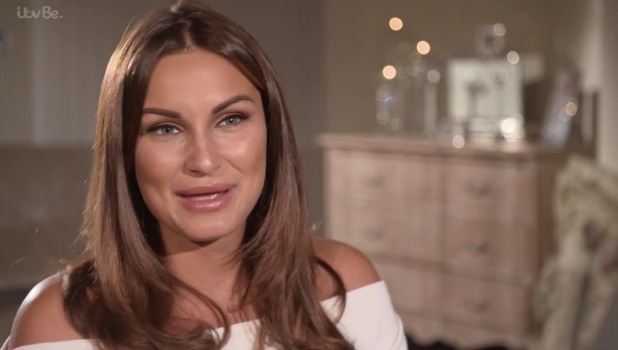 12.
Paul treated her to a holiday in the Maldives after her baby shower, thinking she'd been working too hard lately."It's precious time to enjoy together," says Sam, "as when the baby arrives it's not two of us, it's three of us." They had their own beach villa and swimming pool. "A holiday like that, you fall in love all over again," says Sam.
13.
Paul has a trainer obsession and packed three pairs for the beaches of the Maldives.
14.
Paul wasn't too keen on the Burberry designer baby clothes Sam bought so asked her to take them back and exchange them for something else.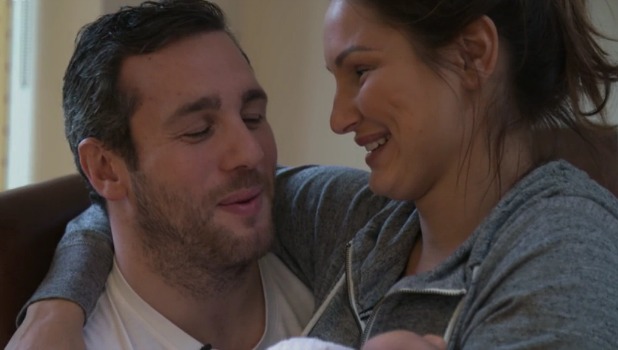 15.
Sam loves a good gossip like the rest of us. She asks her PA: "Can we quickly talk about Caroline Flack's hair? It's like bleach blonde, so blonde. Only because I caught up on
X Factor
."
16.
They didn't find out the sex before the baby's birth.
17.
Sam's mum planned a big dinner for both families but was left disappointed when neither Paul nor his mum came. "It would have been really nice for Paul and Gaynor to have come this evening," Sam's mum tells her. "I think it would be nice for him to be more supportive with you."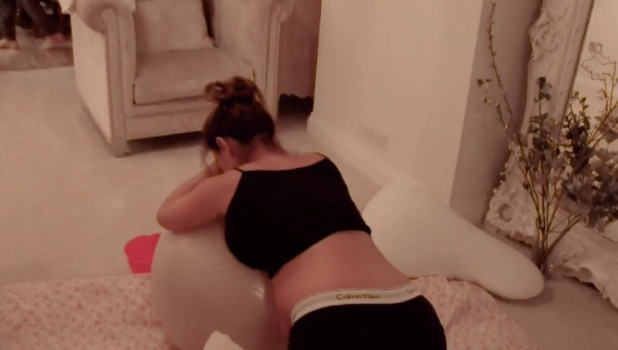 18.
Sam prepared for home birth by watching home videos of home births. "The videos are just unbelievable," says Sam. "I've seen Billie give birth.. it didn't really look like that."
19.
Sam says she'll consider breast enhancement surgery if her boobs end up "down here" after breastfeeding.
20.
They chose the name Paul for their son ahead of the birth. "Paul is quite traditional," says Sam. She wanted Minnie if the baby had been a girl.
21.
They spent Christmas Day with Paul and his family up north.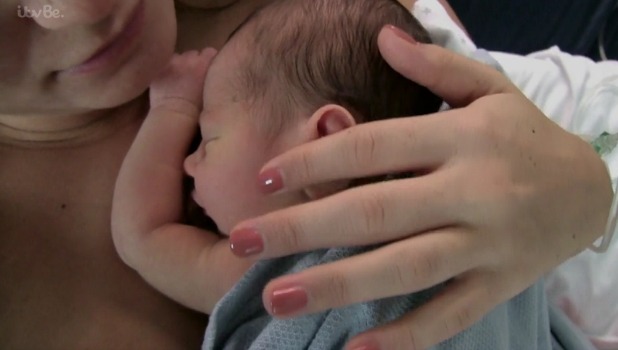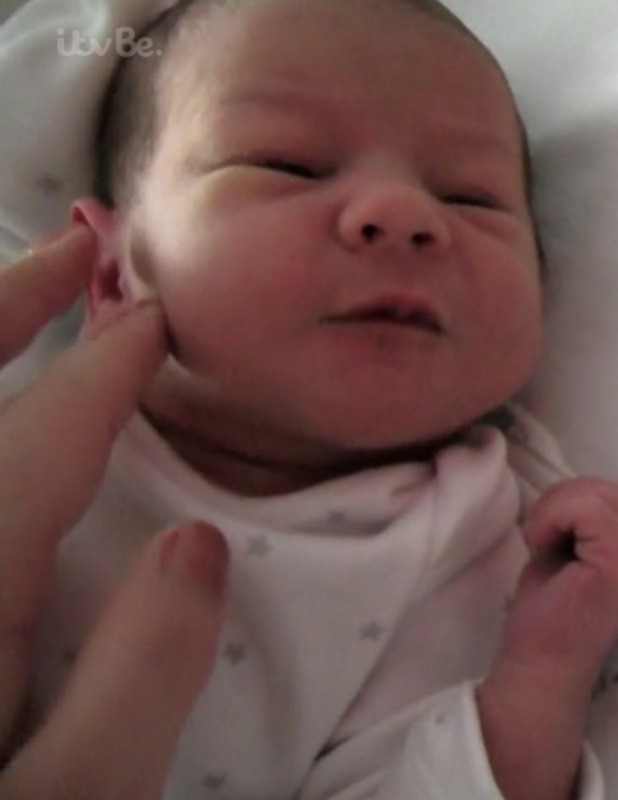 22.
Sam's dad David cried when she told him she was pregnant.
23.
David asked that classic parent question to Paul: when are you going to get married? "I'm not sure when I'll propose to Sam," says Paul. "We will just play it by ear at the minute." Sam says a proposal would be the dream fairytale.
24.
Sam chose her mum, sister and Paul's mother as birthing partners for her home birth. She went into labour two weeks early but as the baby's heart rate spiked, she had to abandon her home birth plans and go to hospital.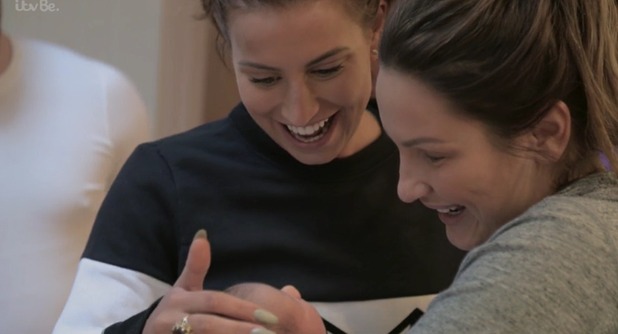 25.
After a 23 hour labour, baby Paul weighed 6lbs 15oz and was born at 3.03am. "The love you have for your baby instantly is just incredible," says Sam.
26.
The new couple sneaked out the hospital with baby Paul two days after his birth in a bid to avoid any waiting paparazzi.
27.
Apart from sister Billie, the first
TOWIE
star to visit the newborn was Ferne McCann, fresh home from the
I'm A Celebrity
jungle in Australia. She dropped off maternity bras for Sam, cooed over Paul, and discussed the health benefits of tumeric.